Conclusion of an operations contract
On 01 October 2019, REMONDIS SU, REMONDIS Aqua's Turkish subsidiary, took on a contract to operate the new wastewater treatment plant in the region of Kocaeli for a period of 24 months. With almost 2 million inhabitants, Kocaeli is the tenth most densely populated city in Turkey. And is the country's second-largest city as far as the size of its economy is concerned. This new contract, therefore, not only involves a number of major technological demands, it is also a flagship project for REMONDIS in Turkey.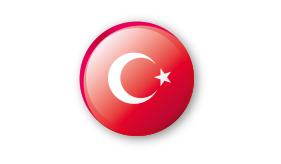 The most modern plant of its kind in the region
The newer of the project's two sewage treatment plants, Kullar WWTP, was commissioned in 2018 and is the most modern of its kind throughout the whole of the Kocaeli region. One of the special technical features of this wastewater treatment plant is its activated sludge tank. A one-megawatt solar power system has been mounted on its cover enabling it to use this unusual surface to generate renewable energy. Moreover, some of the treated wastewater undergoes a fourth treatment stage. The treated wastewater is fed through additional sand filters and then supplied to the neighbouring businesses as industrial water. At the same time, it is also used for watering the grounds of this large sewage treatment plant. All of the wastewater is disinfected by using UV light irradiation.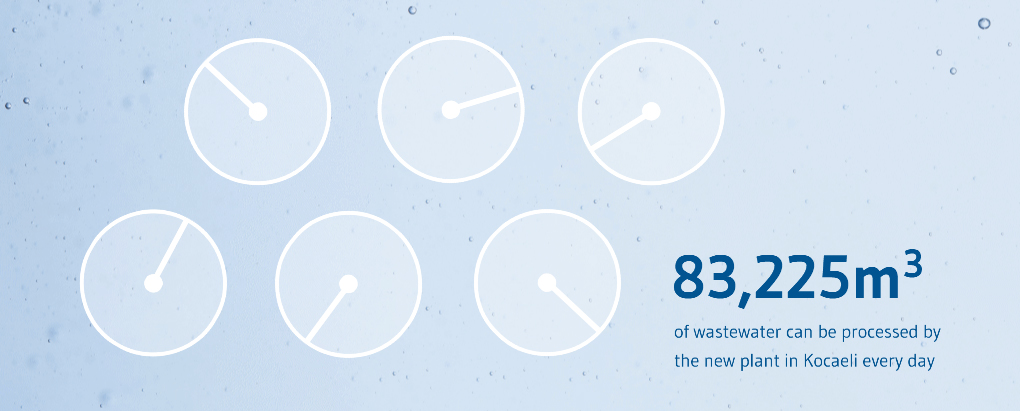 The operations contract was concluded between ISU – Kocaeli General Directorate of Water and Sewerage Administration, which runs a total of 22 wastewater treatment plants, 13 drinking water supply plants and several laboratories, and REMONDIS SU. This agreement for operating the two plants – Kullar Advanced Biological Wastewater Treatment Plant and Plajyolu Advanced Biological Wastewater Treatment Plant – puts the company in charge of the personnel, laboratory analysis work, maintenance and repair, chemical treatment, waste management, the transport of sewage sludge and the fleet of vehicles required to do this work.
No other plant in Turkey has this combination of modern wastewater treatment and renewable energy production.
The Kullar Advanced Biological Wastewater Treatment Plant is located in Basiskele, Kocaeli, and can process 83,225m³ of wastewater every day. The plant's system enables the carbons, nitrogen and phosphorus to be filtered out of the water. The sewage sludge is thermally treated in an adjoining incineration plant which produces 8,000,000kWh of energy every year. The second plant, Plajyolu Advanced Biological Wastewater Treatment Plant, is in Izmit, Kocaeli, and processes up to 72,000m³ of wastewater a day. Having been awarded this new operations contract in one of Turkey's fastest-growing regions, REMONDIS SU will once again be able to demonstrate its in-depth expertise of wastewater treatment and show just how reliable it is.
Image credits: image 1: REMONDIS; image 2: Adobe Stock: tostphoto