Nico Dombeck joined REMONDIS as an HGV driver 16 years ago. Today, the 38-year-old runs a REMONDIS branch in Ringleben, a town situated in the German state of Thuringia. He has experienced many things and achieved a great deal as he's carved out a career for himself within the company: he has, for example, taken part in training and further training courses, where he learned a lot about both himself and others. He has drawn up waste management concepts, dealt with special assignments (such as disposing of 70 tonnes of unsuitable food) and has become a specialist for disposing of asbestos roofs. He has built up a strong network and experienced how it is to move from being a colleague to becoming a boss. The best thing for him, though, was meeting his wife, who works in the commercial administration department at REMONDIS' Nentzelsrode branch. And who knows – maybe his son will work at REMONDIS as well when he's older. Today, the seven-year-old already spots every REMONDIS vehicle that drives past him. He knows, without a doubt: "That's Daddy's lorry!"
Nico Dombeck's career began far away from the recycling sector. "After I left school, I did an apprenticeship to become a physiotherapist," said Nico Dombeck, who grew up in the state of Thuringia. Maybe it was clear even back then just how much he enjoyed working with people and getting to the bottom of things. His next move was to do a stint in the army where he got his HGV driving licence. After a while, though, he found himself longing to go home. "I really wanted to return to Thuringia and so I joined REMONDIS Ringleben as a truck driver." Ringleben, a small town situated between Südharz and Kaiserpfalz, between Göttingen and Leipzig. Dombeck began as a stand-in driver, as a waste loader and got used to driving all the different types of vehicles. Soon, though, he had his own fixed collection route transporting up to 800 paper containers across the state every day.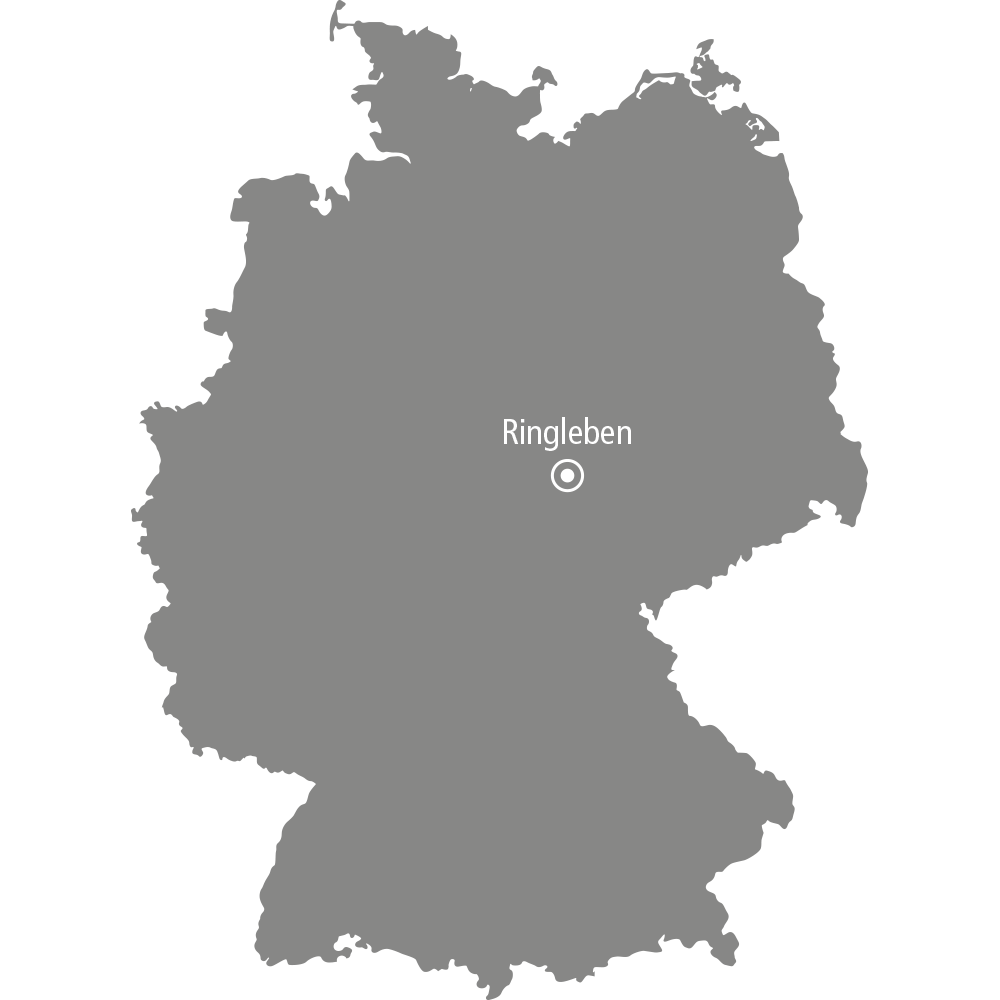 Being a certified specialist waste management business, REMONDIS GMBH & Co. KG, East Region, Ringleben branch is responsible for ensuring that all types of waste are collected and treated using environmentally compatible processes in line with all rules and regulations. A whole number of local industrial firms, private individuals, commercial businesses and councils rely on its expertise and experience. Its portfolio includes a skip hire service, a transhipment facility and staff recruitment as well as offering waste advice and developing full waste management solutions. The branch has been awarded accreditation in accordance with the Efb and the DIN EN ISO 9001:2015 standard.
"Sometime back in 2015, I decided I wanted to take on a new challenge," Dombeck remembered, thinking back. "I sent an unsolicited application to a sales office to work as a waste management adviser as I thought: Why not? You get on well with other people." After taking part in a further training course and completing his onboarding, Dombeck began drawing up waste management concepts for commercial customers. Sometimes these involved old files, sometimes hazardous waste, commercial waste, paper and plastic film and sometimes food waste. "Practically every single day saw me dealing with a different task and that was something that I really enjoyed about the job." Another enjoyable aspect about this position was working as a team with the other waste management advisers and talking to his customers. "I specialised in remediation work – in dealing with asbestos roofs to be precise. I visited the waste management companies close by and built up a good network of contacts among my customers and colleagues."
"Practically every single day saw me dealing with a different task and that was something that I really enjoyed about the job."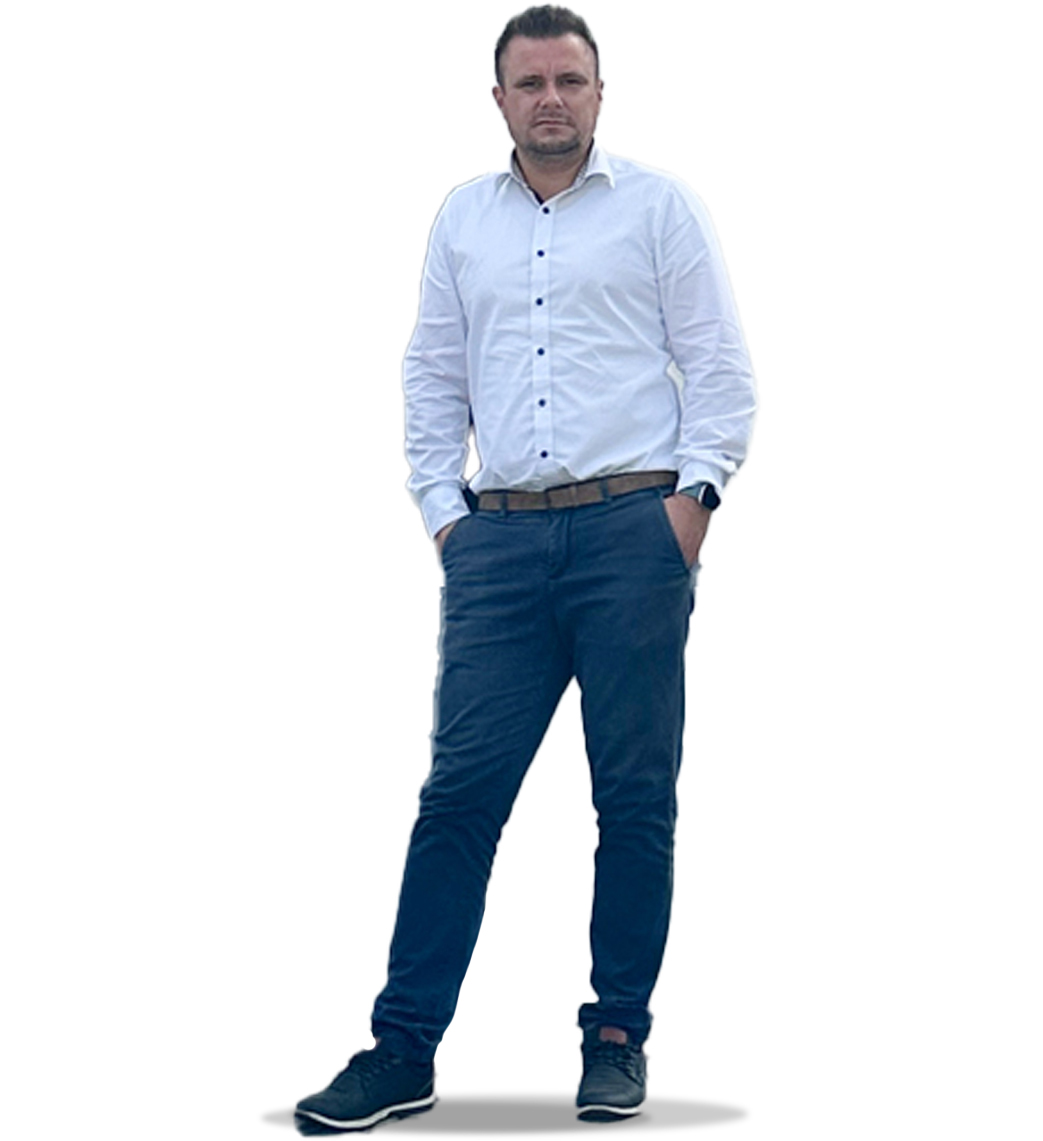 Nico Dombeck, Ringleben branch
Carving out a career at REMONDIS
Experienced professionals, trainees, direct entries and student employees – each and every person interested in working at REMONDIS can send in an unsolicited application to the company. A detailed look will then be taken at the information you give about your person and your career and/or education to date to see if there is a suitable position for you in one of our companies. The business division or the business location will then contact you directly. REMONDIS' careers website provides a list of all our current vacancies and relevant addresses and telephone numbers and gives a few tips about applying to REMONDIS.
Heading towards more responsibility step by step
Being part of a team was just right for Nico Dombeck as was the way he worked with his boss Matthias Prange. "We often discussed the business together and, from time to time, he gave me tasks to do that went beyond the remit of a waste management adviser," Dombeck recalled. With hindsight, it's clear why he decided to do that. "In 2020, he told me that he was looking for a plant manager for the Ringleben branch as he was now in charge of a number of different branches. He asked whether I was interested in taking on the post." And he was very happy to take on the new challenge. "Nico Dombeck stood out as a driver who had both vision and initiative," explained Matthias Prange. "Which is why my predecessor Reinhard Haupt really encouraged the management at Region East to take a good look at his application to be a sales employee. I think this is where the REMONDIS DNA breaks through, a family-run business with flat hierarchies but also with the opportunities of a large corporation."
Further training courses were organised to prepare him for taking on a managerial role. Dombeck succeeded in making the step up from colleague to boss. "Basically, I think it's useful to be on the same wavelength as the employees – that way you know what's important to them, what they need," said Dombeck looking back at the last three years he's worked as plant manager. "What was and is the most important thing for me, though, is that we all treat each other as equals." An attitude that is certainly one of the reasons why his staff have given such positive feedback and accepted him as their boss. "Many of them told me back then that they were happy that I, and not someone else, had been made their new boss."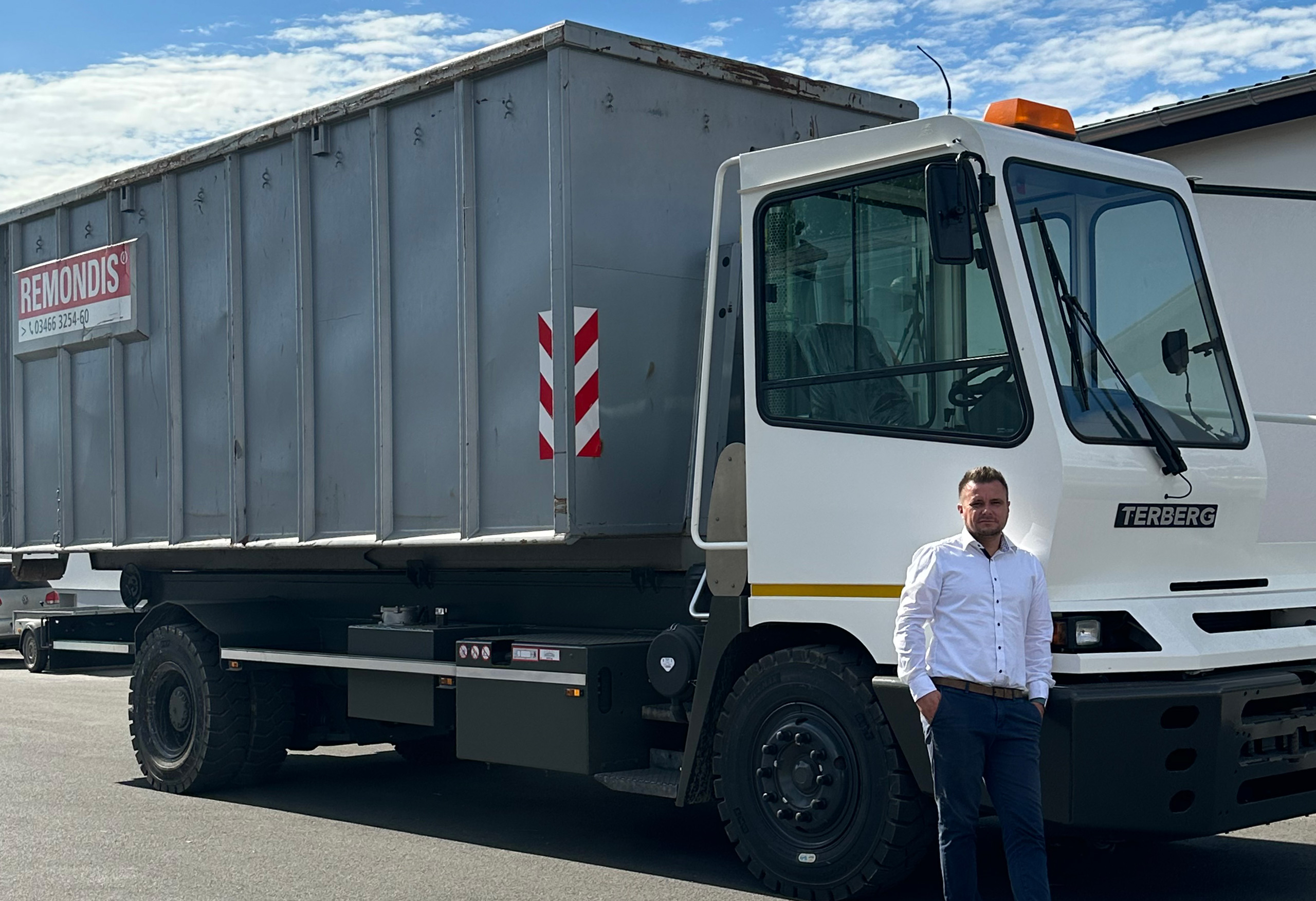 "People who start raising their voices, stop thinking!"
So where did he get the know-how needed to take on the position of a manager? "If someone at REMONDIS needs to take part in a further training course and has the background knowledge required to do it, then their request is normally approved," Dombeck continued explaining REMONDIS' personnel development concept. He found one particular course, which he went to not too long ago, to be especially insightful: "It was all about how managers can have a positive impact on promoting constructive cooperation work within their business and how they should react to deescalate problems." For him, the core message of this resilience course was: 'people who start raising their voices, stop thinking'. "It's a very simple fact but it really can be a game changer when things get heated. It's important to put off having a meeting to talk things through until people's tempers and emotions have cooled down a bit."
A family business in every sense of the word
Nico Dombeck described the best thing that has happened to him during his time at REMONDIS: "This is where I met my wife." She works in the commercial administration department at REMONDIS Nentzelsrode. They bought a house together in the region and recently had solar panels installed on their roof – in perfect harmony with REMONDIS' sustainability philosophy. His son already knows the company well and shouts out 'That's Daddy's lorry' every time a REMONDIS collection truck drives past. And 'Dad' thinks it would be good if his son joined REMONDIS when he's older. "The fact that my wife and I work for the same company makes things easier. Being the plant manager, I'm often on call," said Nico Dombeck. And so this doesn't create stressful situations at the Dombeck family's home – at the end of the day, the business belongs to the family and the family to the business.
Three questions for Matthias Prange
Plant Manager and Managing Director of REMONDIS GmbH & Co. KG (East Region)

How does REMONDIS organise personnel development measures at its company?
There are a whole number of tools available to further train employees, such as our intranet and RECADEMY. Courses are available covering plant operations, administration and sales. Trainee programmes are available for future managers as is the so-called 'management tour'. This is all good and it's constantly being further developed. It covers most of the company's training needs.
How do you recognise when an employee has the potential to do more?
Nico Dombeck developed his skills, both as a driver and as a sales employee, with vision and initiative in a way that I can only describe as being above average. I believe that working in sales is great preparation for taking on a managerial position and running a company. Sustainable sales success has to be organised and is hard fought. You turn into a problem-solver both for the customers and the company. If we pick up on people who develop in this way and encourage them to do more, then we have found a potential future branch manager. So far, I have successfully found two such managers this way.

So REMONDIS relies heavily on the potential of its employees?
With 90,000 people currently working for the RETHMANN Group, we have a great deal of potential here and so it's well worth taking a closer look and offering our own employees the chance to further develop their skills. On the other hand, it would also be inexcusable not to look for this potential in our own ranks considering the state of the labour market at the moment. The REMONDIS I know is – as described above – not a typical large corporation but a family-run business. We're wired a little differently and think and act in decades not in quarterly results. We build up strong foundations, allow mistakes, have flat and open hierarchies – that makes us an attractive employer.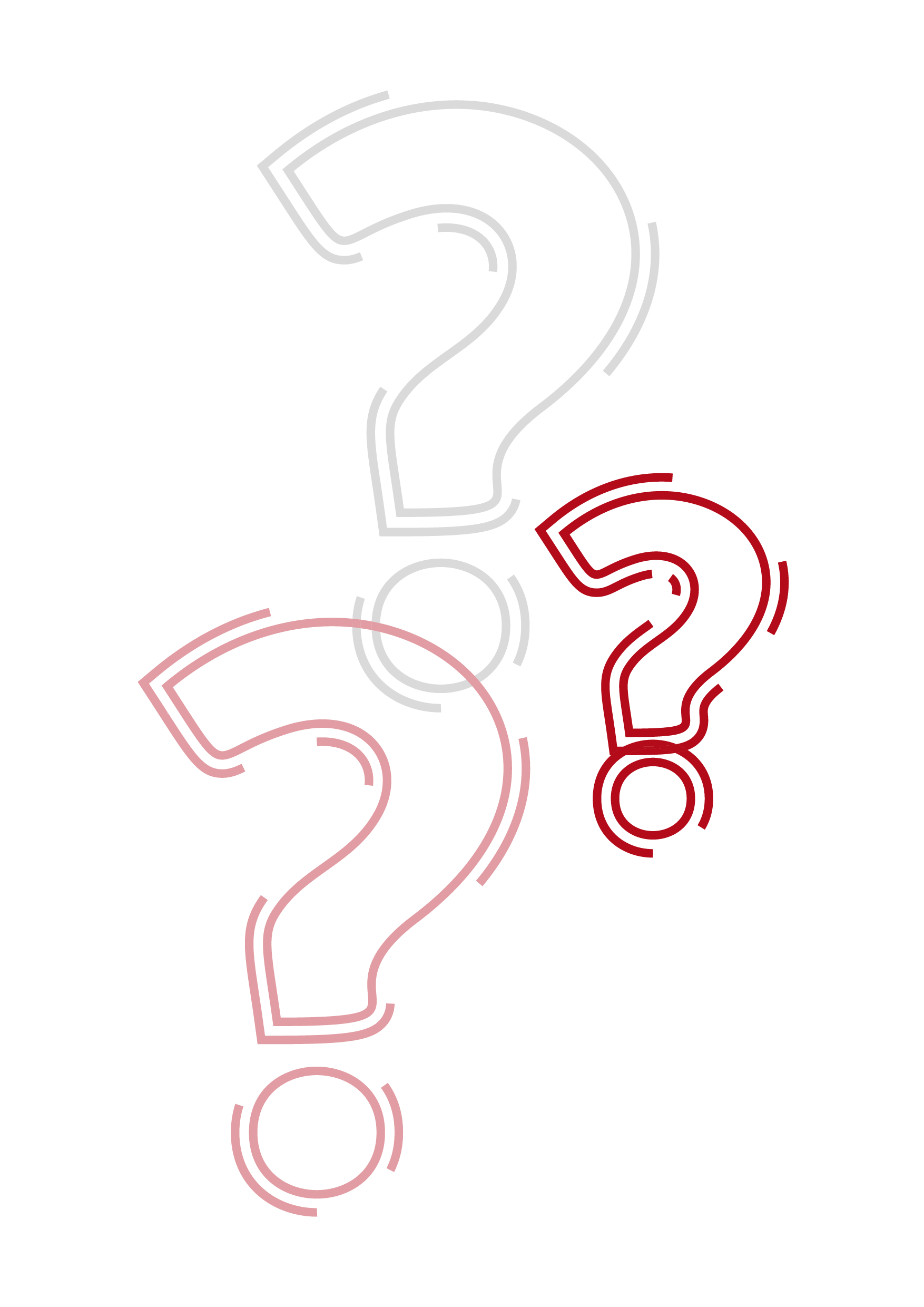 Image credits: images 1, 2, 4: REMONDIS; image 3: iStock: Martin Barraud; image 4: Freepik: starline