Where, if not at IFAT, does the entire water, sewage, waste and raw materials management sector come together every two years? In 2018, Messe München welcomed a total of 142,472 visitors from 162 countries to IFAT. If you're a recruiter and don't fancy a chance here, you're missing out.
The leading trade fair for environmental technology is not only a huge event for old hands in the industry, there is now a dedicated start-up area and plenty to discover for newcomers to the recycling business too.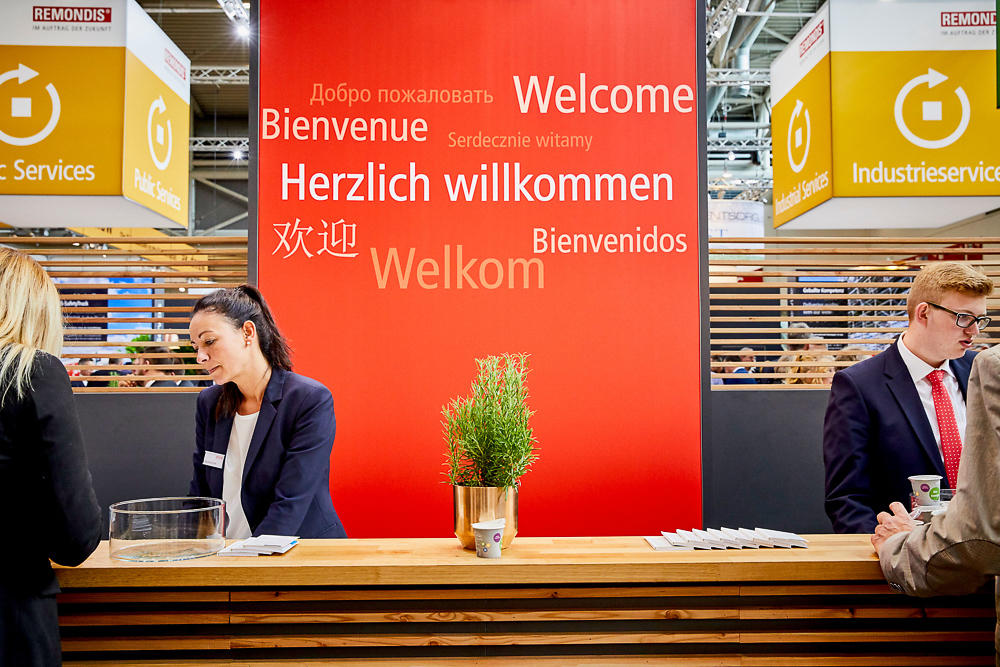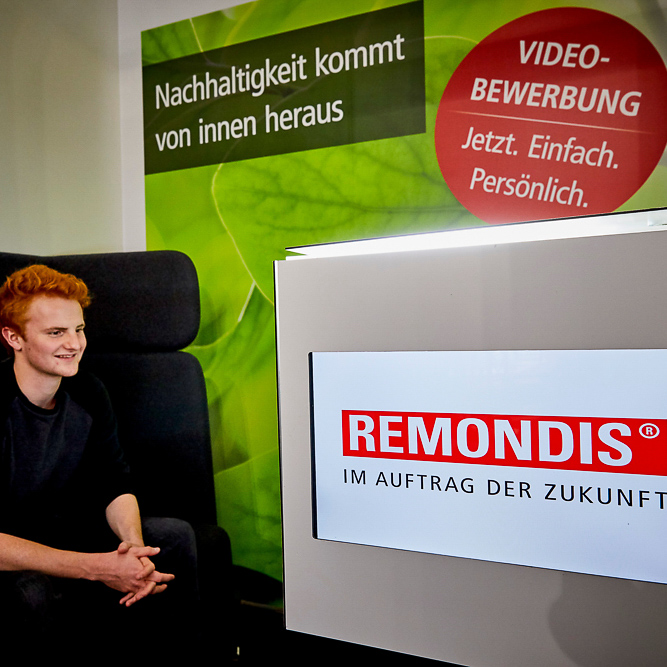 At the East Entrance, visitors will find the REMONDIS video application box
REMONDIS has also come up with two special highlights this year. All career starters, career changers or anyone looking for a job in general are welcome to drop by the REMONDIS video application box and leave a clip for their dream job. Without a CV, without a covering letter, just naturally, just as you are! In the box, interested people can apply directly for a job advertised at one of REMONDIS' more than 500 locations or submit a speculative application. The virtual round of questions only takes a maximum of 5 minutes and is child's play. A total of 70 applications were generated using the video box during IFAT 2018 – and this year, of course, that number is set to be topped.
The video box and the driving simulator can be found at the East Entrance.
Attention: professional drivers, trainers and team leaders
And that's not all! REMONDIS will be travelling to IFAT 2022 with its driving simulator. The driving simulator is used by REMONDIS for the training and further education of its own professional drivers. Visitors will have the unique opportunity to take a seat during IFAT. How difficult is it to manoeuvre a large collection vehicle? How do I drive in an environmentally friendly way and what is the safest way? Find out, you will find the driving simulator and the video competition box directly at the East Entrance.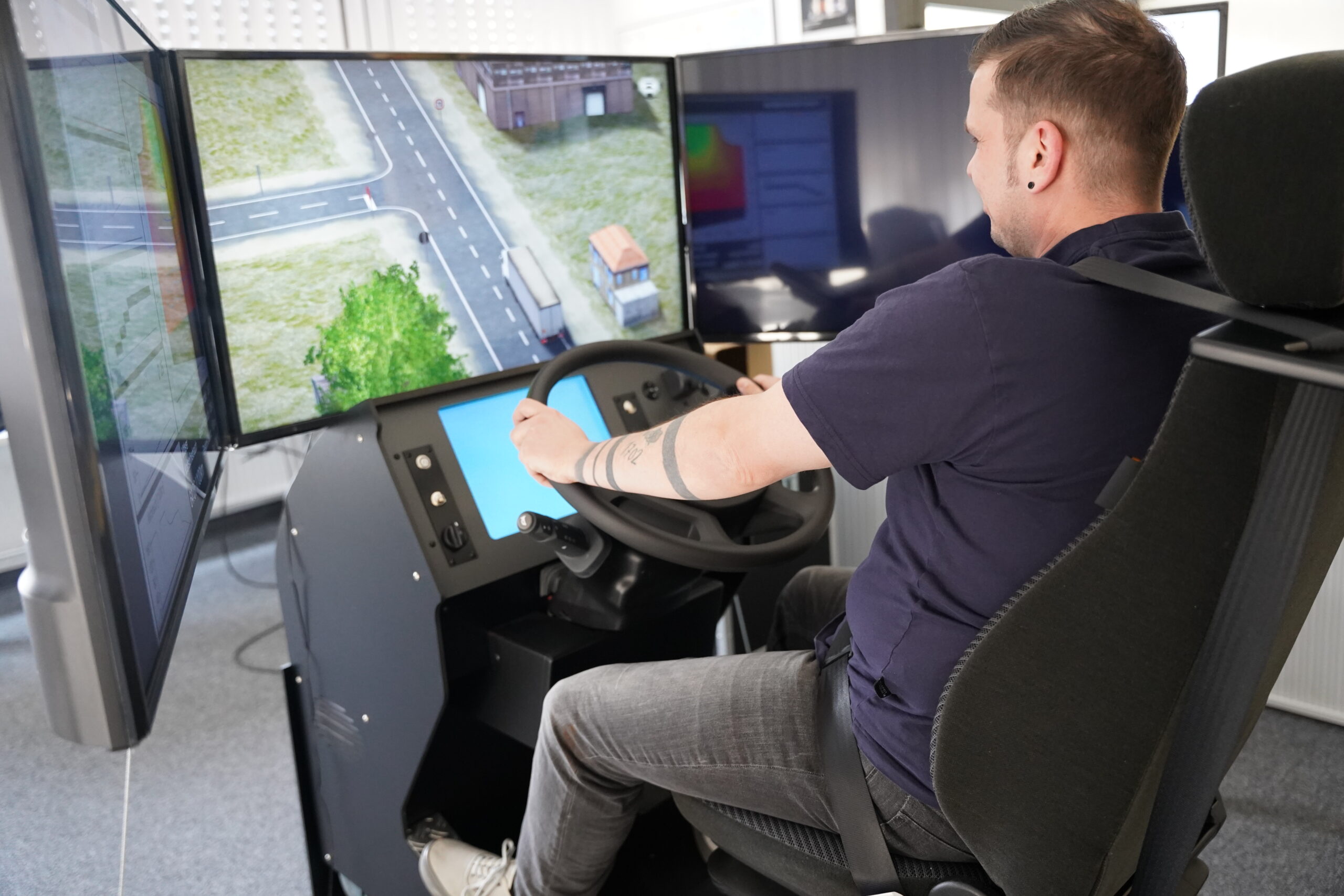 The driving simulator can be found at IFAT at the East Entrance
Image credits: image 1-4: © REMONDIS