REMONDIS France S.A.S acquired a recycling location from the French family-run firm Decamp-Dubos on 01 May 2019. The site, which has been operation since 2012, is situated in Beauvais, approximately 100 kilometres north of Paris and close to REMONDIS' business in Amblainville.
Marianne Decamp, the third generation of her family to run the firm, handed over the business to REMONDIS managing director Pierre-André Vasseur in the spring. Decamp-Dubos is a great acquisition for REMONDIS. For decades now, the company has built up a solid reputation in the Department of Oise as a reliable provider of recycling services for both commercial and industrial businesses. Its portfolio not only includes collecting commercial waste but also sorting and recycling it. And it is able to carry out all these services itself on site at its 110,000m² business premises. Using its 32 specialist vehicles, crane, hydraulic excavator, fork-lift truck, screw compactor, baler and a variety of container systems, the company stores, sorts and processes the many waste materials it receives.
Dubos was originally founded in 1946 to collect textiles. The business premises was completely destroyed by fire in 2008. The new business was opened in Beauvais in 2012.
REMONDIS managing director Pierre-André Vasseur is looking forward to the new tasks at the site and working with the experienced team there. The 50 employees should continue to uphold the company's tradition and make the most of their extensive know-how. "REMONDIS has been operating in France for many years and all of its divisions will benefit from the acquisition of Decamp-Dubos," he commented. Not least because this takeover means that public landfill waste will also be able to be processed by REMONDIS in France (up to 92 percent) in the future.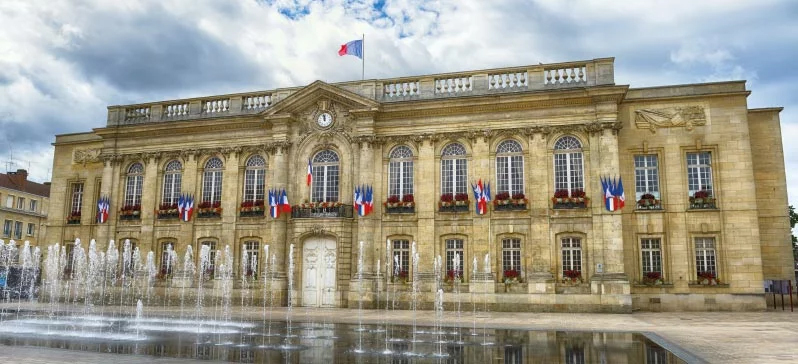 "REMONDIS has been operating in France for many years and all of its divisions will benefit from the acquisition of Decamp-Dubos."
Pierre-André Vasseur, REMONDIS Managing Director
Image credits: image 1: Adobe Stock: Huebi; image 2: Adobe Stock: Yuriy Chertok