The logistics and supply chain specialist HAVI and McDonald's Germany have developed a nationwide solution for reusable packaging for the approximately 1,450 German restaurants together with delivery partners: HAVI manages the entire process together with McDonald's Germany, from developing the cups to transporting them to returning them. The company REMONDIS is responsible for the integrated cleaning process for the reusable packaging in Germany. Since the beginning of 2023, the reusable packaging has been available in all German McDonald's restaurants.
Guests can choose between disposable and reusable packaging for drinks and ice cream cups throughout Germany. The reusable packaging is available directly in the restaurant for a deposit amount and can be returned in all German McDonald's restaurants in return for the deposit amount. After professional cleaning in the restaurants or, if required, by the external service provider for recycling, service and water REMONDIS, the reusable packaging is returned to the system.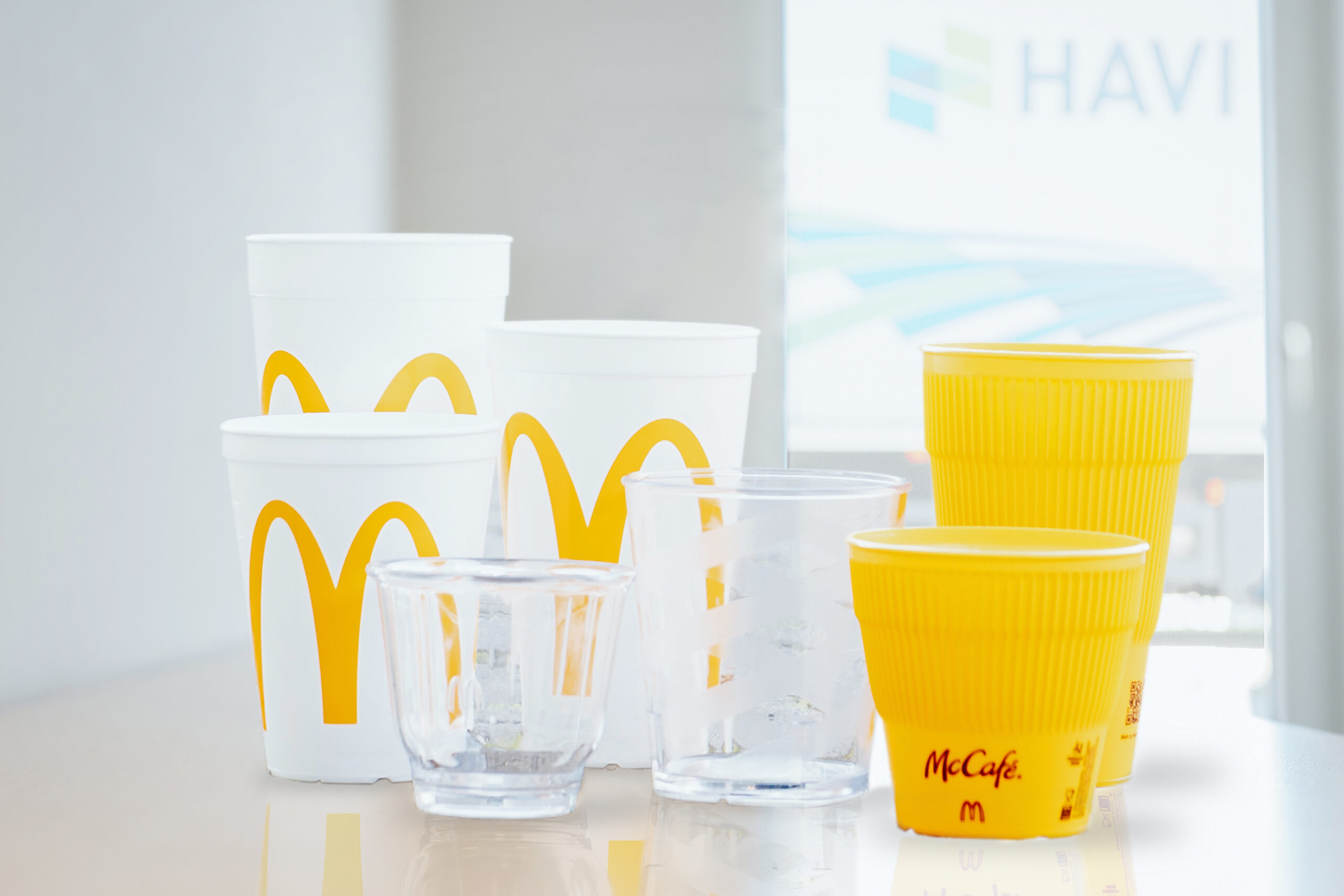 Complete end-to-end process from a single source
The entire process was developed in close cooperation with McDonald's Germany, its delivery partners and HAVI. The reusable packaging itself was also developed by tms, a HAVI company specialising in packaging and marketing services.
HAVI is thus responsible for the entire supply chain: planning the quantities and procuring all reusable packaging for all of the almost 1,450 restaurants throughout Germany, as well as the return transport as part of the regular supply to the restaurants. In addition to taking back the reusable packaging, HAVI also takes back other recyclable materials such as disposable paper cups and cardboard packaging.
Professional rinsing process by REMONDIS
As not all McDonald's restaurants have suitable rinsing facilities to clean the reusable packaging on site, HAVI and REMONDIS have developed scalable rinsing logistics together with McDonald's Germany.
"When setting up these new returnable recycling systems, we are able to rely on our many years of expertise in the field of counting, sorting and deposit clearing of beverage containers. Together with our partners, we are making the reusable economy suitable for mass-market applications and thus making our contribution to waste prevention."
Ralf Mandelatz, Managing Director of REMONDIS Recycling GmbH & Co. KG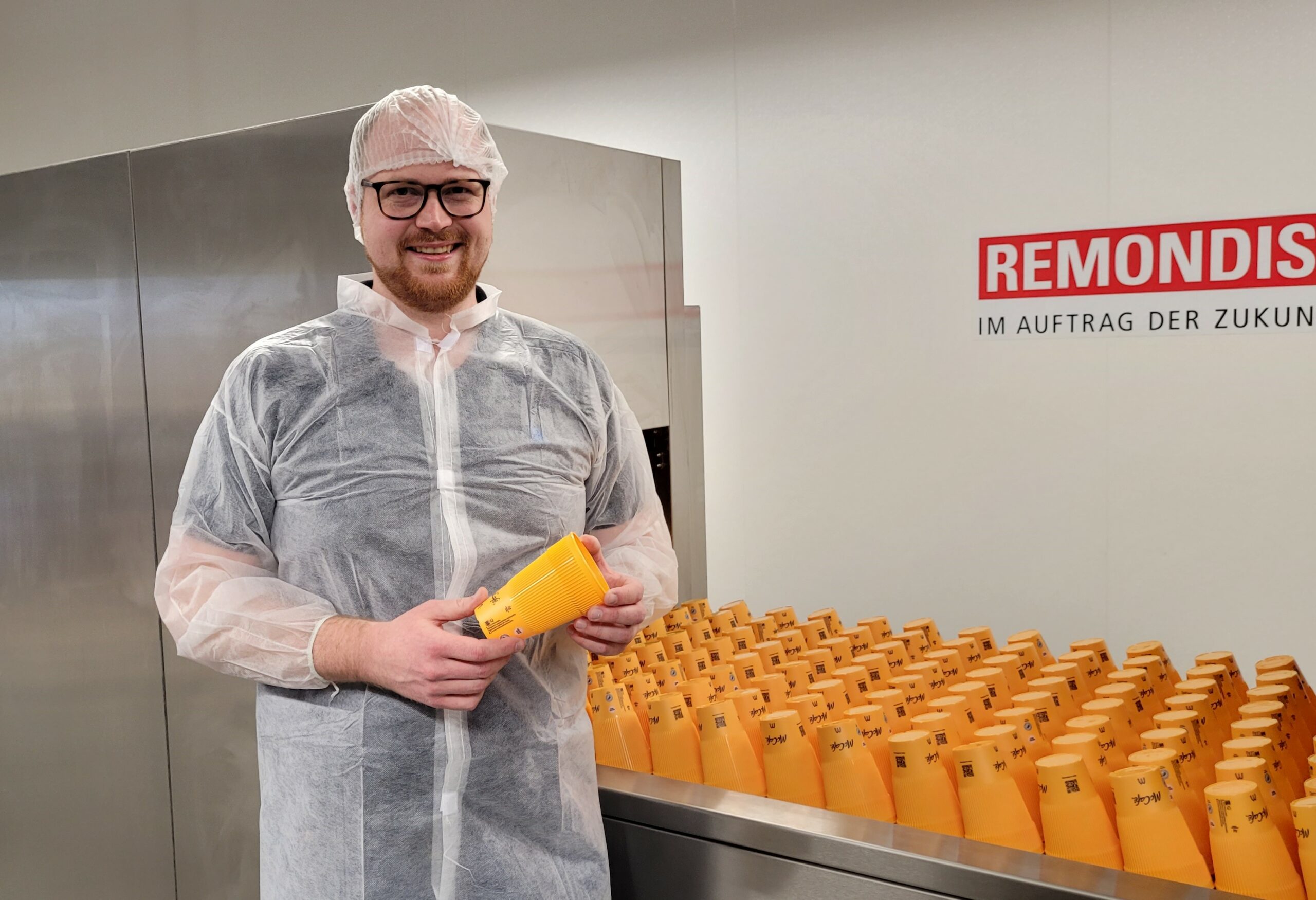 The rinsing facility in Essen went into operation on 01.01.2023. Project manager Johannes Hatting is proud of the smooth start-up of the facility
Sustainability as a growth field
Sven Sachse, CEO HAVI Germany: "Our new complete solution for reusable packaging is another important step in our sustainability strategy and optimally complements our services. We relieve the system catering, because our service offers a professional solution from one source with our partners."
Image credits: image 1: HAVI Logistics; image 2: REMONDIS