Germany's A59 motorway has an elevated stretch of road that takes the drivers right through the middle of Duisburg, past many districts rich in industrial history. A glance westwards from this section of the motorway and you'll see Europe's largest inland harbour, or at least part of it, and it is obvious that many of the buildings there have been used for decades. And that the jobs carried out by the employees at Duisburg Harbour are not easy.
The drivers, however, are not only able to see the past and the present but the future as well. It is being built on a large area of land, a site that has always been an eye-catcher because of the huge mountains of old metal: the so-called 'Schrottinsel' [scrap island]. Now-adays, this is a vast recycling centre called the "Circular Island".
They may be white goods or end-of-life vehicles that have been sent here after their hazardous contents have been removed. This is where discarded products containing large amounts of metal – primarily iron – end up. The potential to recycle these goods is big as steel can be recycled again and again. And this scrap island run by the steel and metal recycler TSR is big as well: covering around 130,000m², it is one of the largest scrap metal yards in Europe. It is seven times bigger than the grounds of the Office of the Federal Chancellor. At the end of the day, innovations need space.
The task: to cut CO2 emissions
It is here that they are working on a far-reaching innovation for the steel industry – something they call an evolution. Others have even described it as a revolution. Working together with Thyssenkrupp Steel Europe and Hüttenwerke Krupp Mannesmann (HKM), TSR initiated the REDERS project – the basis for a novel development.
Dr Arnd Köfler, Chief Technology Officer at Thyssenkrupp Steel, summarised the goal of this collaboration: "We have to make rapid progress as far as cutting CO2 emissions is concerned. Which is why tkSE makes the very most of every opportunity available to it to avoid CO2 – also when it involves its traditional production processes. Using high quality, scrap-based recycled material in our furnaces is an innovative step."
Just like all manufacturers around the world, both these TSR customers are working on overcoming the unavoidable and at the same time massive challenges caused by climate change. They have to decarbonise their production activities and processes as far as they can. They want to and should do this as this will play an important role in helping to curb global warming in the foreseeable future. A truly tough task for the steel industry – and certainly the key future project 200 years after industrialisation first began.
It is also a big challenge for TSR, which processes and supplies the raw materials. It was Christian Blackert, manager of TSR's Rhine-Ruhr region, who effectively set the REDERS project in motion back in the spring of 2019. Ever since he returned to the REMONDIS Group in 2015, he had repeatedly looked at climate change regulations and the possible ways of achieving decarbonisation. "We see ourselves as being a partner for industrial businesses and wish to work with the steel industry to facilitate decarbonisation," was the now 41-year-old's intention back then.
His idea for Thyssenkrupp and HKM – both partners in the REDERS project and TSR customers that produce 14.8 million tonnes of raw steel at their plants in the German state of North Rhine-Westphalia alone – was as follows: to produce scrap metal from metal waste that is so pure and of such a high quality that the companies could produce the same consistently high grade of steel in their furnaces while cutting their CO2 emissions. Which is why the project was correctly given the name REDERS, a German acronym for 'reducing CO2 emissions by increasing the rate of recycled materials in steel production'.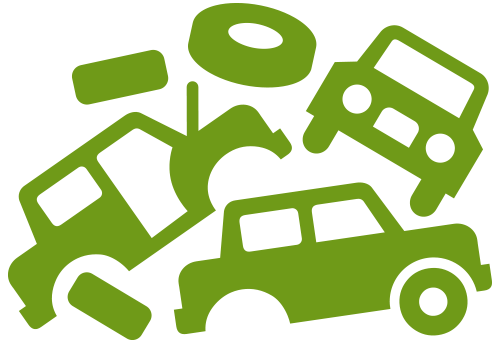 The scrap island run by the steel and metal recycler TSR is big as well: covering around 130,000m², it is one of the largest scrap metal yards in Europe.
Working together, Thyssenkrupp Steel, HKM and TSR wish to further intensify iron and steel recycling and reduce CO2 emissions at their Duisburg plants. To achieve this, TSR has developed a new processing facility. Basing their work on the recycled product TSR40, this joint research project aims to further develop the quality of this product.
The share of scrap metal able to be used to produce high quality virgin steel has been very limited to date, primarily because of the heterogeneous composition of today's standard grades of scrap.
At present, oxygen has to be removed from the iron ore at a high temperature in the furnaces to manufacture raw iron and, further along the process, steel. A so-called reducing agent is required to do this and most manufacturers use coke and pulverised coal here. For the first time, TSR's new product should enable an almost fully recycled metal raw material to be used in the furnace. Reducing agents are not needed for this material; the virgin raw materials can be substituted and CO2 emissions cut.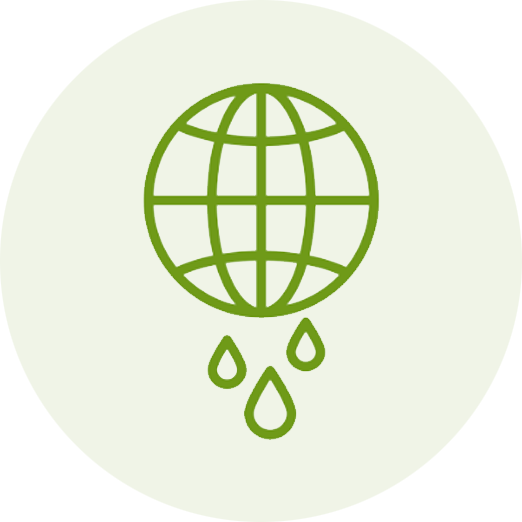 Just like all manufacturers around the world, both these TSR customers are working on overcoming the unavoidable and at the same time massive challenges caused by climate change.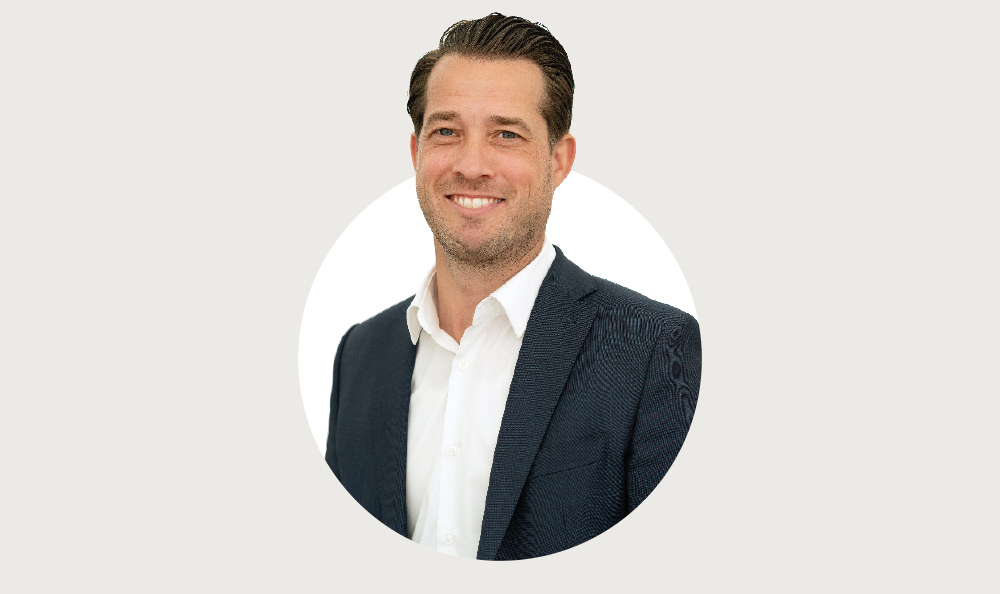 was born in Werne in the Münsterland region in 1980. He is one of the many 'home-grown' RETHMANN employees: after leaving school with his high school leaving certificate, he joined REMONDIS to do a higher apprenticeship that also saw him studying economics. Having worked in the Group for a number of years, he then moved to an automotive supplier in the north of the Münsterland region to take up the position of sales manager.
In 2015, he 'returned to his family' as he puts it. Working first as a key account manager and authorised signatory, he has been managing TSR's Rhine-Ruhr region since 2017. Here, he is in charge of ten business locations in North Rhine Westphalia that process several hundred thousand tonnes of old metal every year. Blackert is married, has two children and lives with his family near Düsseldorf.
"We have to make rapid progress as far as cutting CO2 emissions is concerned."
Dr Arnd Köfler, Chief Technology Officer Thyssenkrupp Steel
TSR's facility in Duisburg is setting new recycling standards with its state-of-the-art technologies – some of which are being used for the very first time. The product has an extremely high iron content of over 98%, which means that a completely new recycled product has been made from scrap iron. Its name: TSR40. This scrap is so pure that it is no longer classified as waste but as a certified product.
By using the recycled product TSR40 in their furnaces, the steel manufacturers will cut the volumes of reducing agents they need. Thanks to the product's high purity level, much greater volumes of it will be able to be used both in the furnace and the converter than previous grades of material. All in all, less iron ore will be required to manufacture steel which automatically means less pulverised coal and less coke.
The goal of the REDERS project has been reached, therefore, with its TSR40 product: namely to lower CO2 emissions and increase the volumes of recycled materials used to manufacture steel. CO2 will be cut by around 1.4 tonnes every time a tonne of recycled material is used in the furnace to make one tonne of steel.
The amount of CO2 saved in the converter is even higher, namely 1.7 tonnes. If the amount of recycled material were increased by ten percent here, CO2 emissions could be cut by around 488,000 tonnes.
Here a comparison: the average commute in North Rhine-Westphalia is 40km to and from the office which generates around 1.5 tonnes of CO2 equivalents every year. The recycling rate that can be expected from this project, therefore, will offset the emissions caused by 325,000 commuters.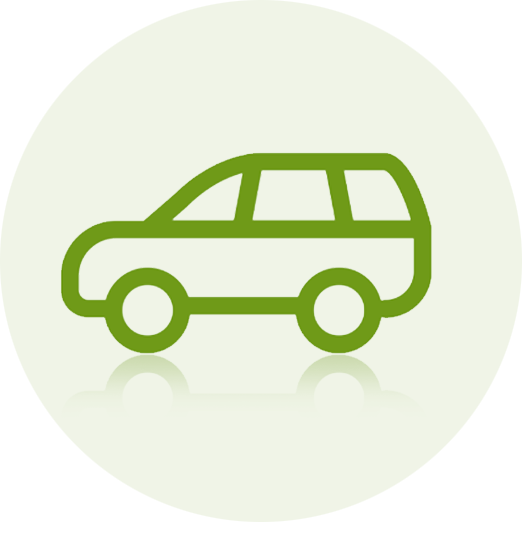 TSR40 can offset the annual emissions caused by 325,000 commuters.
That is the theory. Since 2020, the partners have been working on putting the hundreds of hours spent modelling, planning and calculating this project into practice. The number of employees participating in the project has grown considerably: REDERS had good prospects of transitioning from the realms of research to being a practicable activity able to be used in the field.
The Ruhr region has a local saying "Wichtig is´ auf´m Platz". Directly translated this means 'what's important is out on the pitch', effectively 'action speaks louder than words'. And this applies not just to football, something that is very important to the region just like the steel industry. TSR's large recycling centre in Duisburg Harbour now had to turn those trials and calculations into hard facts. And to use new processing technologies to further increase the quality of their already high quality recycled raw materials.
And they have succeeded in doing this: "We have carried out large-scale trials using our current processing line and produced suitable test materials that can be used in the furnaces. Which means we know it works," commented Aron Brümmer, the branch manager in Duisburg responsible for the project. He, technician Steffen Adam and regional manager Christian Blackert have been TSR's core project team since the REDERS project began back in 2019.
Blackert is also convinced that this recycled raw material will help make steel production more climate friendly: "Our product will take the recycling industry to the next level." The volumes of new scrap will continue to fall over the coming years while the demand for high quality recycled raw materials will continue to rise. "We must and can close this gap with TSR40."
What's more, this product will enable the steel industry to be a bit less dependent on the unstable supply chains and on the virgin raw materials that come from crisis-ridden countries. Recycled materials do not have to be transported over huge distances. They are generated in the country itself and in the EU every day thanks to the efficient, well-established collection and sorting schemes and modern recycling technologies.
Prof. Andreas Pinkwart, Minister for Economic Affairs of North Rhine-Westphalia, obviously agrees as well. In 2021, he handed over notification of a grant amounting to 6.4 million euros for this project as part of the 'Programme for the efficient use of energy, renewable energies and the saving of energy', known simply as 'progres.nrw'. More than half of this sum is for the new facility – a significant contribution towards the more than 36 million euros that the whole project will cost.
"Transforming today's industry into the future-proof, climate-friendly industry of tomorrow is a task that requires effort from everyone. Thanks to our
IN4climate.NRW initiative, we have been collaborating with many innovative industrial businesses in our state and have been supporting them with targeted measures. Growing efficiency levels has a direct impact on our climate, especially when it involves our local energy-intensive industries. I am convinced that this project will be a game changer for the whole of the sector," Pinkwart stressed at the time. His ministry is certainly also supporting the product and the cooperation so that industry and climate action become even more closely intertwined and have a strong future.
One year later, in April 2022, the minister took part in the ground breaking ceremony with the REDERS project members to signal the start of the construction of the new processing line on the 'Schrottinsel'. TSR is currently setting up its new recycling facility with its extensive infrastructure.
Further volumes of TSR40 will be produced from May 2022 onwards so that further tests can be carried out in the furnaces. The target here is to generate a maximum rate of use. Plans are to produce more than 300,000 tonnes per year. A significant amount, especially considering the fact that the first idea and initial project discussions took place just three years ago.
Between then and now: a whole number of meetings and agreements with the two steelworks, a seemingly never-ending amount of tests and trials carried out by engineers at TSR and specialist external firms, a successful grant application and countless cups of coffee. As Christian Blackert says, though, "It's all been worth it."
By recycling 8.5 million tonnes of ferrous and non-ferrous metals, TSR produces high quality recycled raw materials that can be returned to production cycles. As a result, it acts as an important link within the circular economy and sustainably helps to conserve natural resources and protect the environment. How TSR Recycling protects the environment around the world (based on data from 2021):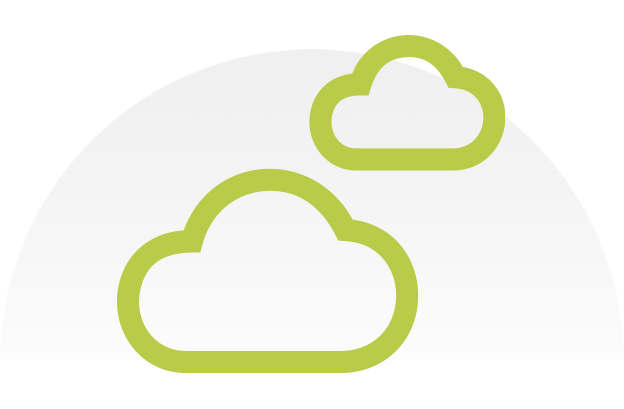 5.23 million tonnes of CO2
Using recycled raw materials instead of producing metals from primary resources dramatically reduces emissions.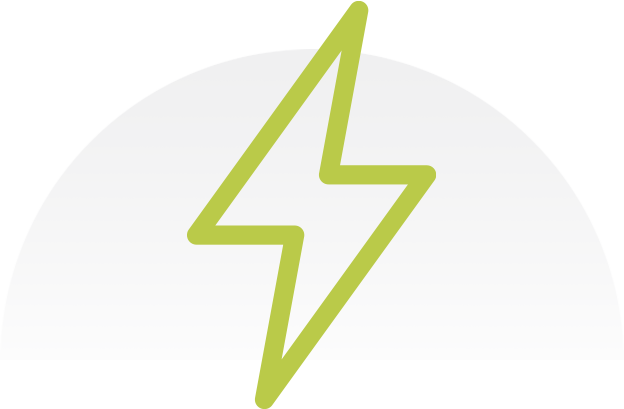 5.7 million gigawatt hours of energy
The amount of energy saved by our recycling activities each year covers the requirements of 1.4 million three-person households.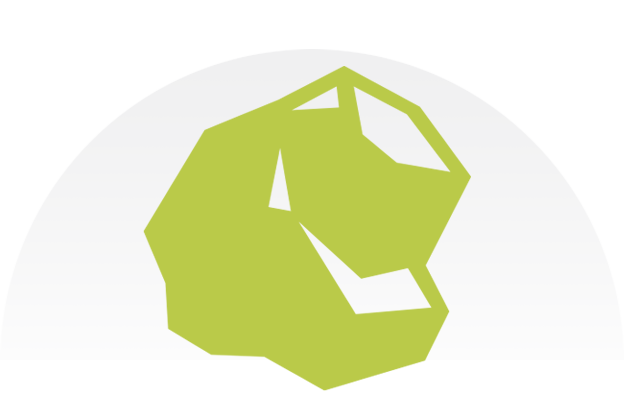 6.4 million tonnes of iron ore
The more steel and iron that is recycled, the less ore needs to be mined; this not only conserves natural resources, it is also good for our environment and our climate.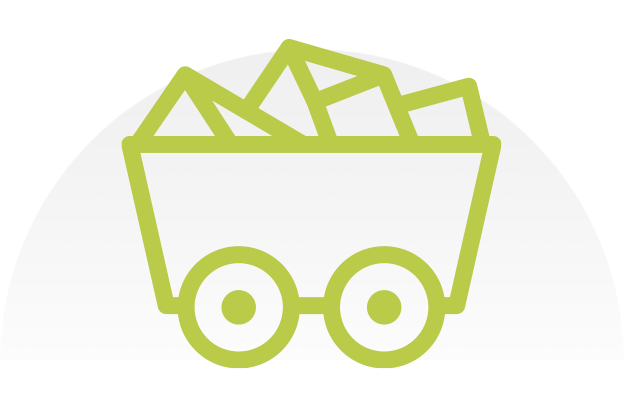 3.3 million tonnes of coal
The majority of the energy needed to produce metals comes from coal; this means that systematic recycling reduces the amount of coal that needs to be mined.
He is already thinking about the next stages: "Electric arc furnaces will play a bigger role in the production of steel in the future. Thanks to the high quality of TSR40, it can also be used in such facilities. This means that the demand for high purity recycled raw materials will grow considerably. Our TSR40 will be a real game changer because it can be used by steel producers immediately and sustainably. We will need more facilities like the one in Duisburg."
Anyone interested in taking a closer look at how this all works should take the A59 motorway to Duisburg. They should then take the 'Ruhrort' exit and head towards the 'Schrottinsel' where they can have TSR explain how its team managed to prove in just three years that innovation and structural change can happen really quickly in the Ruhr region as well.
Three questions for Bernd Fleschenberg, Chief Operating Officer TSR
What role does TSR play in curbing climate change?
A big one and one that's getting bigger and bigger. Our work saves significant volumes of virgin raw materials, energy and CO2. It should be noted here – particularly when it comes to ferrous and non-ferrous metals – that manufacturing products using virgin raw materials consumes far more energy and generates far more CO2 emissions than using recycled raw materials. Which is why we, a recycling business, make a major contribution towards curbing climate change and conserving natural resources. Our iron activities alone help to conserve around 6.4 million tonnes of iron ore a year, i.e. this iron ore doesn't need to be extracted from the ground. And, of course, we are also helping to achieve the goals of the European Green Deal.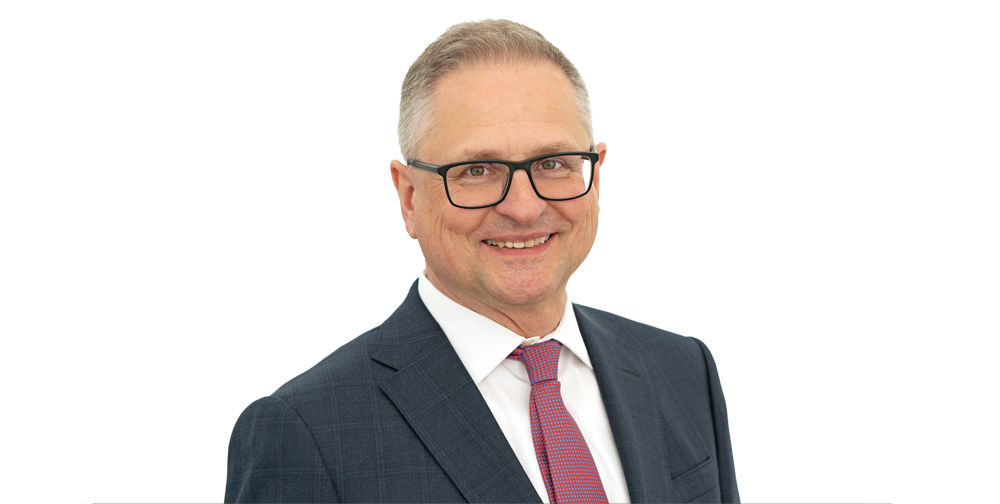 How important is TSR40 for your company?
It is an important component of our sustainability-oriented strategy. Our new TSR40 product will enable us to cover a considerable amount of the European industry's future demand for raw materials over the medium to long term. The goal of this joint project was and is to produce a high quality, certified product from standard input material. We have succeeded in taking the huge step here from waste to product.
What does the TSR40 innovation mean for your business location and for the market?
We have laid a cornerstone in Duisburg that will have an impact far beyond the boundaries of this particular business location. Why? Because we intend to invest in this technology at other sites in Europe as well and work with our partners to set up processing facilities like the one in Duisburg. The demand is there. We mustn't forget that waste is a source of raw materials – and these materials are of immeasurable value for us here in Germany, in the EU, today and in the future. The amount of new scrap being produced on our own market is getting smaller and smaller. This means we must keep the material that we do have here in the country, process it better and by doing so provide industry with a secure and sustainable supply of raw materials. Europe has no alternative but to recycle – especially in light of the world's ever growing economies and population and the disrupted supply chains and bottlenecks caused by the many crises. This is exactly what we are doing with TSR40.
Besides its positive impact on the climate, high quality recycling is essential for us to become less dependent on virgin raw materials and on the countries supplying them. And we can see how good partnerships here in Europe can excel both for the companies and for climate action and environmental protection. Policymakers in Germany and the EU should take a closer look at this.
Image credits: images 1, 3: Adobe Stock: phonlamaiphoto; images 2, 4, 5: REMONDIS