Everyone wants it, everyone has it. Today, a refrigerator can be found in every private household. It is one of the appliances that stay in the house for a comparatively long time. Nevertheless, they are very continuously being replaced with new ones. "Around three million refrigerators are discarded in Germany every year," reported Gerhard Jokic, Managing Director of REMONDIS Electrorecycling GmbH. The innovation cycles are driven by increasing energy efficiency and new designs.
"With a new kitchen usually comes a new refrigerator, even if the old one is still functional," says Jokic. Events or heat waves like last summer can also increase the number of discarded fridges. "We notice that in the run-up to World Cups and other major sporting events, many consumers buy a larger refrigerator and replace the old one."
REMONDIS operates several dismantling centres across Europe, which are able to recycle a whole range of different cooling appliances. Of the three German sites, the new facility in Lünen is the largest – and also one of the most advanced in the world. In operation since mid-2022, more than 90 household and commercial refrigerators can be treated here per hour. With the help of modern technologies, the 92 employees working in three shifts at the site ensure comprehensive pollutant removal and separation of recyclable materials. The recyclable materials become recycling raw materials for metal processors, shredders, iron and aluminium smelters, plastics and glass processors.

"Recycling has an enormous potential when it comes to conserving resources and climate protection. The key to this is the ejection of the various pollutants – a technically highly complex process with several steps – especially with regard to the refrigerants and propellants contained in the cooling appliances. The basic requirement, however, is that the devices are undamaged and recycled completely. Nobody should remove the compressor beforehand, otherwise the climate-damaging gas will escape uncontrollably."
Dipl.-Ing. Heike Holst, State Agency for Nature, Environment and Consumer Protection of North Rhine-Westphalia, Head of the Guideline Committee of the VDI/DIN Commission on Clean Air, which issued the draft of Guideline VDI 2292 "Emissions Reduction – Treatment Plants for Refrigeration Equipment and Other Heat Exchangers" in June 2022.
Why should we recycle refrigerators?
The professional dismantling and treatment of old cooling appliances is a significant contribution to environmental protection and resource conservation. Moreover, it is of utmost importance especially with regard to the valuable raw materials used in the current energy and raw materials crisis. This was also pointed out by the industry's association BDE on the occasion of the International E-waste Day in October. Metals such as copper, aluminium and iron as well as materials such as glass and plastics can be used for manufacturing new products. A total of 14 fractions thus go back into the production cycle. "All major household appliance manufacturers are in the process of reducing their environmental footprint and establishing closed-loop recycling systems. Together, we are currently developing ways to supply manufacturers with recycling raw materials for new production and credit them for the CO2 savings in the process," Jokic explains. Ironworks and the steel processing industry also rely on REMONDIS' recycled raw materials.
However, a refrigerator does not only contain recyclable materials but also refrigerants and propellants such as pentane and chlorofluorocarbons (CFC). Although CFC have not been used in Germany since the mid-1990s, they are still found in older refrigerator models which are still recycled in relevant quantities. "Around 30 per cent of the appliances that come to us still contain CFC," says Jokic. The remaining 70 per cent of appliances contain CFC-free refrigerants such as butane and pentane. To prevent these substances from entering the environment, gases and vapours are collected at REMONDIS in Lünen, concentrated in purification plants and then rendered harmless in the company's own high-temperature incineration plants.
Chlorofluorocarbons (CFC) have been used for decades as refrigerants for the cooling cycle and foaming agents for insulation material. As they damage the ozone layer when released, they have to be removed and safely collected in a closed treatment plant. The CFC-Halon Ordinance was a German federal regulation banning certain halogenated hydrocarbons. It came into force in 1991 and was replaced by the Chemicals Ozone Layer Ordinance in 2006. Germany was one of the first countries in the world to complete its phase-out of CFC by 1994.
Source: Federal Ministry for the Environment, Nature Conservation, Nuclear Safety and Consumer Protection
Sustainability certificate and savings through recycling
REMONDIS has worked together with the Fraunhofer Institute to investigate the savings in raw materials and resources that can be made by treating old cooling equipment. "The approx. 76,000 tonnes of steel that we provide as a recycling raw material each year can save around 67,000 tonnes of primary raw materials," Jokic calculated. That adds up to about 360,000 MWh of energy generation and savings and 136,000 tonnes of CO2 avoidance. "These figures make us leaders in our field," says Jokic.
Overview of recyclable small electric appliances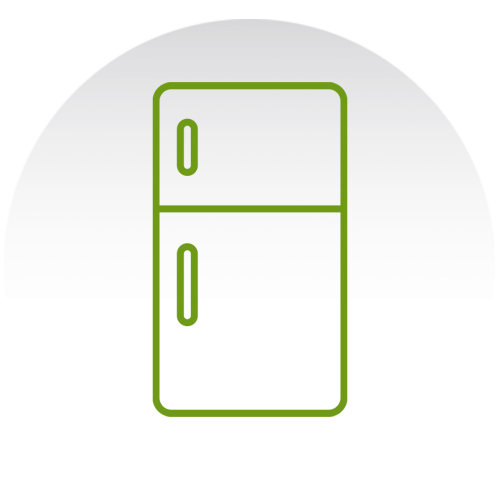 Cooling and freezing appliances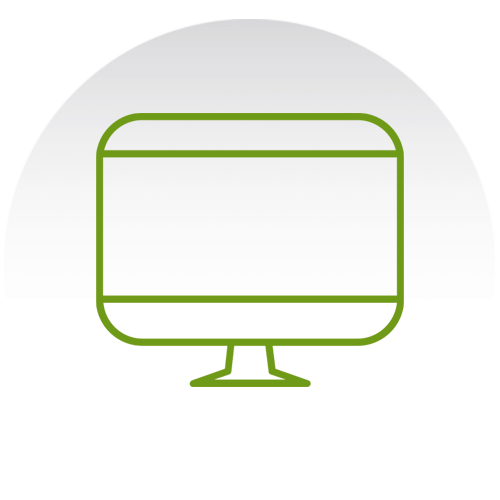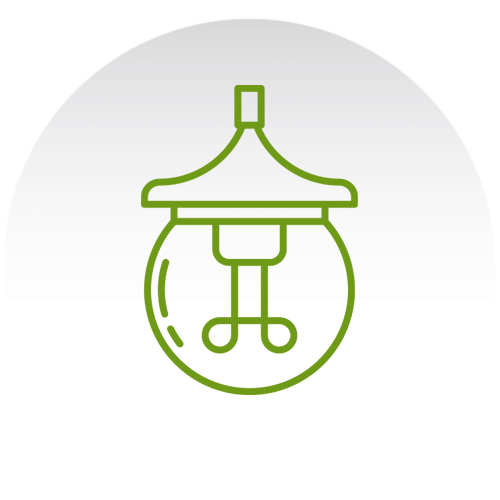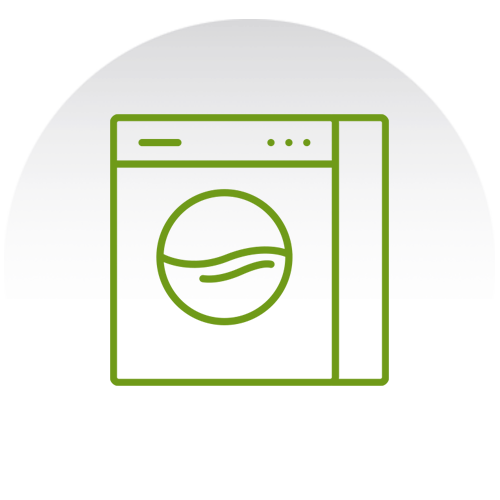 Large domestic appliances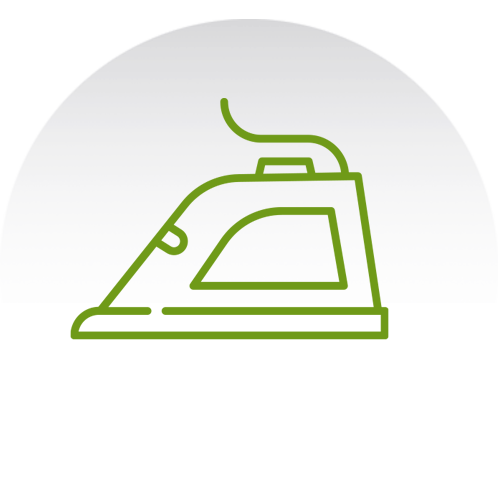 Small electronic appliances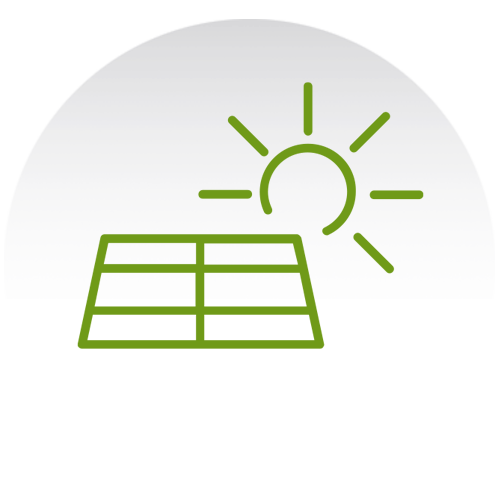 Visiting the new dismantling line for cooling appliances in Lünen
REMONDIS is setting new standards with its new dismantling line for cooling appliances in Lünen. "What makes it special is that we can process both household appliances and large appliances from the commercial sector," explained Gerhard Jokic. "Also, with a throughput of more than 90 appliances per hour and a recycling rate of more than 80 percent per fridge, we are pioneers within the industry."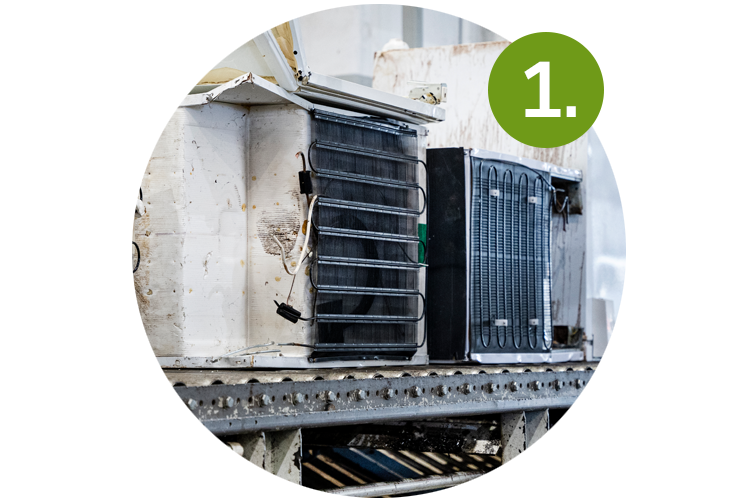 The refrigerator is unloaded and drained. The components such as the glass plates, drawers and cables are removed. All refrigerants are extracted. The circuit cooling pipes are tapped with special tools and the liquids are exhausted into the extraction system under vacuum. Up to half a kilo of refrigerant oil mixture is in a refrigerator. The refrigerating oil and refrigerant are separated from each other by heating. The oil is outgassed, the refrigerant condensed by increasing the pressure.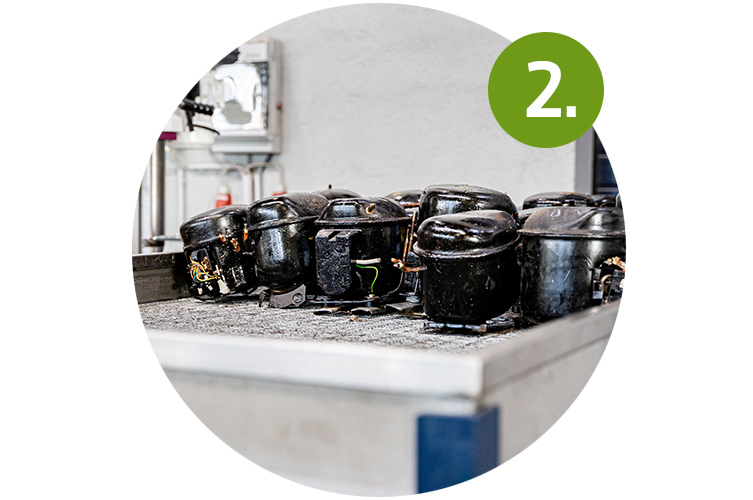 The compressor and cooling grille are then dismantled using manual and hydraulic shears. The compressor is drilled and placed on the draining table for residual oil drainage. The oil/refrigerant mixture collected in this way is separated and processed separately.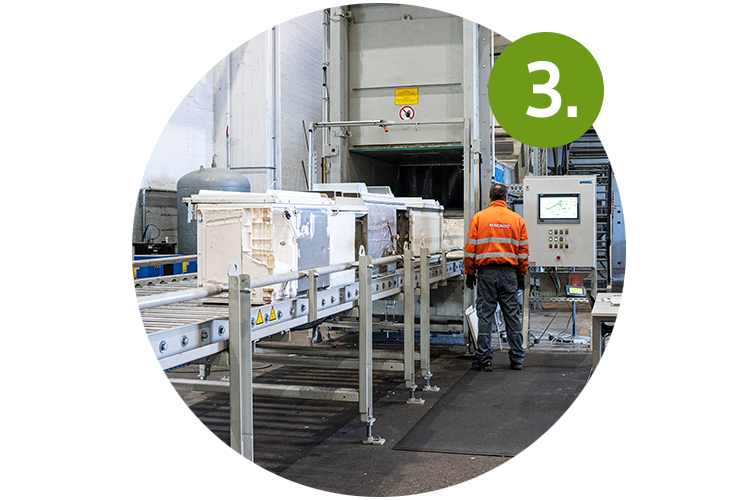 Then the cooling appliance goes into the so-called cross-flow shredder. Rotating chains carefully shred the carcass so that all material compounds are broken down. The system is sealed off from the outside so that no CFC or other gases can escape. The shredding takes place in a nitrogen atmosphere. An oxygen content of only 4 to 6 percent protects the process from possible explosions. The nitrogen used is also a carrier gas that binds the blowing agents and water vapour released during shredding and transports them away. After dust separation, the gas is cooled, dried and most of it is returned to the comminution process. The remaining gas is fed to the blowing agent recovery system and, after cleaning, is also fed back into the process. After about four minutes, the process is completed and the crushed former refrigerator falls onto a buffer screen. The material stream is now separated into light and heavy fractions.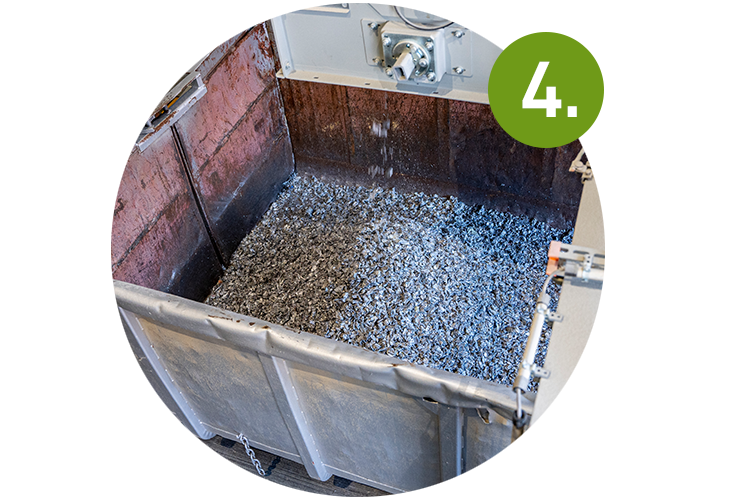 The finely ground polyurethane flour goes on to matrix degassing. Any propellant still contained is released by heating, separated and fed to the propellant recovery plant. In this degassing process, PU and blowing agents such as CFC, HFC, HCFC and HC are separated so that they can be safely processed in highly specialised plants. The purified PU meal has a high calorific value and is used in production processes such as cement manufacture.
The heavy fraction with the remaining parts of the shredded refrigerator are sorted into metals, non-metals, stainless steel and plastics such as polystyrene. Polystyrene is used in refrigerators, especially throughout the interior, and is therefore found in relatively large quantities in the refrigerator. Magnetic drums are used for metal separation. A multi-stage dedusting system permanently cleans the exhaust air.
Refrigerants and propellants used
A distinction is made between natural and synthetic refrigerants and propellants. Natural refrigerants are substances such as hydrocarbons, carbon dioxide, ammonia, water and air. Synthetic refrigerants are produced artificially. They include chlorofluorocarbons (CFC), hydrochlorofluorocarbons (HCFC) and fluorocarbons and hydrofluorocarbons (HFC and HFC).


Circular economy thanks to an advanced process
After this process, the former refrigerator is broken down into its components in an almost homogeneous form. Environmentally hazardous substances are separated and rendered harmless so that they are not released into the atmosphere. "We return more than 80 per cent of the components of a refrigerator to the material cycle and guarantee a complete removal of pollutants," Gerhard Jokic concludes. "The new plant in Lünen is one of the most advanced refrigerator processing plants in the world."
Image credits: image 1: Adobe Stock: Richard Johnson, Adobe Stock: Sergiu; image 2 – 7: REMONDIS