A pioneer in the Netherlands
Gerard van Gorkum was managing director of ARN for almost 20 years and the first person to set up a cooperation in the Dutch waste management sector between the public and private sectors. By combining the local knowledge and skills of the public sector partner with the international market know-how of the private sector recycling firm REMONDIS, the company had everything it needed to react quickly and effectively to any developments in its industry.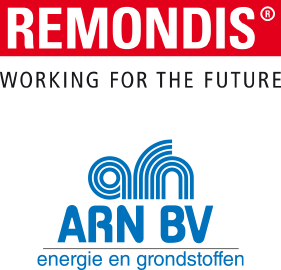 The creation of a public private partnership
The waste management sector in the Netherlands underwent a major change in 1995. Local authorities were no longer responsible for making sure refuse was processed within the boundaries of their districts but were permitted to send the materials across the whole of the country for treatment. Moreover, a number of EfW (energy from waste) plants were built to make the market more competitive. One consequence of this development was that many companies – including those in the waste management sector such as ARN – needed to be managed differently. ARN's shareholders drew up a selection of criteria that they felt had to be in place to ensure the company could continue to develop and have a strong future.
They examined a variety of possible cooperation options including a public private partnership. The company, which is located right next to the German border, believed it could emulate the success of the public private partnerships in Germany. This type of collaboration has proven to be the most successful and, looking back, Gerard van Gorkum still very much agrees with the decisions made back then.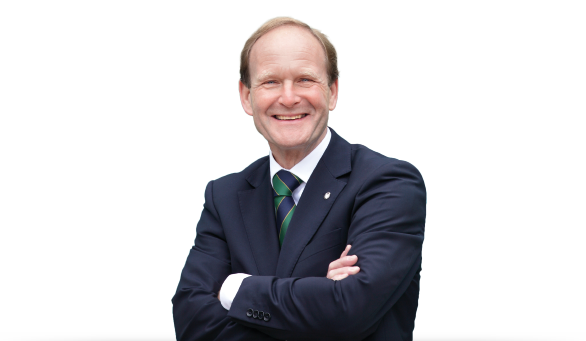 Gerard van Gorkum, former managing director of ARN
"The combination of running an international operation and being a family-owned firm is unique on the market and makes REMONDIS the ideal partner for a public private partnership."
Gerard van Gorkum, former managing director of ARN
Recognising interests and qualities
"For such a business to succeed, I believe it's very important for the company's management team and its shareholders to really understand each other's interests and for their work to be based on personal qualities. The collaboration with REMONDIS always took this into account. REMONDIS has a decentralised structure which gives the management team a great deal of freedom to make their own decisions and, consequently, to orient their business to local developments. As a result, it can make the very most of the knowledge and expertise of an international market player while still being able to respond to local market issues. As far as the cooperation work was involved, both partners first took a close look at where each other's qualities lay and how these could best be used to develop ARN. REMONDIS is a family-run company that has a long-term vision for its business. Its sense of responsibility to make sure it achieves this vision is firmly rooted in its DNA. The combination of running an international operation and being a family-owned firm is unique on the market and makes REMONDIS the ideal partner for a public private partnership," explained Gerard van Gorkum.
"Thanks to REMONDIS' excellent market know-how and specialist expertise, we were able to analyse the market developments in depth and determine what, for example, ARN's particular strengths were. Our incineration plant proved to be just right for treating both specific and more complex types of non-recyclable materials – something that had been missing on the market. We decided, therefore, to focus our activities on this area of business. As a result, our EfW plant has always been run to full capacity despite the fluctuations in the volumes of different material streams.
ARN is a Dutch recycling business based in Nijmegen. Each year, ARN's EfW plant feeds around 150,000 MWh of electricity into the public grid and delivers over 800 terajoules of heat to external customers. It has also been supplying two new residential areas, Waalsprong and Waalfront, with heat since 2015.
This strategic decision has meant that ARN is a financially healthy business and has been able to help its public sector owners to achieve their sustainability goals. We have, for example, collaborated with a number of partners to set up a district heat network to heat private homes and offices in the region. This use of sustainable energy has cut local consumption of natural gas. What's more, we've succeeded in developing an innovative facility for sustainably recycling nappies. This step has considerably reduced the amount of residual waste collected in the region. Furthermore, we have set up a digester and composting plant for processing vegetable, fruit and garden refuse. It transforms the materials into compost, i.e. into a valuable raw material for both agricultural and gardening businesses. The biogas produced by the plant is processed until it's of the same quality as natural gas and then used to fuel our local public transport vehicles. Any CO2 created by this process is captured and used in the neighbouring greenhouses. We were grateful for REMONDIS' know-how in all these projects," Gerard van Gorkum continued.
Looking back, Gerard van Gorkum believes that ARN would not be in the position it is in today without this successful collaboration. ARN is a stable organisation with loyal and committed employees and has a strong position – both as a recycling firm in the Netherlands and as a driver of sustainability in the region.
"Long discussions were needed back then to convince everyone that this was the right move to make but they were certainly worth their while. Together with REMONDIS, ARN has become an important and innovative recycling business in the Netherlands and is more than ready for the future," said Gerard van Gorkum summing up the situation.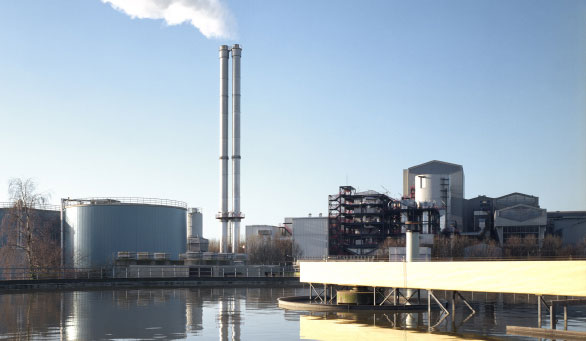 Image credits: image 1–2: © ARN