The 'REMONDIS Klimatour' [climate tour] pilot project in Hamburg clearly demonstrates the significant contribution that biodiesel can make to tackling climate change. Collaborating with its customers, REMONDIS deploys a commercial waste collection truck that is run on biodiesel – benefiting the climate and REMONDIS' customers as well.

According to the BAFA [Federal Office for Economic Affairs and Export Control], around three million tonnes of biodiesel and hydrogenated plant oils were sold in 2020. In 2019, this figure lay at 2.3 million tonnes. With a 67.5% share, biodiesel easily made up the greatest proportion of renewable energies used in the transport sector (2019: 61.4%). Biofuels will become indispensable over the coming years – particularly in road freight transport.
They are given both a certificate and stickers so they can advertise the fact that they are having their waste collected by a climate-friendly vehicle and, at the same time, bring their dedication and commitment to the public's attention. By doing so, the environmental advantages of this fuel are being made visible across the whole of this north German city. The customers support this project by paying a small surcharge on their waste collection fee. This additional amount – just three percent more – has made it possible for the company to retrofit their vehicle and purchase the biodiesel, which is slightly more expensive than conventional diesel. A small sum that is well worth its while – both for the environment and the climate.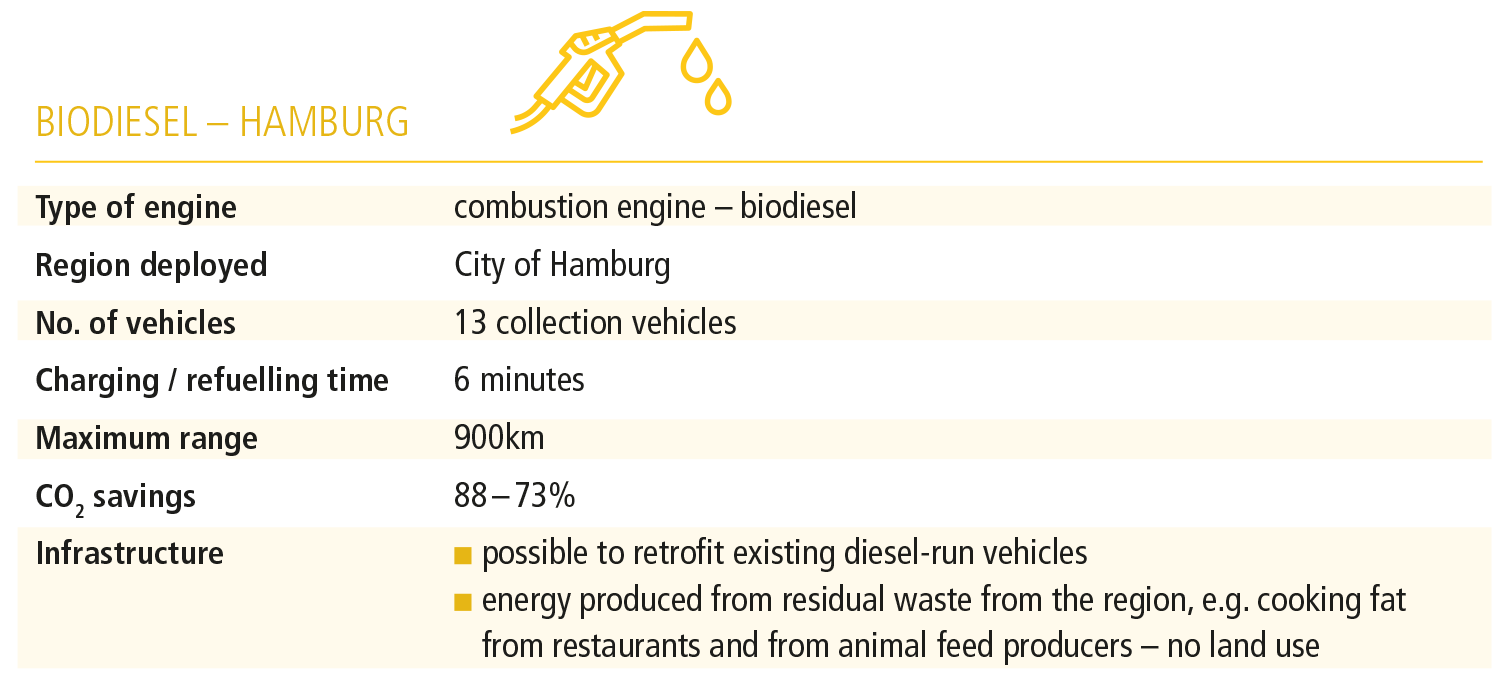 Protecting the climate with environmentally friendly waste collection services: the 'Klimatour' plus certificate and seal – a project run by REMONDIS and its customers in Hamburg.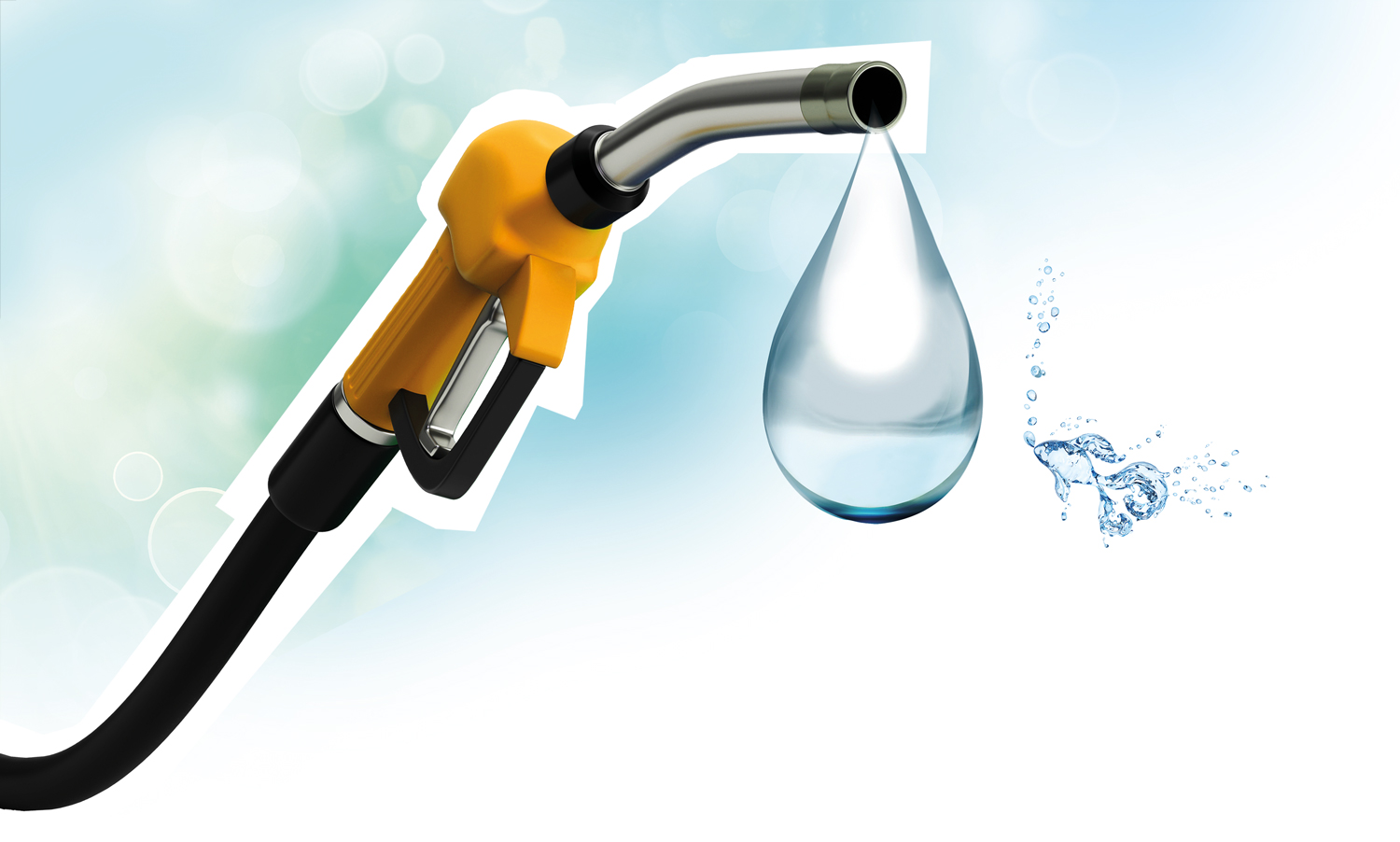 Beneficial for the climate and for customers
Refuse collection trucks run on biodiesel emit 88% fewer carbon emissions than their mineral oil diesel counterparts. Even if this value may sink by around 15 percentage points if temperatures outside are very low and even if nitrogen emissions are marginally higher than those caused by fossil diesel: the climate clearly benefits when biodiesel is deployed. Which is why REMONDIS has now retrofitted a further twelve of its trucks in Hamburg so they can use this fuel in other areas of their business as well.
Incidentally, this biofuel is made using a by-product generated by animal feed manufacturing as well as from old cooking oils from local restaurants. Such a sensible recycling system is nothing new for REMONDIS: the idea of producing biodiesel from animal fats and used cooking oils was put into practice at its Lippe Plant in Lünen over 20 years ago. REMONDIS' years of experience in this field is, therefore, benefiting its customers today – and not only those in Hamburg.

Image credits: image 1: Adobe Stock: Zffoto; image 2: Adobe Stock: Zffoto, Adobe Stock: fotomek, Adobe Stock: innluga; image 3: Adobe Stock: ink drop, Adobe Stock: Kimo, Adobe Stock: Sina Ettmer, Adobe Stock: Martina Berg, Adobe Stock: JFL Photography, Adobe Stock: Stefan Loss, Adobe Stock: Christian Horz, Adobe Stock: Mariakray, Adobe Stock: powell83, Adobe Stock: Anusorn, Adobe Stock: bittedankeschön, Adobe Stock: Francesco Milanese