More than one million people living in four Polish cities – Opole, Poznań, Sosnowiec and Gliwice – can look forward to seeing a familiar name serving their homes thanks to contract extensions with REMONDIS. In Opole, REMONDIS will collect and manage separately collected recyclables along with biodegradable materials in the years ahead. And these recyclables have another life ahead of them: REMONDIS composts biodegradable materials and turns them into high-quality soil conditioners, available under the REVITA brand name. Along with managing around 60,000 t of material each year, REMONDIS will equip properties with containers featuring transponder technology. These transponders help to see how full each bin is and plan collection routes based on how often bins need to be emptied. By calculating how much material is in each bin, they can also accurately estimate total volumes and the structure of materials generated in the city. It's just one way turning urban areas into smart towns and cities.
Starting this July, REMONDIS has also provided collection services to 400,000 inhabitants in Poznań. Going forward, they will also start washing containers for biodegradable materials and deal with special conditions when collecting refuse in the Old Town.
REMONDIS will also continue collecting and managing municipal refuse in the southern Polish city of Gliwice. The new contract, which extends existing arrangements, will see one minor change: brown bags for separately collecting biodegradable materials will be replaced with 120 and 240 l brown containers to comply with new rules and maximise the recovery of biodegradable materials.
In southern Poland, REMONDIS has inked a contract with the City of Sosnowiec that will maintain household refuse collection services. Running from April 2022, the agreement will cover collections from the Sosnowiec municipality, and equipping properties with containers and an RFID system. REMONDIS has also purchased vehicles running on natural gas and electricity to collect 70,000 t of refuse each year while meeting the requirements of national legislation. REMONDIS has provided collection services in Sosnowiec, where a sorting facility for construction waste will soon be built, since 2013.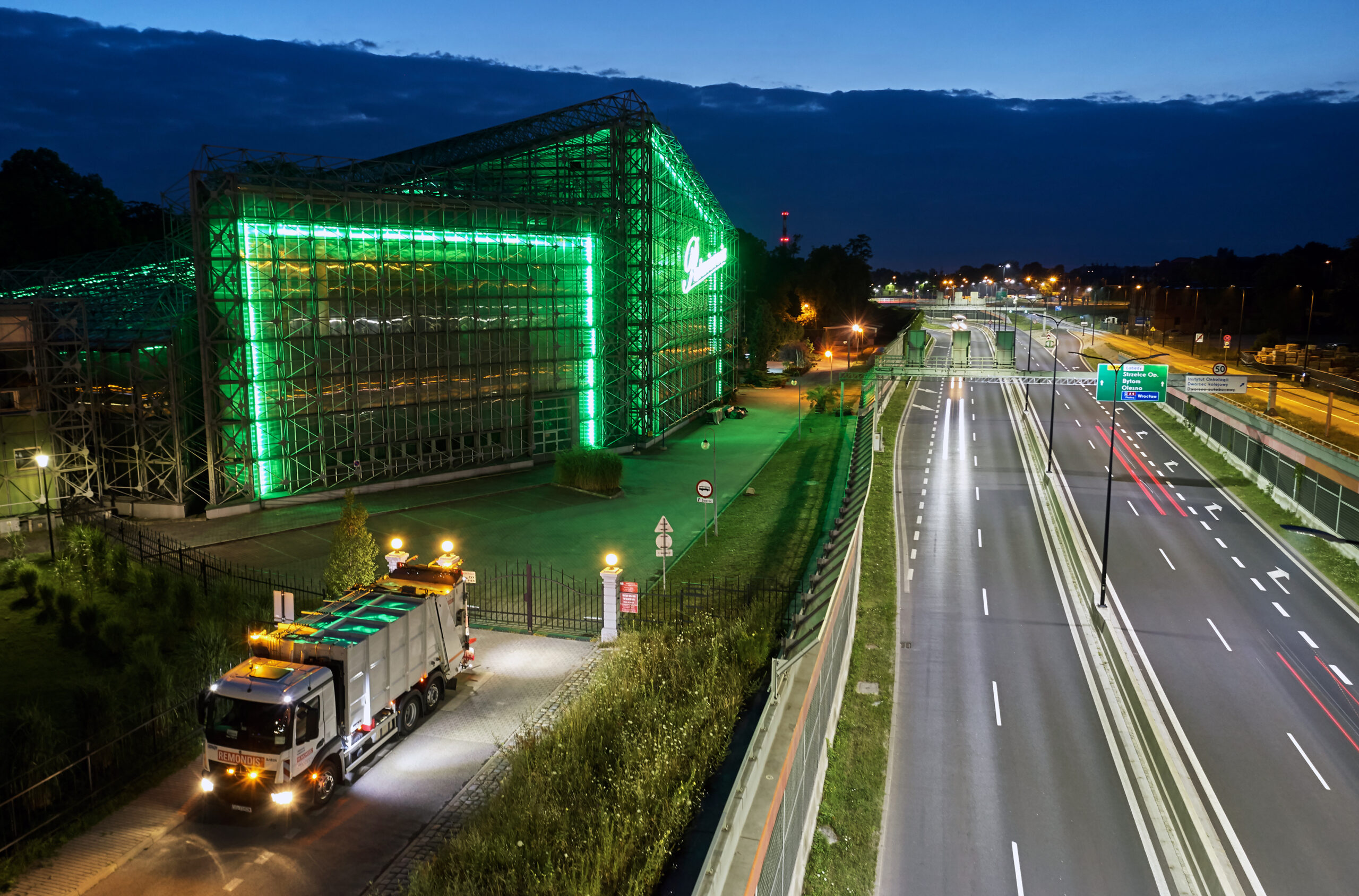 REMONDIS trucks will keep serving the city of Gliwice day and night
Image credits: © REMONDIS