Electric buses run on climate-friendly energy
FES Frankfurter Entsorgungs- und Service GmbH and Transdev Rhein-Main GmbH have created a number of synergies uniting the worlds of the circular economy and public transport. REMONDIS is involved in both companies – either directly as a shareholder or indirectly via the RETHMANN Group. In December 2020, the Transdev Group started operating 13 of its Alpina electric buses from FES' business premises in the Frankfurt district of Heddernheim. The electricity needed to power the buses is being provided by Frankfurt's EfW (energy from waste) plant. But that's not all: last December, the two partners also concluded a cooperation agreement covering the maintenance, repair and servicing of 150 buses.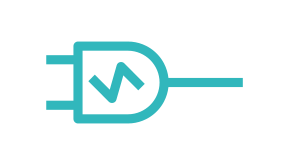 Both the environment and local inhabitants benefit
This type of collaboration is the first of its kind in Germany and was officially presented to the public in the presence of an undersecretary of the Federal Ministry for the Environment at the beginning of March 2021. Klaus Oesterling, who heads Frankfurt's transport department, called it a "future-oriented cooperation between mobility and the circular economy". His fellow councillor and head of the city's environmental department, Rosemarie Heilig, said she believed this was "clear confirmation that the city is switching over to a climate-friendly transport system."
The electricity used to charge the buses' batteries is produced by the EfW plant at the same time as it incinerates household and commercial refuse. With an estimated 50% being biogenic material, this electricity is, for the most part, carbon-free. Moreover, all the bus routes go past the plant so that the buses do not have to make a detour to recharge their batteries. A win-win situation for the environment, Frankfurt's residents and the companies involved in the project. "Working closely with the Transdev Group and a whole number of external service providers, our e-mobility and charging station experts succeeded in setting up the bus charging infrastructure in less than a year. A fantastic performance," commented FES managing director Dirk Remmert.
"Working closely with the Transdev Group and a whole number of external service providers, our e-mobility and charging station experts succeeded in setting up the bus charging infrastructure in less than a year. A fantastic performance."
Dirk Remmert, FES Managing Director
Batteries recharged with electricity from FES
29 of the 406 buses in Frankfurt are currently run on electricity. 13 of these buses (operated by Transdev Rhine-Main) get the electricity they need for their batteries from FES. They cover the metrobus line 60 and connect the districts of Rödelheim, Praunheim, Niederursel, Heddernheim and Eschersheim. An estimated 1.2 million kilowatt hours of electricity is needed every year to keep them running. Five charging stations have been set up, each with two charging points. One vehicle can be charged at a station at any one time. As soon as its battery is full, the adjacent charging point can be used. A maximum 3½ hours are needed to fully charge a bus's battery and all the vehicles can be recharged at all the charging points. Transdev Rhine-Main's managing director Heiko Schütte has calculated that the buses can cover up to 300 kilometres on a full battery.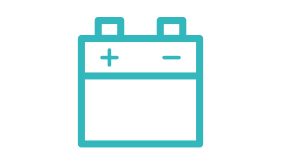 Fleet of electric vehicles to be expanded
This EV charging infrastructure is to be extended over the next few months. A further four stations (each with three charging points) are due to be installed as FES is planning to add electric refuse collection vehicles to its fleet. The company is expecting to get its first truck, a retrofit all-electric vehicle, in the summer. Financed with the help of a € 2.5m grant from the Federal Department of Transport, a further five or six collection vehicles will be delivered to FES over the next two years. Added together, they will require an additional 500,000 kilowatt hours per year.
The direction the company is heading in is clear: its Heddernheim premises is to become a hub for clean and climate-friendly mobility. At the same time, this project also underlines the elementary significance of EfW plants as a means to solve future challenges. During the presentation of the electric buses, Rosemarie Heilig commented: "In the future, we will be seeing zero-emission fully electric buses and refuse collection vehicles travelling in and out of Frankfurt's EfW plant, powered by the electricity generated from incinerating our residents' household waste. I really can't think of a better use for this material."
An additional maintenance, repair and servicing contract
This synergy has been perfectly rounded off – from a business point of view – by the maintenance, repair and servicing agreement signed between the two companies in December 2020: FES has a workshop at the same site where its 50-strong team is responsible for repairing and servicing municipal vehicles – the largest such workshop in the German state of Hessen. A service team of six employees has now been set up for the buses. It is their task to ensure that Transdev Rhine-Main's 150 Citaro, Ebusco and Solaris buses run as they should so that they can provide a reliable service.
As a result, Transdev has been able to give up its old workshop premises located in the east of the city. What's more, the transport specialists also moved into new offices in Heddernheim with a new control centre, conference room and staff room last autumn. Which means that the refuse collection vehicles and buses will also be managed from the same place in Frankfurt. Our partners in the same building, right next door to each other – uniting two parts that belong together.
Transdev wiederum kann den bisherigen Werkstattstandort im Osten der Stadt aufgeben. Schon vergangenen Herbst haben die Verkehrsspezialisten einen Leitstand mit Konferenz- und Sozialraum in Heddernheim bezogen. In Frankfurt werden Müllfahrzeuge und Busse also künftig von ein und demselben Standort aus dirigiert. Unsere Beteiligungen im gleichen Haus, Tür an Tür. Hier wächst zusammen, was zusammengehört.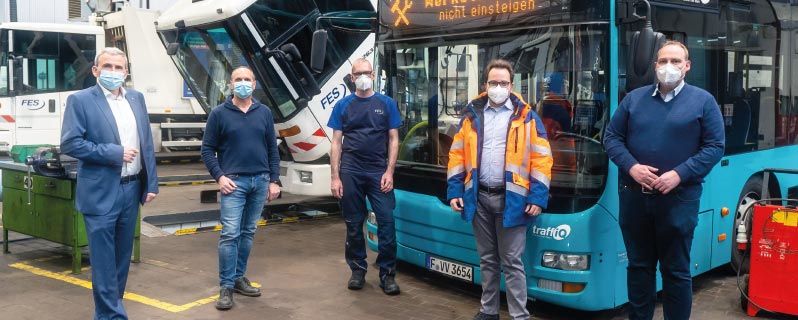 (from left to right) Dirk Remmert, Uwe Klein, FES Workshop Manager, Andreas Sattler, an engineer in the new 'Bus' work group, Pascal Wunderlich, Project Manager, and Heiko Schütte
The international Transdev Group – in which the RETHMANN Group (REMONDIS' parent company) owns a 34% share – is, together with its subsidiary Transdev GmbH, the largest privately owned public transport operator in Germany. Transdev's subsidiaries operate bus routes in a number of German cities including Frankfurt, Offenbach and Bad Homburg as well as around Frankfurt Airport.
A smart collaboration in East Westphalia-Lippe
The cooperation work between REMONDIS and Transdev in the region of East Westphalia-Lippe is proving to be just as successful. Having opened up a number of new businesses in Vlotho, Bielefeld and Dörentrup over the last two years, REMONDIS is now making the most of its sister company's strong regional presence to grow its new brand REMONDIS OWL GmbH. With Transdev's vehicles being so visible, they provide a suitable platform for the company to present itself as a qualified partner for all recycling and refuse collection matters to both the general public and commercial businesses.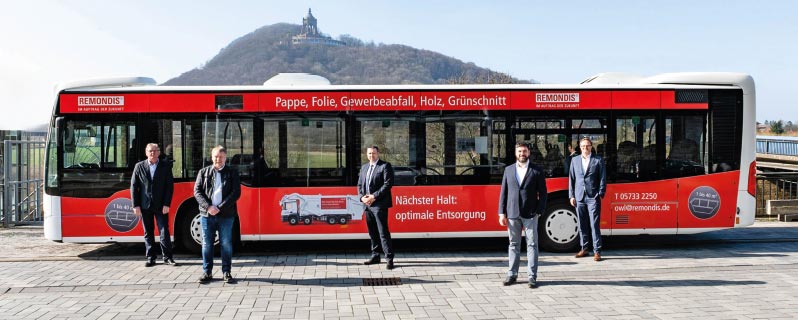 "I'm confident that we will find a number of other areas where we'll be able to combine our transport and circular economy activities," commented REMONDIS managing director Thorsten Feldt. This was confirmed by Christian Kleinenhammann, manager of the west region at Transdev, who said: "We wish to use, optimise and extend the whole of the Group's expertise, networks and resources in this economically strong and important region."

FES Frankfurter Entsorgungs- und Service GmbH is REMONDIS' longest-running public private partnership (founded in 1998). This joint venture with the City of Frankfurt am Main (1,900 employees; turnover of € 247m in 2019) was extended for a further 20 years in 2020.

Martin Becker-Rethmann joins the Transdev Group's board
Martin Becker-Rethmann, who had previously worked for the REMONDIS Group, took up his position as a member of the Transdev Group's executive committee on 15 February 2021. He is now responsible for the newly established "Zone Germany" and will be reporting to Thierry Mallet, Chair of the international Transdev Group. As a result, Becker-Rethmann has also become Chair of the supervisory board of the German Transdev GmbH and will be working closely with the executive management board to grow the business across Germany.
"Thanks to its comprehensive and tried and tested mobility concepts, Transdev is making a significant contribution towards the "mobility" megatrend. Working together with the management team, I would like to strengthen and extend Transdev's position as THE mobility provider in Germany. We will, in particular, be looking at quickly implementing the Group's decentralisation strategy as well as at advancing the intensive collaboration work with local authorities and clients in the regions and using all of the stakeholders' established networks to benefit the company," Martin Becker-Rethmann explained.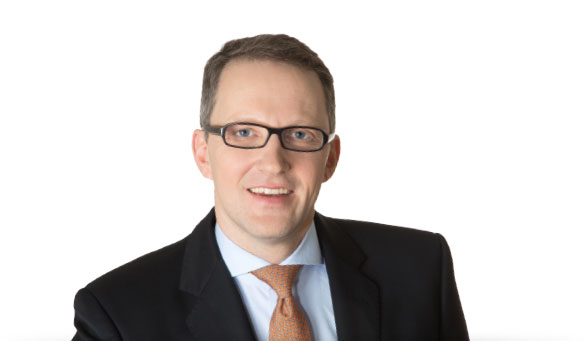 Martin Becker-Rethmann, Member of the Transdev Group's Executive Committee
Image credits: image 1: © Stefan Krutsch Photographie, image 2: © Holger Menzel, image 3: © REMONDIS