Anyone who thinks the Internet of Things (IoT) is only of significance for Industry 4.0 is mistaken. Smart, interconnected 'things' are becoming more and more important in the circular economy as well. Two examples from the field clearly show the direction that the sector is heading in.
Workwear: a source of raw materials
A good one billion euros are spent on workwear in Germany every single year. Corporate fashion plays a big role at Telekom as well. For a long time, it used to send its old work clothes for disposal. Things have changed at the company now though. For around 18 months or so, staff have been able to take their old workwear to clothes banks that have been set up at a number of Telekom locations. Thanks to this scheme, several thousand kilos of old clothes can be collected each year and sent on to be recycled – with the help of a smart IoT solution.
Unlike other clothes banks, sensors have been installed in these particular banks to monitor how full they are and to pass on this information to a cloud via a Telekom network specially designed for IoT applications. REMONDIS can then access this data in the cloud and see exactly which clothes banks need emptying. This digital 'fill level' tool was developed as part of a joint initiative involving REMONDIS, Rhenus and the Fraunhofer IML. A similar team is now working on a second assignment – the InnoLogBat project.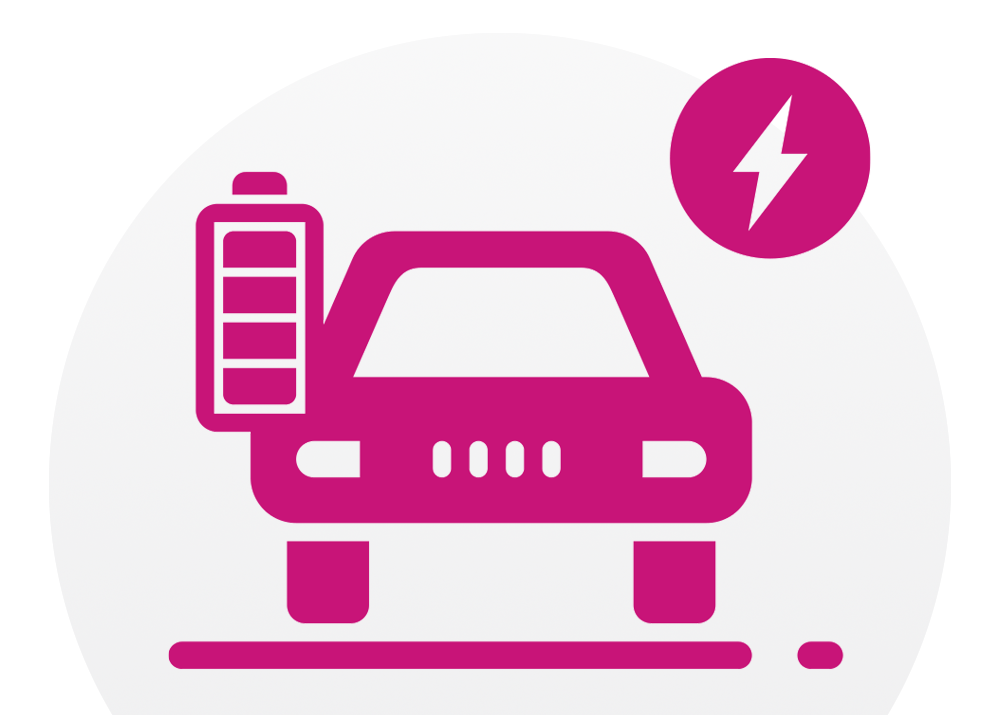 InnoLogBat – smart battery logistics for e-mobility
Further partners have joined the team and together they are working on the InnoLogBat project to find an IoT solution that focuses on the handling of EV batteries. The objective here is to make the way EV lithium-ion batteries are handled easier, safer and greener – from their production, to their installation and second-life use, all the way through to their recycling. A novel sensor is currently being developed that will be able to be attached to the batteries as an IoT device. It should then monitor the condition of the battery and record its location. By doing so, it should be able to pick up any critical defects in the battery throughout the whole of its life cycle – no matter whether it is being transported or stored.
Recent figures published by the KBA [Federal Motor Transport Authority] clearly show that more action needs to be taken in this area. 618,000 new batteries are being placed on the market every year – and those are just in the electric car market. A number that will have risen to 15,000,000 by 2030 if the German government's e-mobility targets are met. Using IoT devices to continuously monitor batteries is both a future-oriented and practical solution for delivering the security needed for such a huge volume of batteries.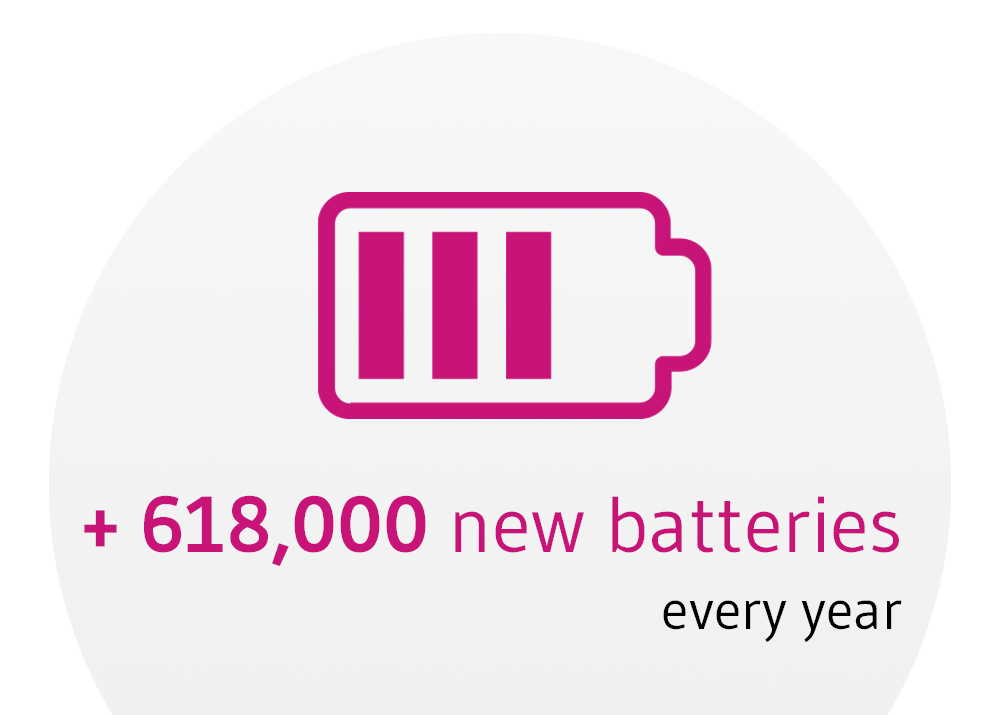 High-tech for a long service life

Mr Siebel-Achenbach, IoT in the circular economy. That sounds fairly unusual. Are these fill level sensors and the InnoLogBat project just a couple of outliers or are they promising systems that will help further grow sustainability? Are they giving us a glimpse into the future?
Leon Siebel-Achenbach: Interconnected IoT solutions offer great potential to the circular economy and open up some promising opportunities. They make it easier to close life cycles and help make sure that components, such as lithium-ion batteries, are used for as long as possible. One thing is clear: IoT is becoming increasingly important in the waste management and recycling sectors as well.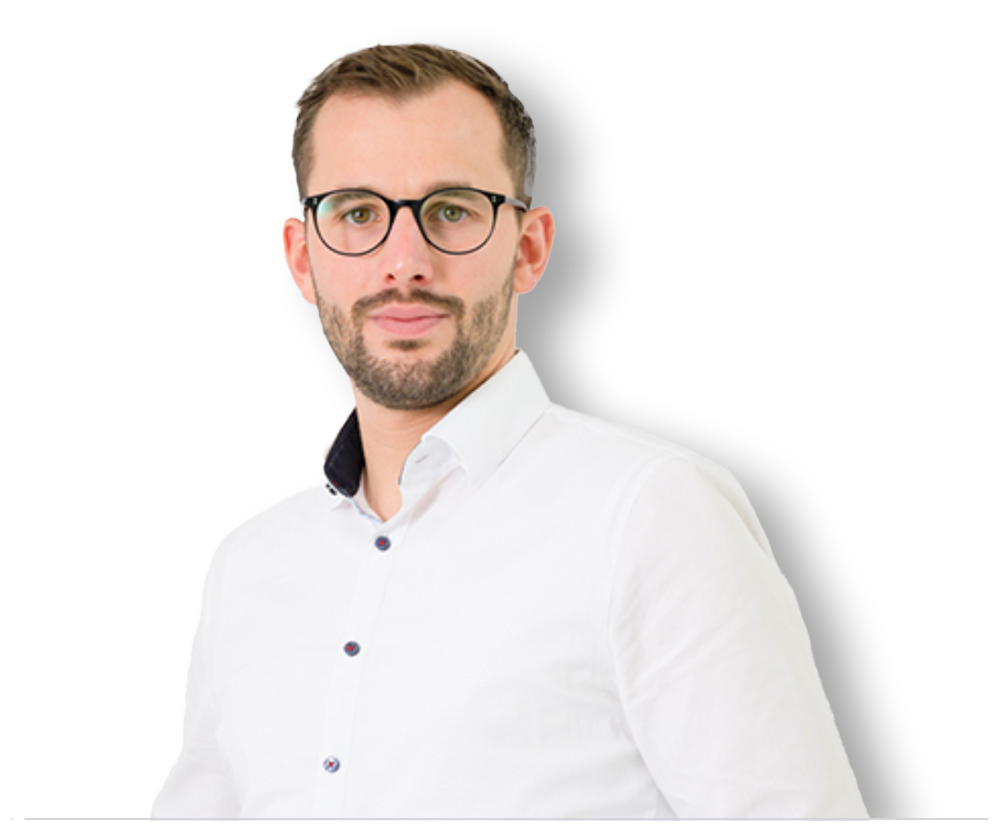 What do you believe are the main advantages of using smart solutions in the circular economy?
Leon Siebel-Achenbach: If material life cycles are to be closed, then the material streams need to be channelled through various steps of the supply chain at each different stage of their life cycle. All of those involved in this process need to be closely linked if this is to be carried out efficiently. And this is precisely where IoT can provide effective support – both by smoothly linking the different areas of collaboration and by enabling event-based information to be exchanged, for example regarding safety and availability.

Talking about availability: does digitised material flow management or IoT contribute towards supply security and the requirements set out in the LkSG, the new Supply Chain Act?
Leon Siebel-Achenbach: Most definitely. With raw materials becoming ever scarcer and resources ever more expensive, environment-related IoT solutions are only going to grow in importance. The technology is there. What we have to do now is to adapt it, convert it into practical solutions, and then start using it.
Image credits: Images 1, 2: DTAG; image 1: Freepik: lifeforstock; image 3: Fraunhofer Institute for Material Flow and Logistics IML