All signs are pointing to growth
While the whole of Europe is waiting with bated breath to see how the Brexit drama will play out, REMONDIS UK has made it very clear that it intends to further strengthen and expand its operations in the country. To this effect, REMONDIS' British subsidiary recently opened a revamped construction and demolition waste plant at a site in Chester-le-Street, County Durham, approx. 10km south of Newcastle upon Tyne. The site had been acquired by REMONDIS back in 2016 following its acquisition of JBT Waste Services Limited. Now that the 18-month redevelopment stage has been completed, the facility can now recycle mixed construction and demolition waste from the North East of England so that the raw materials can be recovered for reuse.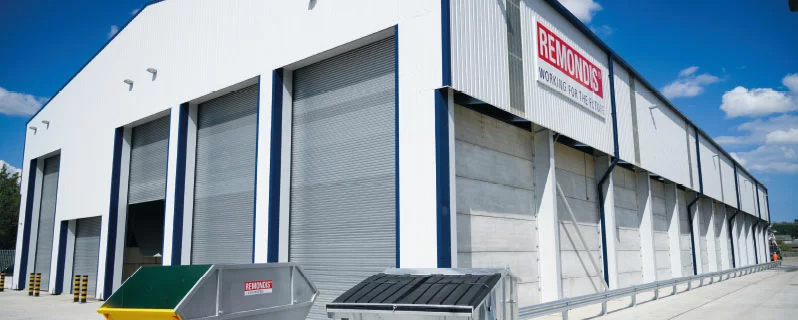 A variety of sorting systems
The new sorting technology for the facility was installed by the equipment supplier Kiverco with a number of components also being supplied by Walair, Spaleck and Steinert. The actual building construction work was carried out by a locally based contract NCS. With the plant now able to process 45 tonnes of mixed construction and demolition waste per hour, it has the capacity to handle up to 300,000 tonnes per year. A number of systems have been installed to process the material including mechanical screening, magnet separators and density separators (for separating light and heavy waste streams) as well as near-infrared sorting technology to ensure quality of the output. The incoming materials will come from building sites in the North East of England, primarily those within a 30km radius of the plant. Its customers are mainly construction companies, local councils and householders.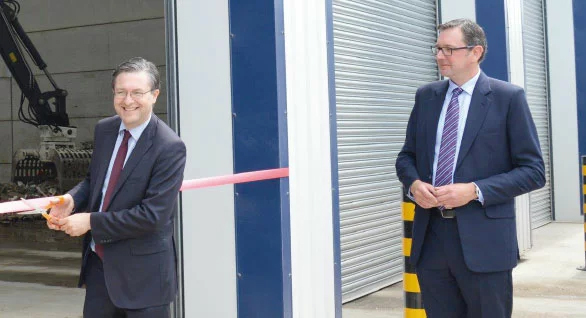 Councillor Simon Henig, Leader of Durham County Council, and Steve Patterson, Regional Director of REMONDIS UK, opening the new facility

can be processed every year.
Dave Hughes, regional director for REMONDIS UK, emphasised the quality and significance of the new facility, saying: "This project is a testament to the team that have worked on it. The quality in the execution is obvious to see and this plant will ensure we can deliver the very best levels of service and environmental performance to our customers for years to come." During an interview with letsrecycle.com, Councillor Simon Henig, leader of Durham county council, added: "It is great to see a business investing for the future in our region and in such an essential industry. This investment will support improvement in our local environment and our local economy."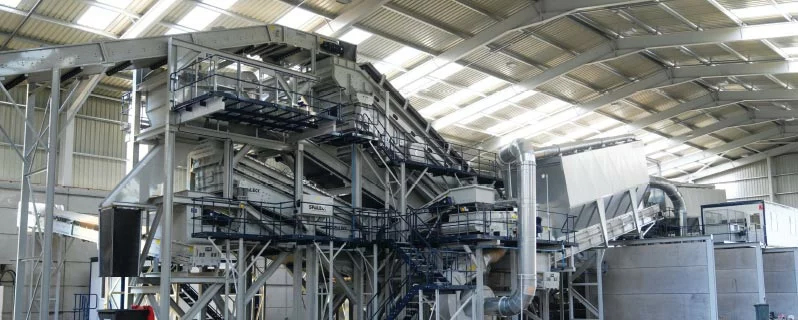 Thanks to the facility's cutting-edge technology, the commercial waste recycling rates in the region will rise considerably