"Data is the raw material of the future", Angela Merkel already said back in 2015. Data is also a fundamental asset for REMONDIS at all levels of its business. Be it information from customers or its own business secrets. Protection is becoming increasingly important and difficult as the cyberattacks over the last few weeks and months have clearly shown.
For this reason, the initial certification of REMONDIS IT Services in accordance with ISO/IEC 27001 is a real milestone for the entire REMONDIS Group.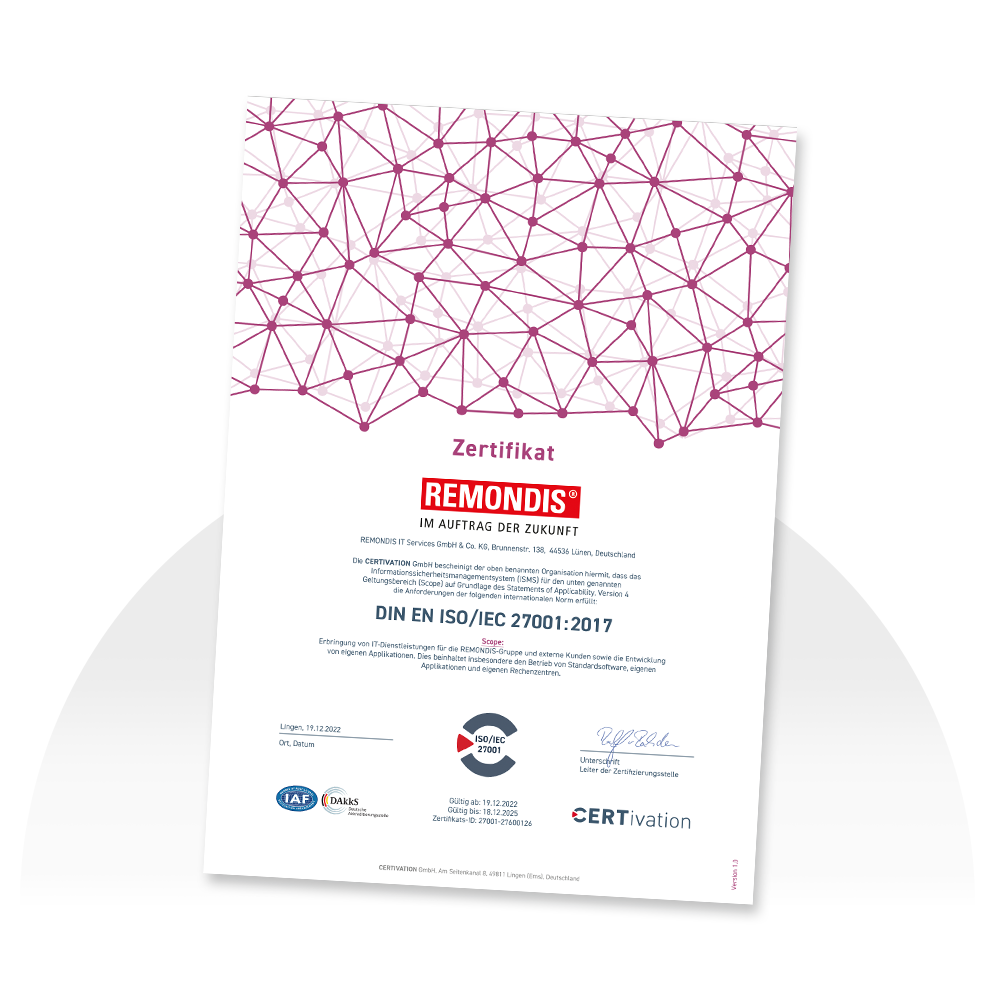 ISO 27001 describes a catalogue of measures to secure information against the loss of confidentiality, availability and integrity. It also defines standards for dealing with security risks and the obligation to continuously develop one's own security measures. Certification at this level creates trust among business partners, customers and employees. It also simplifies to prove compliance with information security requirements in tenders and audits by customers.
In REMONDIS' case, the certification process began in 2017, starting with the development of a binding set of rules. The aim was to bring all the systems operated by REMONDIS IT Services for REMONDIS and several of its subsidiary companies under a uniform framework, i.e. to unify the standards and processes that had grown over the years and to make them leaner and more effective at the same time.
"At first glance, such a process may seem like an avoidable effort, especially if you actually have everything under control," explains André Wedtstein, who is responsible for this project. "But the added value is in the additional systematisation of our own processes, the clear message to our own employees about the enormous importance of the subject and the positive image of certification to customers, clients and citizens."

"Defining a set of rules for information security means re-evaluating and systematically assessing all the requirements for which you actually already had answers. It's like checking a house that has been built quite solidly over the years, from the foundations to the roof tiles, and making lasting improvements."
Lars Karnowsky, Managing Director of REMONDIS IT Services, describes the effect of such an approach.
In total, there are around 50 core applications for 700 company units ranging from order management and payroll accounting to route planning for the collection vehicles. Around 15,000 users are currently connected to the REMONDIS systems.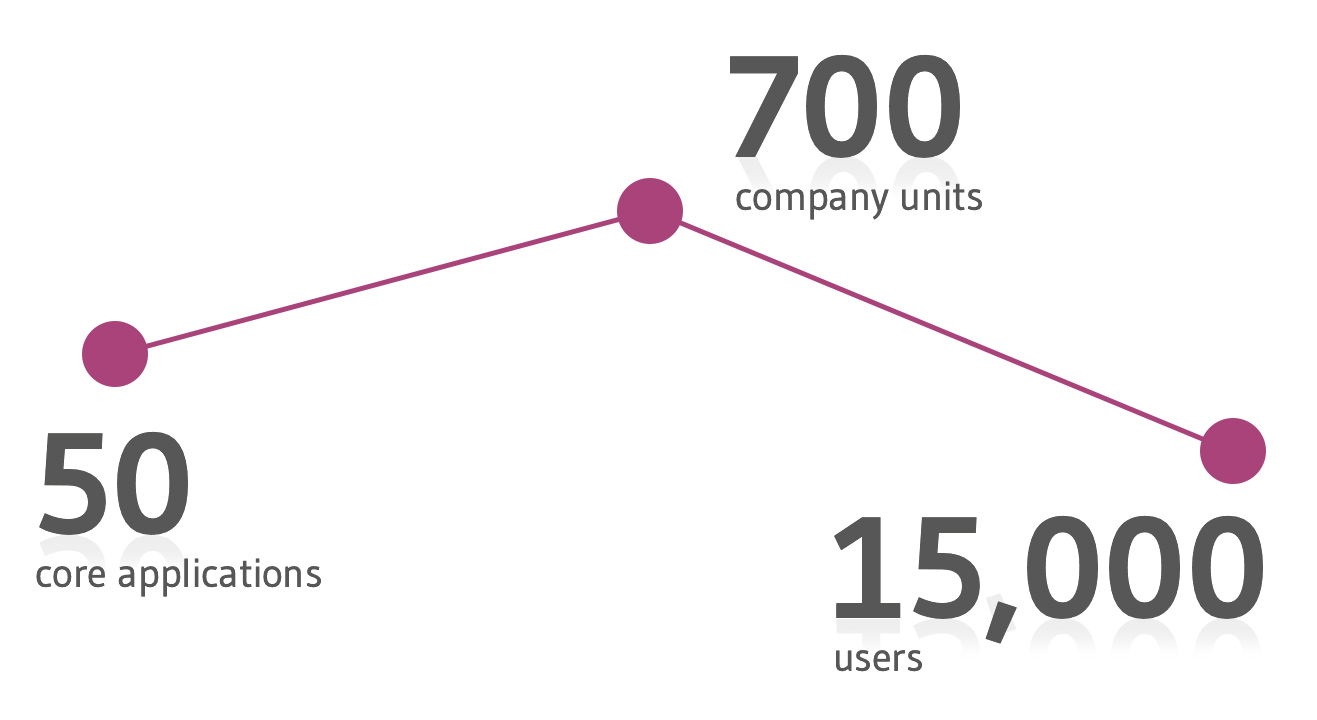 The actual auditing, first internally and then by two external auditors, took place in the second half of 2022. The result was consistently positive.
At the same time, the auditors made recommendations for the path the company will take until the next auditing, with regard to information security.
Image credits: image 1: Adobe Stock: WrightStudio; image 2: REMONDIS