Frankfurter Entsorgungs- und Service GmbH became involved in e-mobility in a big way when it entered into a future-oriented synergy in 2020: since then, 27 buses operated by the public transport provider Transdev have been recharging their batteries with electricity from the Heddernheim waste incineration plant in the north of Frankfurt. Generated from the city's waste, this electricity is, for the most part, carbon-free. FES (as the company from the Rhine-Main region is commonly known) then took its next logical step in 2021: it put in an order with Daimler Truck for eight electric refuse collection trucks for its own fleet. The vehicles, which Mercedes' sister company has named 'eEconic', are due to be delivered during 2022. Comprehensive trials were carried out using a prototype truck earlier on in the year. The company had already performed extensive tests on a number of vehicles from a variety of manufacturers long before it placed this large order. These trials included seeing the electric refuse collection trucks being used on short and long trips, on hot and cold days as well as with large and small loads.
Perfectly prepared for the switch to e-mobility
Logistics specialists, technicians and, of course, those responsible in the scheduling department had collaborated closely on the deployment of the test trucks before evalu-ating the findings. The teams working on the vehicles were given the necessary training so they could operate the new technology. As FES – a public private partnership between the City of Frankfurt and REMONDIS – believes that EVs will play a major role in its future fleets of vehicles, it has already adapted its training and further training programmes to reflect these new challenges.
Having said that, the team already has several years' experience of using small commercial EVs. A 7.5-tonne, fully electric vehicle has been part of their fleet since 2020. Its main job, for example, is to pick up bins from customers. The city cleaning team also runs two EVs: a pickup truck as well as one of Goupil's versatile mini utility vehicles. The same model of vehicle is used to transport materials, such as spare parts, around the grounds of Frankfurt's waste incineration plant. And FES will also be able to gain experience of using all-electric heavy-duty vehicles when its first electric lorry joins its fleet during the first quarter of 2022. This particular truck is currently being retrofitted so that it will be fully electric.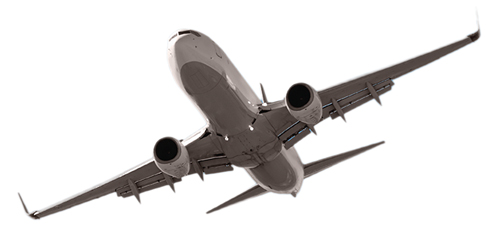 "Our experience of e-mobility has always been positive no matter what part of the business it may be," commented FES managing director Dirk Remmert. In 2021, the company almost doubled the number of electric pool cars that its staff can use to travel between its commercial units and around the Rhine-Main district. Just under 50 of them are now being driven in the region with the FES label – a number that is rapidly rising.
As FES grows its fleet of EVs, it must of course also expand its charging infrastructure. It already has 43 22kW and ten 150kW charging points across its various business locations. Five dedicated charging stations have been set up at the waste incineration plant for the Transdev buses, with each station having two charging points that, in turn, each have up to 150kW of peak charging power. A further four charging stations for heavy-duty vehicles (each with three charging points) are to be installed during 2022 so that FES' new electric refuse collection trucks can recharge their batteries once they have joined the company's fleet.
"I really can't think of a better use."
Rosemarie Heilig, Head of Frankfurt's Environmental Department
Once everything has been put in place, several million kilowatt hours of electricity from the waste incineration plant will be flowing into the batteries of FES' EVs and Transdev's electric buses every year. "I really can't think of a better use," was the comment made by the head of Frankfurt's environmental department Rosemarie Heilig when this cooperation was presented to the public. How right she was.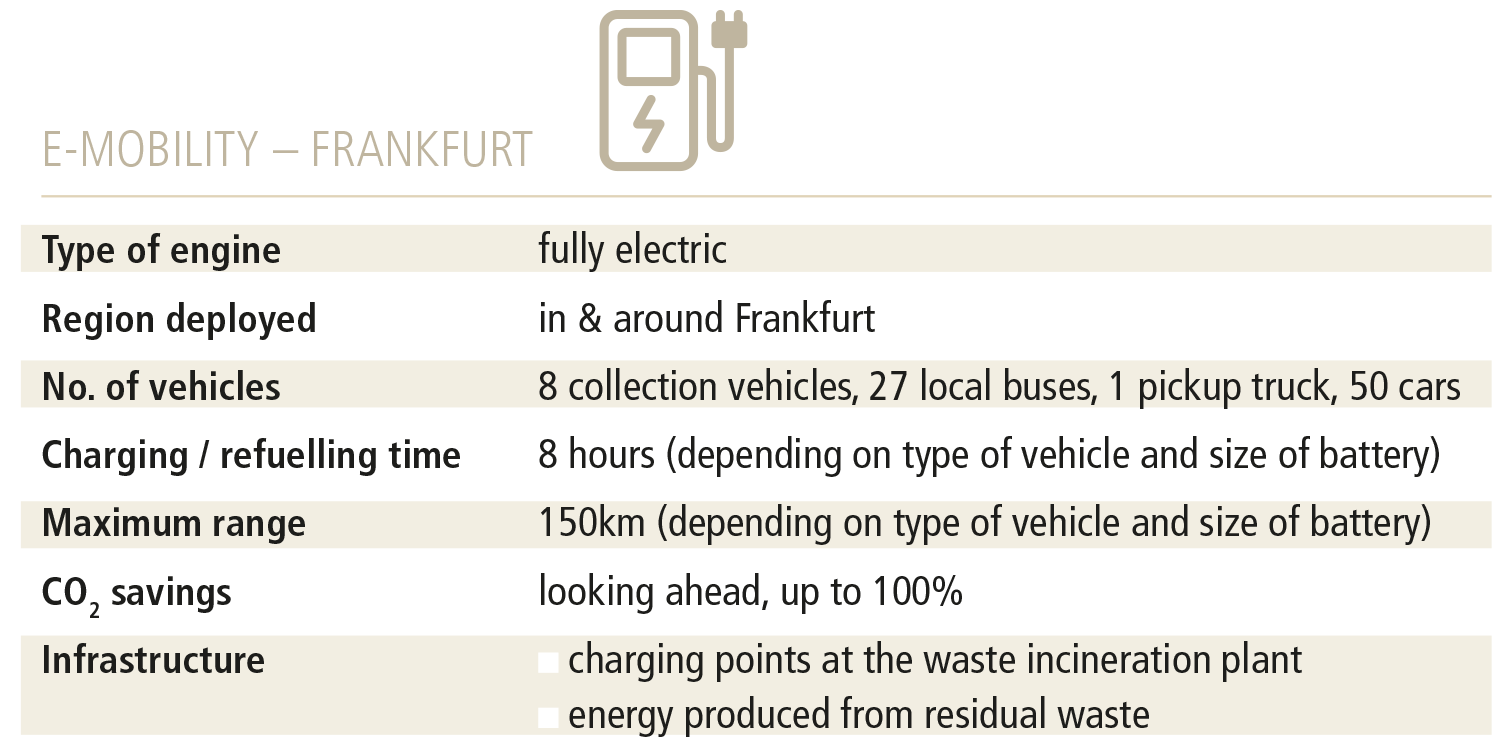 Image credits: image 1: Adobe Stock: Herr Loeffler, Freepik: vanitjan; image 2: Adobe Stock: i-picture; image 3: Adobe Stock: SciePro, Adobe Stock: VITAMIN, Adobe Stock: Elena, Adobe Stock: LiliGraphie, Adobe Stock: praewpailin, Adobe Stock: Heino Pattschull, Adobe Stock: Petrus Bodenstaff, Adobe Stock: rh2010, Adobe Stock: muratart, Adobe Stock: Tandem Stock, Adobe Stock: ABCDstock