For years now, Sascha Hähnke has been promoting the use of alternative drive systems for the circular economy and the logistics industry. Since early 2023, he has been able to truly focus his attention on BEVs, CNG and the like at REMONDIS. In this interview, he talks about the current state of affairs.
Since February 2023, you have been chiefly responsible for alternative drive systems in your role as Managing Director of REMONDIS Sustainable Services GmbH. How important is this topic area for REMONDIS?
Sascha Hähnke: We operate just over 10,000 vehicles. With a fleet of this size, it would be negligent of us not to deal with the issue of alternative drive systems in good time. In my new position, I will continue to drive forward the use of alternative drive systems – something that REMONDIS has been forging ahead with for a long time now.
What experience has REMONDIS already gained with alternative drive systems?
Sascha Hähnke: In the early 2000s, we began to refuel the majority of the REMONDIS fleet with biodiesel fuels from our own subsidiary Saria, such as rapeseed methyl ester and fatty acid methyl ester. Our first experience of electric driving was in 2011 with a hybrid diesel truck. The vehicle at that time originated from a Daimler test fleet.
Which alternative drive systems has REMONDIS already tested out or adopted?
Sascha Hähnke: The process is an ongoing one. In general, it can be said that we have already made really good progress in Germany with the switch to renewable drive systems. We are about to take delivery of our seventh hydrogen-powered municipal waste collection vehicle in Freiburg. We already have several BEV vehicles operating in Frankfurt. In the greater Cologne area and in Münster, we already have waste collection vehicles running on self-produced biogas obtained from biogenic waste. This represents a perfect circular economy at work, as the vehicles basically collect the input material for manufacturing their own, climate-neutral fuel.
Many of our vehicles in Poland are also powered by gas. But there are many more examples too. Our affiliate Rhenus has vehicles running under the overhead line on the A5 motorway. We have added the first BEV vehicles to our fleet in Sweden. And in 2019, we put our first hydrogen-powered waste collection vehicle in the Netherlands into service – a prototype model developed with the help of a local grant. This means all the different drive systems can already be found in our vehicles. I myself have been advocating alternative drive systems since as long ago as 2018, when I still worked for our affiliate company, Rhenus Logistics.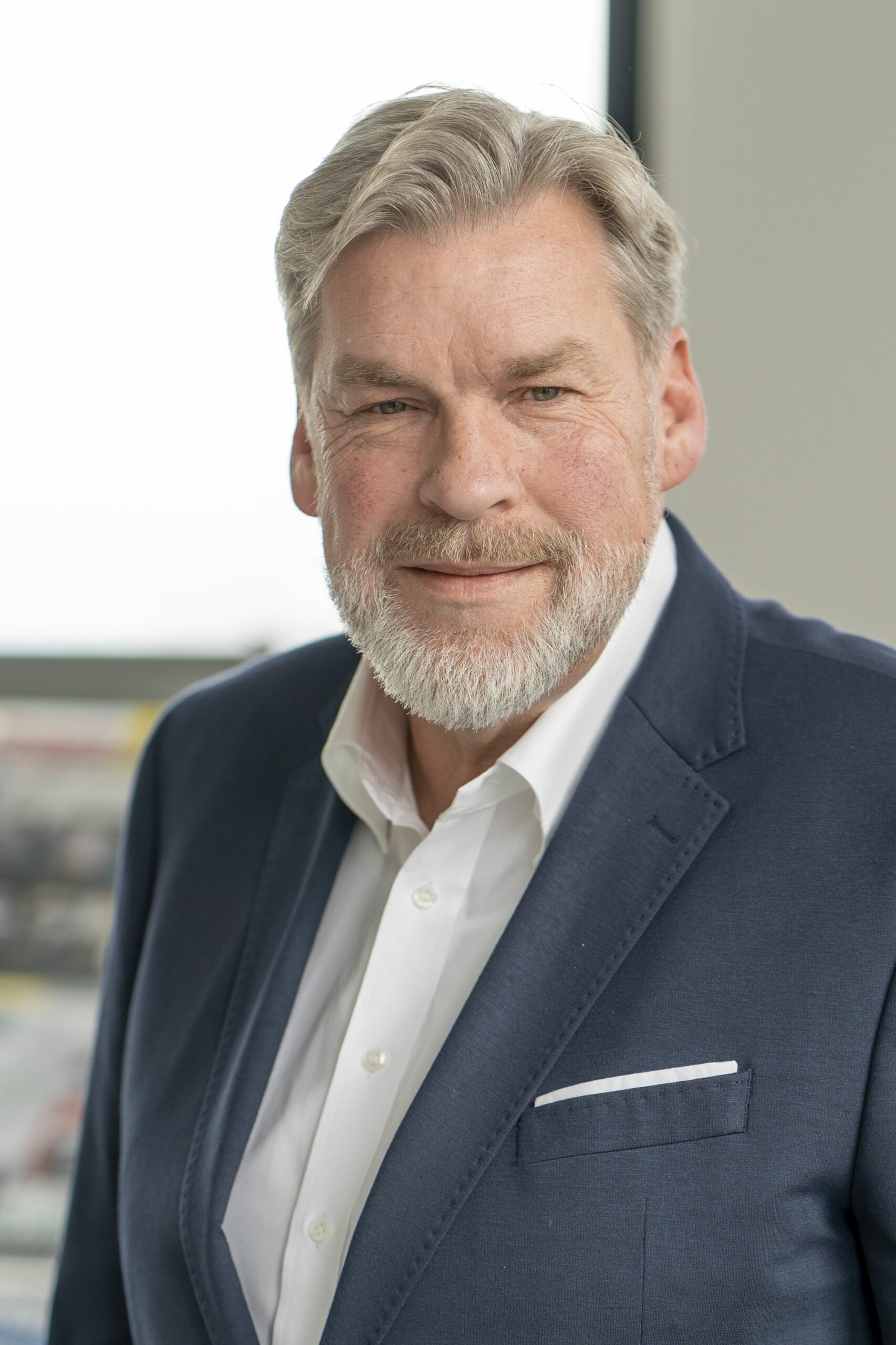 What is the significance of sustainability for you as a company?
Sascha Hähnke: In our role as a recycling specialist, sustainability is our business model. It forms the basis for our actions. So, we always examine the entire value chain and make a point of maximising the recovery of resources while causing minimal or, ideally, zero pollution of the environment. Operating a fleet that is as climate-neutral as possible is an essential part of this, especially with the waste collection vehicles that account for a large part of our vehicle line-up. We're certain that it's city centers where we will be put under pressure first rather than on the motorways; there, we have a little more time to adopt alternative drive systems.
What is important for the switch to alternative fuels?
Sascha Hähnke: We must deal with it by embracing all technologies. This is what we have done in the past at REMONDIS and continue to do today. Today, our vehicles run not just on battery electric power, but on hydrogen and bio-CNG too. And we have already taken the next step with gas fuels. At REMONDIS in the Rhineland region, and soon in the Münsterland region too, our vehicles are refueled with bio-CNG at a filling station in Cologne. In Münsterland, we are planning to collect organic waste bins and take them to the plant for making biogas, which then goes to the filling station and back to our vehicles. We embrace all technologies because we are convinced that one drive system alone can't do it all.
Efficient fleet management – now and in the future
This interview (incl. a long version) was first published in the Continental white paper "Efficient Fleet Management – Digital, Connected and Sustainable", covering the entire portfolio of solutions for efficient and sustainable fleet management in the passenger car, bus, van and truck segments. Continental customers and the technology company's own experts talk about their real-world experiences, new technologies and prospects for the future.
Image credits: image 1, 2: © REMONDIS, image 3: Continental