Those who bring their used glass to the container are committed to climate protection and resource conservation. In practice, however, this good deed is sometimes associated with discontent. Full glass containers, a mass of bottles around them and possibly even broken glass slow down the commitment to the collection of used glass. How much nicer it would be if one could always find an empty container in an attractive environment. Just a dream? Not exactly. Because the glass containers that have long been part of the cityscape are now entering a new era: equipped with digital technology, they are becoming smart devices that automatically report whether they need to be emptied or not.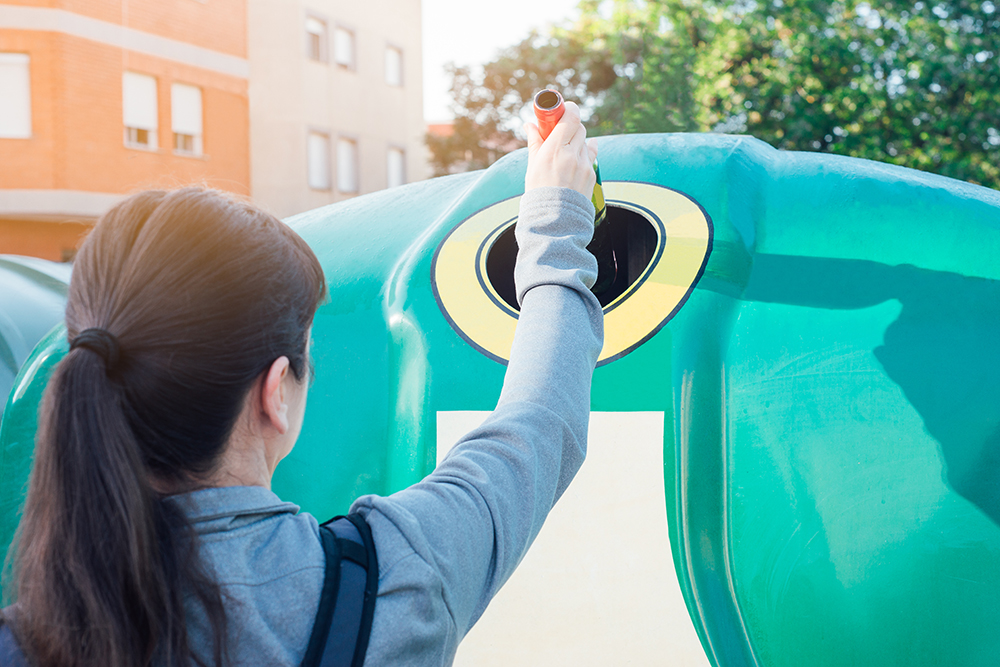 In-house development for more service quality

REMONDIS is the pioneer of intelligent glass containers. Together with its sister company Rhenus and the Fraunhofer Institute, the company has developed a digital tool that allows automated fill level measurements. The device, which is attached to the container, has a sensor that records the fill level using a laser and transmits the collected data using radio technology. With this innovative system, overfilled containers are a thing of the past: Because the emptying can be controlled with pinpoint accuracy, there is always enough volume available for used glass throw-ins, which also has the side effect of keeping the container stand neat and tidy.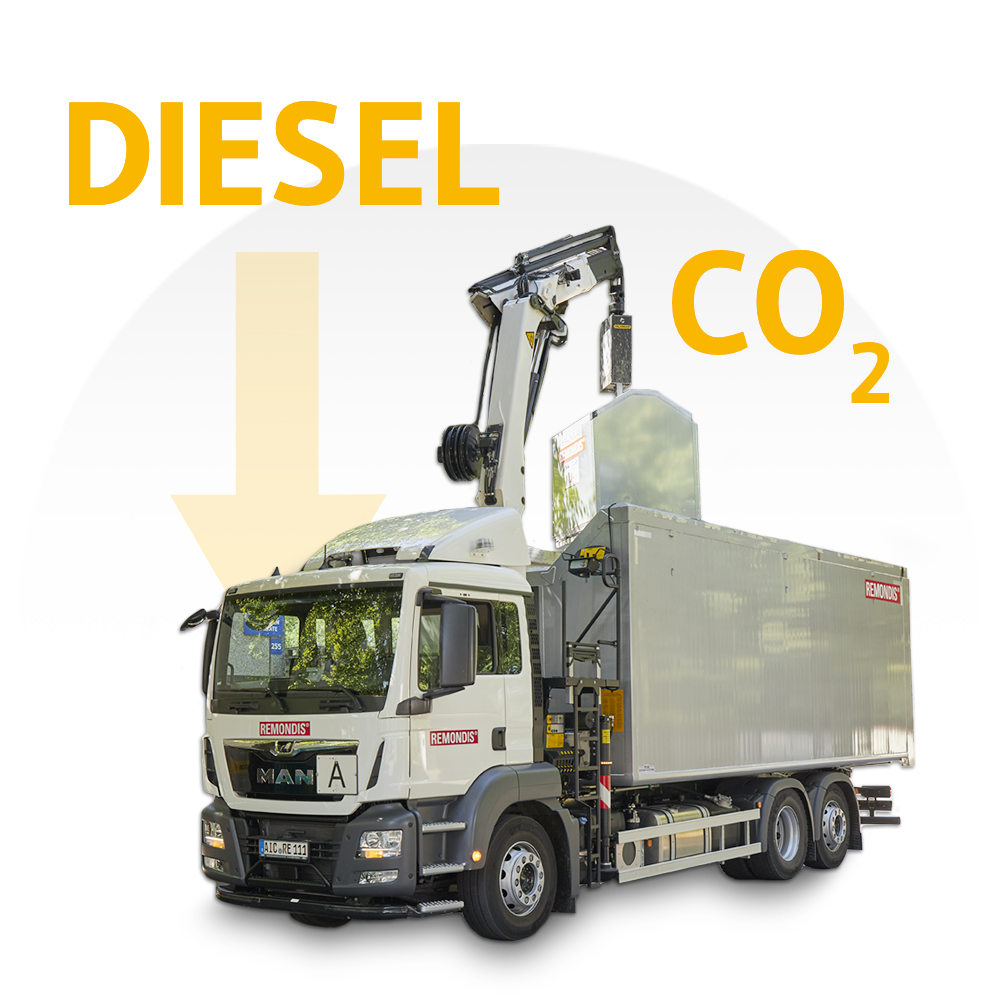 Significant savings in diesel and CO2
Beyond increasing the service quality, the digital fill level measurement also pays off in terms of climate protection and resource conservation. The added value is less about the kilometres saved but about about avoiding unnecessary emptying processes. In conventional tours, the vehicle has to approach, lift and empty every container, even those containers that may only contain a single bottle. The lifting and emptying process, however, requires a lot of diesel with all the associated disadvantages in terms of CO2. Arne Brosch, Managing Director of REMONDIS Olpe and one of the developers of the new system, said: "When equipment such as the staves and crane are in operation, the engine of the collection vehicle is running at full power. Consumption at this moment is almost as high as when driving on the motorway at top speed."
Rollout at home and abroad has already started
REMONDIS has been using digitalised glass containers in the Olpe region for more than three years – initially in test areas for trials and now in normal day-to-day operations. During the collection, a mobile phone app developed for this purpose shows the drivers which containers are empty so that they can simply drive past them. At the same time, the sensor reliably documents the service provided in a way that cannot be falsified. Experience with the intelligent collection solution has been positive throughout. Accordingly, REMONDIS is working intensively on rolling out the future-oriented fill level measurement system throughout the entire Group, both in Germany and internationally.
It will take some time until all collection areas have been equipped. This is due to the production cycles of the digital technology alone, which, like all high-tech products, depends on functioning supply chains. In areas that have not been equipped, there will still be one or two full glass containers. Without digital support, it is impossible to see whether a container is already full. Arne Brosch: "Container fill levels are highly variable. Weather and road conditions play just as much a role as holiday periods and public holidays. Even major events or vacancies in residential areas have an effect. Pure empirical values are only of superficial help in this point."
Solution from the IoT field
From a technical point of view, digital fill level measurement is an IoT application, i.e. an application from the Internet of Things (IoT). The data measured at the point of use is transmitted to a cloud and can be retrieved from there in a variety of ways. For example, cloud information can be sent to the recipient via email or SMS. Data connections to onboard systems or IT landscapes are also possible. At REMONDIS, the IoT solution is not only used for used glass collection, but also for paper and old clothing containers as well as many other applications. The innovation, which is freely available on the market, can also be used outside the circular economy. An option that several companies from many sectors are already making use of.
Three tips for the used glas collection
Christmas and New Year's Eve are the peak seasons for the collection of used glass. For all those who do not have an intelligent container close by, Arne Brosch has three tips for a relaxed collection of used glass:
Act with foresight. If households have already collected large contingents of used glass during Advent, these should ideally be handed in well in advance of Christmas.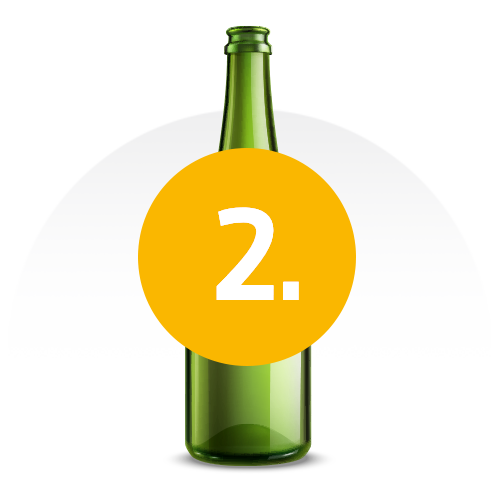 If possible, do not bring your used glass directly after the holidays. Although the containers are emptied more frequently at peak times, the high volume means that it takes time for the vehicles to reach all the locations.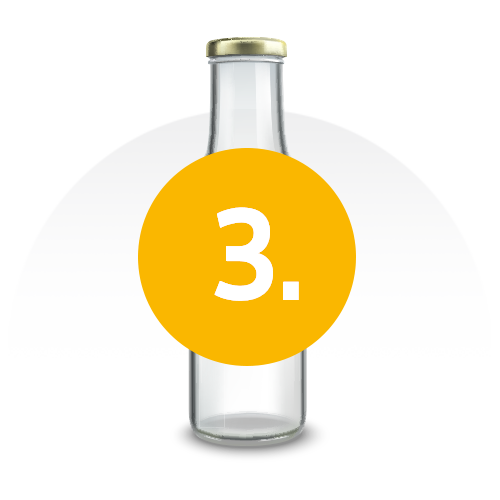 Never place glass on or next to the container when it is full. Bottles and broken glass are not only an ugly sight, but also a risk – especially for children and animals.
Image credits: image 1: REMONDIS; image 2: Shutterstock: Fotoeventis; image 3: REMONDIS; image 4: Freepik: macrovector; image 5: Freepik: rawpixel.com