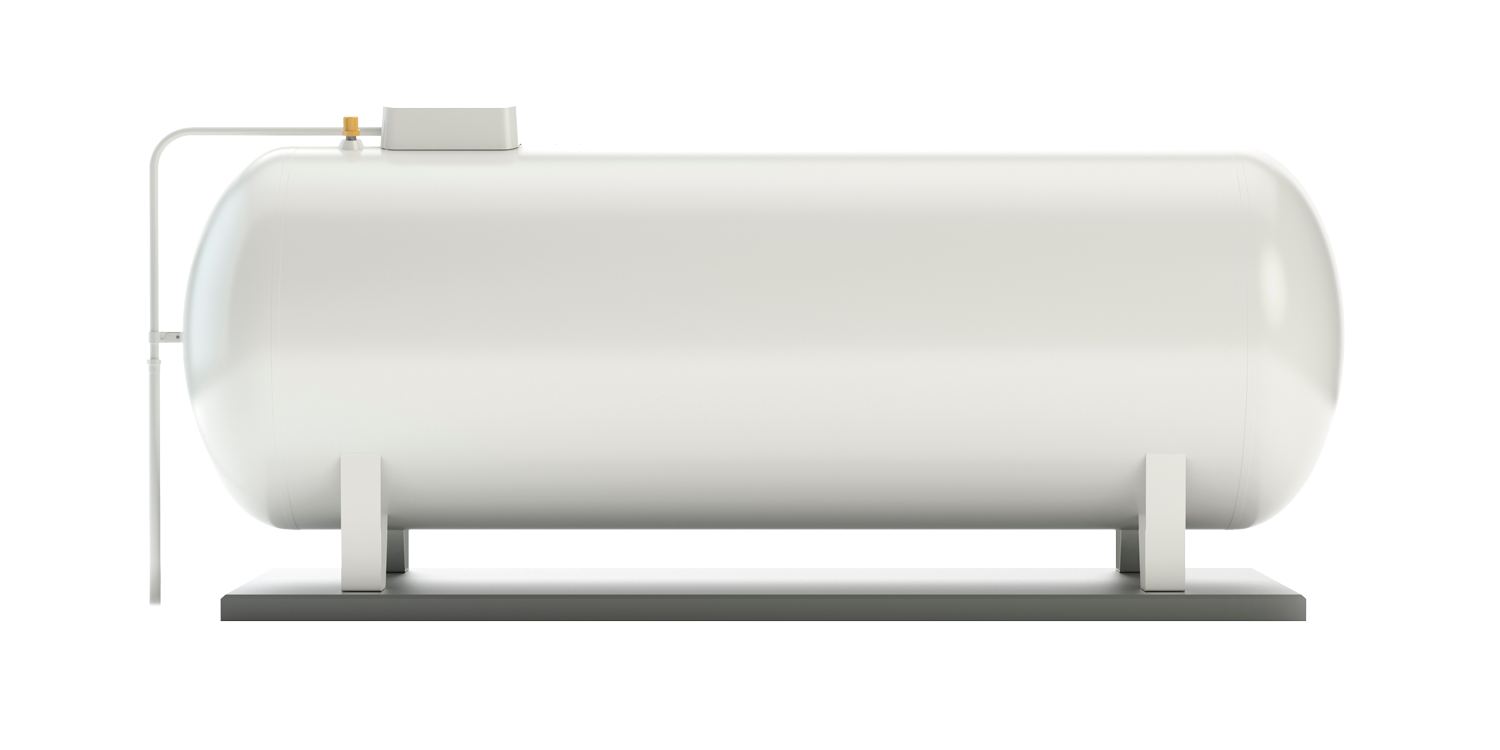 REMONDIS' branch in Erftstadt began using biogas-run refuse collection vehicles back in 2018. They are, therefore, using an environmentally friendly technology that – unlike their electric and hydrogen counterparts – can already be deployed on a grand scale here and now.
The team's first step back then was to put the six collection trucks through their paces – and they all passed with flying colours. Nowadays, REMONDIS has already started using a new, second generation of rear end loaders in the Rhine-Erft district that are able to travel greater distances. These particular vehicles are currently being deployed to empty bins in Pulheim and around Erftstadt.
"By using methane produced from organic waste, we took a huge step forward in our own sustainability efforts without having to develop a new form of technology to achieve this. We improved our carbon footprint and reduced nitrous gas and hydrocarbon emissions immediately – and fulfilled the wishes of our public sector partners."
Stephan Krings, Managing Director of REMONDIS Rhineland
Stephan Krings, Managing Director of REMONDIS Rhineland, explained why they opted for biogas when looking at the various alternative fuels that were available: "Choosing biogas meant that we were also choosing a technology that had already been tried and tested. Vehicles run on natural gas have been on the roads for decades now and this technology has been continuously further developed. By using sustainably produced methane, we were then able to take a huge step forward in our own sustainability efforts without having to develop a new form of technology.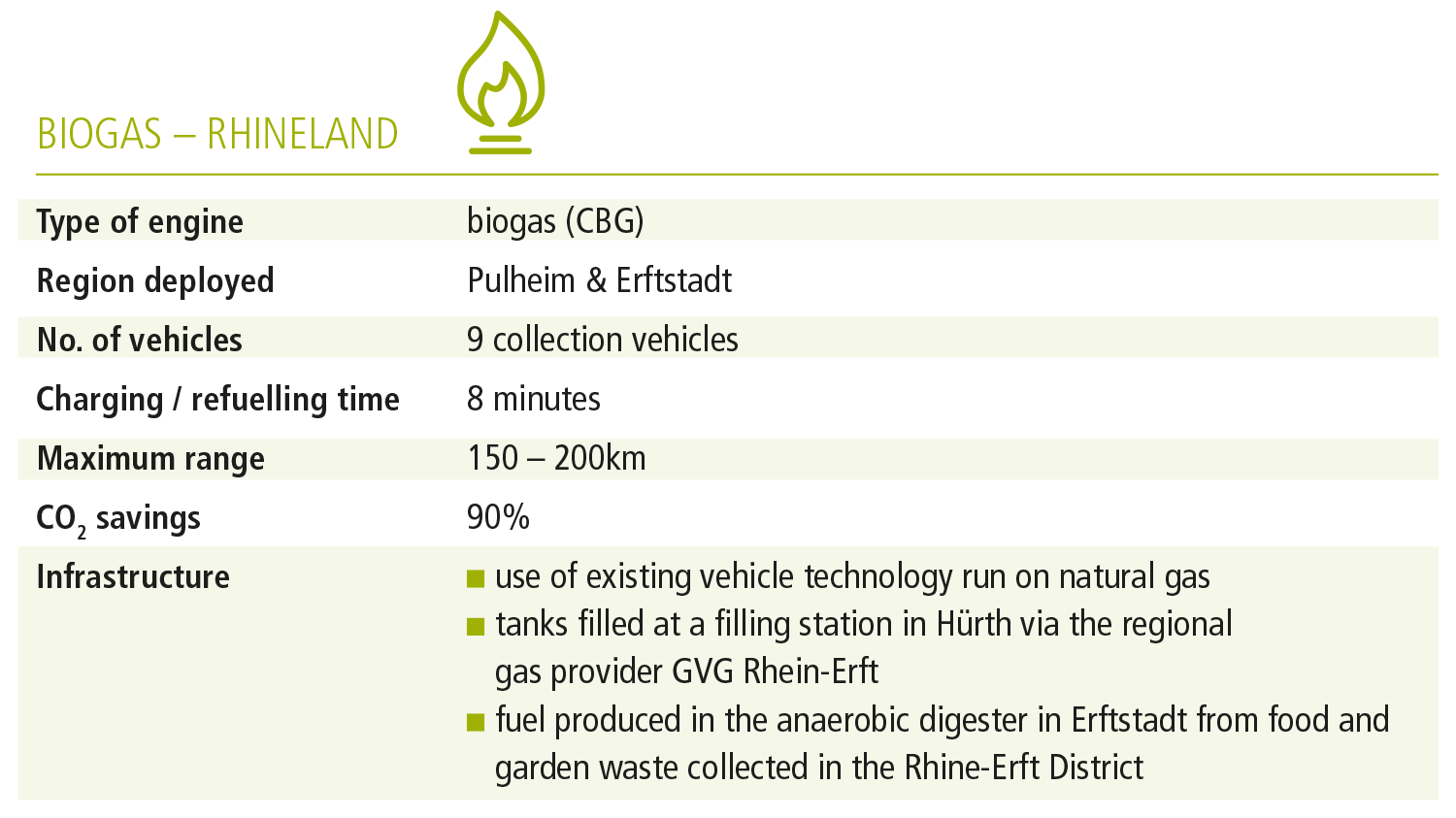 It is true that heavy-duty vehicles run on (bio)gas do not have the same range as comparable diesel trucks. This is not a problem here, though, as such long distances are generally not required for the company's everyday business. The trucks are refuelled at a filling station in Hürth. GVG Rhein-Erft, REMONDIS' project partner, has been running a showcase project here since the beginning of 2020. In 1995, GVG opened the first ever public natural gas filling station for cars in the German state of North Rhine-Westphalia at the same site. This regional gas provider has since expanded the filling station so that larger vehicles in the region can also fill up their tanks with biogas. What makes this so special: the vehicles transport their own fuel as the biogas is produced from the contents of the food and garden waste bins collected in the region. A local material stream has been fully closed – benefiting both the climate and the environment.

Employees are all in favour
The response from the drivers and refuse collection teams to the six biogas collection vehicles being trialled has also been positive. Not unexpectedly, there was quite a bit of scepticism to begin with when REMONDIS told them about their plans: To switch from the trusted diesel to a new type of fuel? The employees believed that the range of the trucks could prove to be a problem. In no time at all, however, it became clear that if the trips were planned sensibly it was possible to avoid additional, time-consuming fuel stops.
And these biogas vehicles offer other benefits that have turned the staff into true fans: not only are these trucks around five decibels quieter than their diesel counterparts, they also vibrate much less. And their air pollutant emissions are also considerably lower than those caused by diesel vehicles: they easily meet the Euro 6 standard for nitrous gases.
Image credits: image 1: Adobe Stock: Lrnd; image 2: Adobe Stock: Studio Harmony; image 3: Adobe Stock: Studio Harmony, Adobe Stock: ink drop, Adobe Stock: Sina Ettmer, Adobe Stock: martin33, Adobe Stock: Calado, Adobe Stock: Composer, Adobe Stock: mitifoto