Mining still continues to affect the environment today. Which is why water supplies in mining regions have to be carefully monitored and regulated both during and after the decommissioning of mines. As is the case in the Lausitz's brown coal mining areas. Previous mining activities have led to groundwater levels rising in this region and this water, which contains high levels of iron, is getting into the rivers. For example, into the Spree and Kleine Spree rivers. Responsible for all mine remediation work, Lausitzer und Mitteldeutsche Bergbau-Verwaltungsgesellschaft (LMBV) has undertaken a number of measures to improve the situation.
Removing the iron from the water
Three modular water treatment facilities located in Burgneudorf, Neustadt and Ruhlmühle (east Saxony) are at the heart of this clean-up process. These facilities remove a substantial amount of the iron from the groundwater before it flows into the rivers. While most of the water contains iron hydroxide when it enters the treatment facilities, almost all traces of it have gone by the time the water treatment process has been completed and the water is discharged into the rivers. Large, stationary plants are not required to treat the groundwater. Instead, small-scale units are being deployed that contain reaction, flocculation and sedimentation containers as well as a sludge thickener. It is certainly true that these space-saving types of technology are more difficult to service and clean. However, this is more than compensated for by their flexibility as their modular structure means they can be extended in no time at all whenever this may be required.
Contract following a Europe-wide tender
Wasserverband Lausitz Betriebsführungs GmbH (WAL- Betrieb) will be in charge of operating, servicing and repairing these three container-supported water treatment facilities from 2021 onwards. The company, a subsidiary of EURAWASSER GmbH & Co. KG, is the leading water management provider in the Lausitz region and recently won a Europe-wide tender to remove the iron from the water entering the rivers. It has been collaborating with LMBV for many years: one of their first cooperation projects involved WAL-Betrieb helping LMBV to regulate groundwater levels.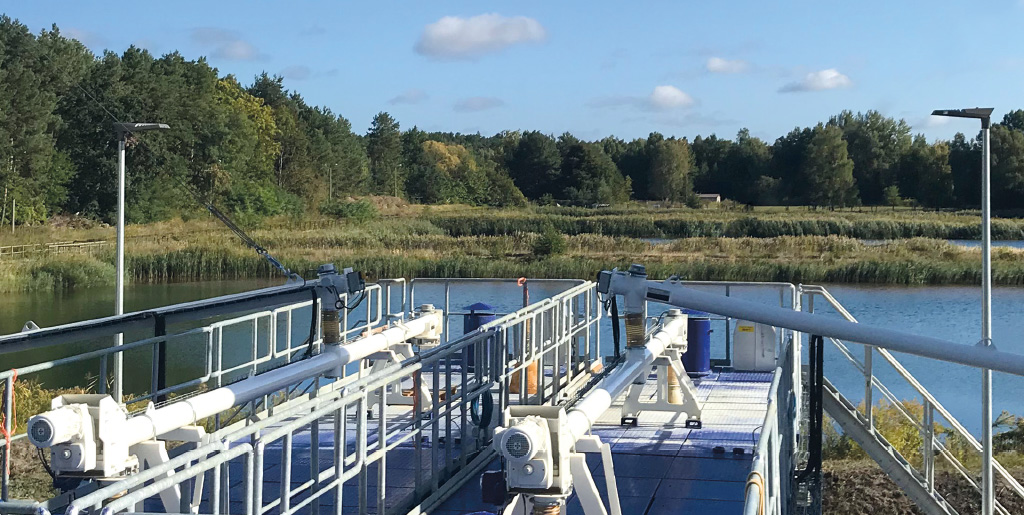 Image credits: image 1–2: © REMONDIS