The linear economy is a thing of the past
For many years now, REMONDIS and other companies operating in the circular economy have been calling for there to be a move away from the traditional linear economies towards genuine circularity – for both products and raw materials. Very little has changed during this time. For too long, outdated production standards, analogue processes, composite materials and comforts we have grown too fond of have been part of our supposed modern life. The warnings that this behaviour was having an increasingly negative impact on the environment and climate and putting the economic foundations of future generations at risk were being listened to but rarely did these warnings lead to a true change of direction. Until now that is. Germany will have a new Government at the end of the year – a coalition between the Social Democrats, Greens and Liberal Democrats. For the first time ever, their coalition agreement contains practically all of the circular economy's key demands.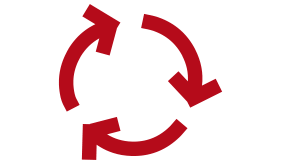 The text agreed to by all three parties contains the following passages:
"We shall support the circular economy as an effective means to curb climate change and protect resources, as an opportunity for sustainable economic growth and jobs. It is our aim to reduce the consumption of virgin raw materials and to close material life cycles. To achieve this, we shall adapt the existing legislative framework, define unambiguous targets and review waste management laws.
We shall unite the existing raw material policies into one "National Circular Economy strategy". Using this as our basis, we shall then campaign for there to be uniform standards across the EU. Ambitious and uniform product requirements must be set for the whole of Europe in dialogue with manufacturers. Products must be durable, reusable, recyclable and, preferably, repairable.
We shall strengthen the extended producer responsibility at European level. We shall introduce digital product passports, support companies to implement this and observe the principle of data minimisation. We shall increase the avoidance of waste by having statutory targets and environmentally beneficial take-back and deposit return schemes for single use and multiple use products as well as by having industry agreements. In so doing, we shall support innovative, sustainable ideas such as shared use.
The announcements are ambitious. They will take years to implement. There is, though, no alternative.
We shall establish an incentive scheme so that certain electronic devices and dangerous lithium-ion batteries are disposed of in an environmentally sound way and handed over to the circular economy. We shall reduce the destruction of returned goods. Using a statutory fund model, we shall reward resource-friendly and recycling-friendly packaging design and the use of recyclates. We shall introduce a recycling label. New high quality material life cycles shall be created by speeding up the development of recyclate quality standards. Quality-assured waste products are to be removed from waste law and be given product status. We shall set higher recycling rates and a product-specific minimum content requirement for recyclates and secondary raw materials at European level.
We shall include chemical recycling as a recycling option in the Packaging Law. We shall campaign for a Europe-wide ban on municipal waste being sent to landfill. Together with the states, we shall take decisive action against illegal waste exports. Waste should only be exported to accredited recycling facilities and this should be enshrined in European legislation. We want a level playing field for plastic recyclates."
"For the most part, the traffic light coalition agreement contains all the demands that we, as the recycling sector, had passed on to the negotiators."
Herwart Wilms, REMONDIS Managing Director
The recycling label, championed by REMONDIS, is on its way
If all of these plans could be implemented in the coming years, then the innovation drive would be enormous – comparable perhaps only with the introduction of the TaSi landfill ban in Germany in 2005. Since coming into force, this law has – to date – led to a reduction in carbon emissions of almost half a billion tonnes.
The aim must be to drive forward the optimisation of the circular economy in Europe as well – as is set out in the Green Deal.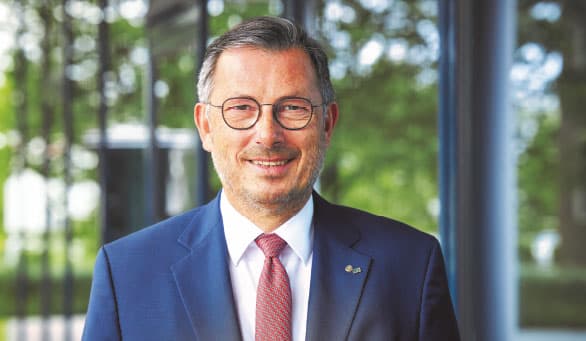 Herwart Wilms, REMONDIS Managing Director
Similar to this, the coalition partners are determined to push for a Europe-wide landfill ban. The new Government is also committed to introducing a product-specific minimum content requirement for recyclates, so-called minimum content mandates, and further increasing recycling rates. And it is even intending to introduce the recycling label. This label was first championed by REMONDIS and informs consumers about how much of the product they want to buy is made up of recycled raw materials and how much of the product can be recycled when it reaches the end of its useful life.
Just this August, REMONDIS managing director Herwart Wilms wrote a letter to Robert Habeck criticising the Green Party's Climate Action Emergency Plan. The circular economy was not mentioned at all even though there were ambitious plans in the Green Party's election manifesto about this. Prior to this, many constructive discussions had been held with representatives from all parliamentary groups about the link between the circular economy and climate action. Which is why Herwart Wilms was all the more delighted with the announcements made regarding recycling: "For the most part, the traffic light coalition agreement contains all the demands that we, as the recycling sector, had passed on to the negotiators."
The period of doing nothing has come to an end. A period of change is about to begin.
Image credits: image 1: Adobe Stock: Norbert; image 2: © REMONDIS