Be honest: If you had to list particularly vital resources off the top of your head, would phosphorus be among them?
Many people would probably still answer this question with no. Last year, REMONDIS created the TetraPhos® AR app in cooperation with Vulkan Verlag, partly to counteract this and raise awareness. The aim of the AR app is to bring the TetraPhos® process closer and to experience the world of phosphorus recycling at first hand.
This virtual experience is based on a phosphorus recovery facility operated using REMONDIS' TetraPhos® process. By scanning the image with the help of the AR app, phosphorus recycling can become a three-dimensional, visual and vivid experience. A whole variety of details are given, which people can dip into and out of as they please.
Further information on the app can be found here.
So the idea became an interactive tool and the app even won an award: On 31 May 2022, the award ceremony "Fachmedium des Jahres"(in English: "Business Media of the Year") took place during the Kongress der Deutschen Fachpresse (in English: Congress of the German Business Media) in the Palais der Kulturbrauerei in Berlin. With this award, the German press annually honours the best business media in the country in a total of eight categories.
The award winners reflected the innovative spectrum of the industry.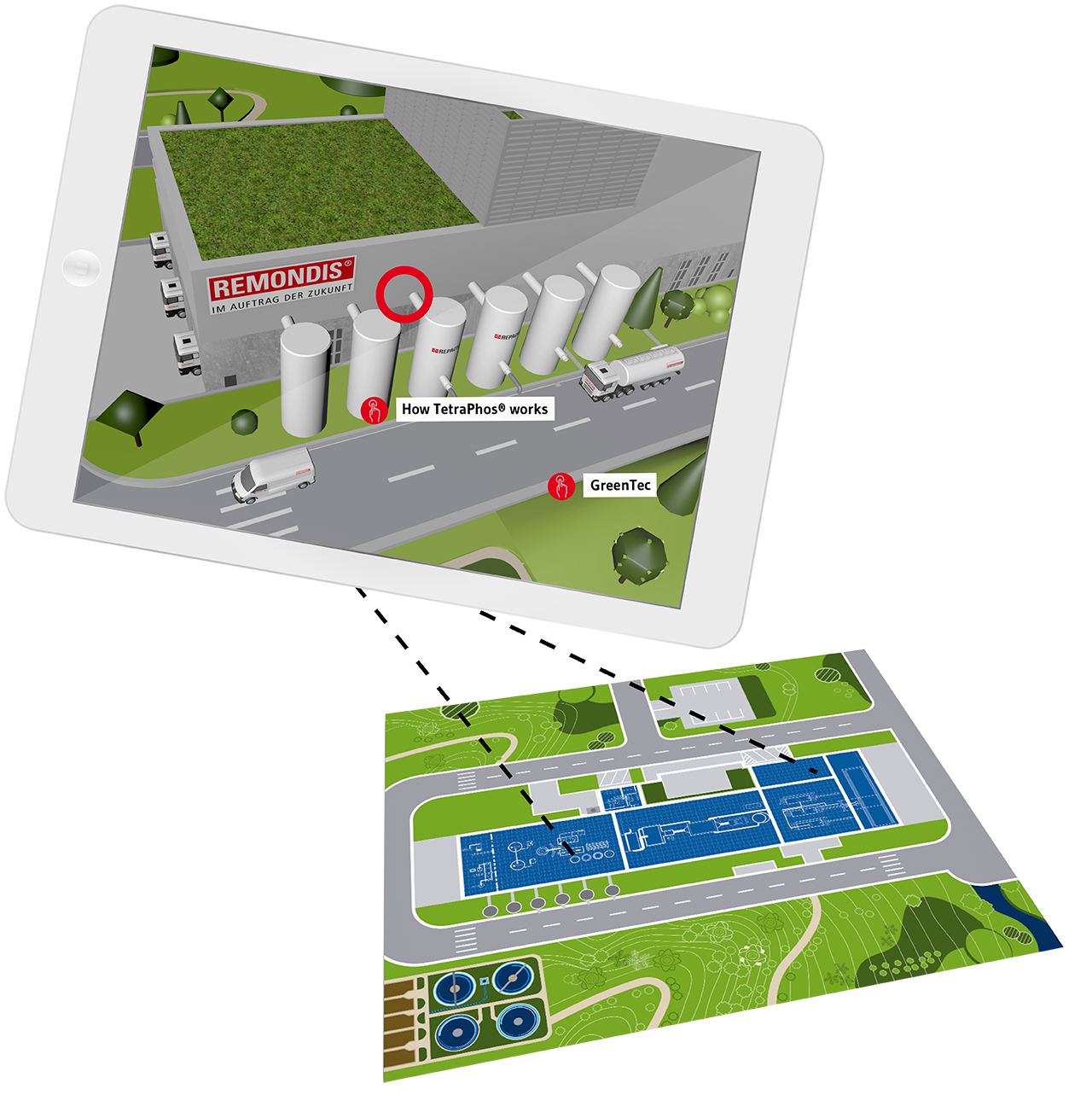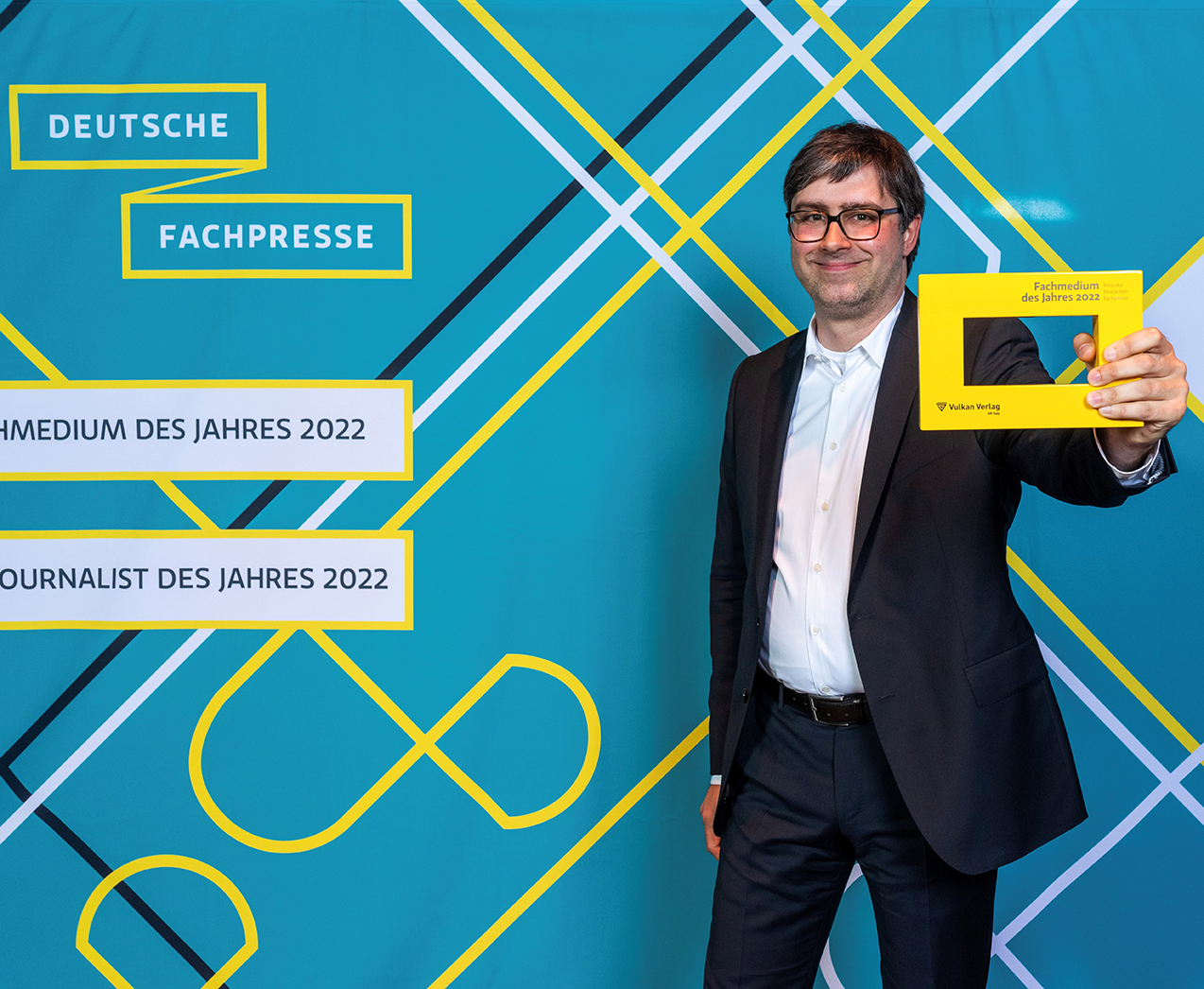 Awarding ceremony in Berlin
In the case of the TetraPhos® AR app, the jury was particularly impressed by the fact that "with a wealth of ideas and technological know-how, an adequate solution for the customer's communication challenges was found off the beaten track".
These words earned the AR app the award in the category "Best Corporate Media Product". The Vulkan Verlag team proudly accepted the award in Berlin.
Picture left: Jan-Magnus Kook, Head of Content Marketing & Corporate Media, Vulkan-Verlag GmbH, accepted the award in Berlin
"We are very happy about the award for the TetraPhos® AR app. It is the result of teamwork, our creative approach and the focus on our specialist topics."
Jan-Magnus Kook, Head of Content Marketing & Corporate Media, Vulkan-Verlag GmbH
Image credits: image 1, 3: © Ole Bader; image 2: © REMONDIS