Since January 2022, DGAW board member Dr.-Ing. Julia Hobohm and EUWID editor-in-chief Tom Wilfer have been speaking once a month in the industry podcast TrashTalk (in German) about all topics relating to the recycling industry. In a large IFAT special, they invited top-class guests during the five days of the trade fair to talk about current developments in the industry and the highlights of the trade fair. Whether Federal Environment Minister Steffi Lemke, BDE President Peter Kurth or Messe München Managing Director Stefan Rummel – they all found their way to the microphone in Munich.

Herwart Wilms, Managing Director of REMONDIS, also visited TrashTalk during IFAT. A conversation worth hearing about the development of our industry since the last IFAT four years ago and also about how we need to think about this leading world trade fair even bigger and more sustainably in the future.
First, the three talked about the highlights at IFAT. Finally meeting the industry again, shaking hands and having good and valuable conversations with customers, partners and interested parties. This was more than necessary after a four-year break – caused by the Corona pandemic – so that everyone was happy to finally be able to experience IFAT in Munich again.
In the podcast, Herwart Wilms revealed his personal highlights of the fair, which evening events he was particularly looking forward to and how the fair has changed compared to last time.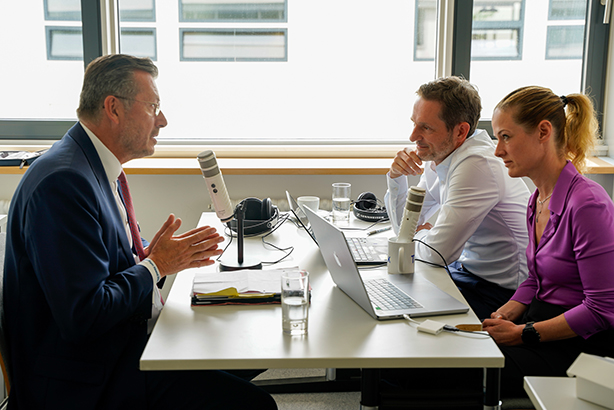 Herwart Wilms, Managing Director REMONDIS (left), talking to DGAW board member Dr.-Ing. Julia Hobohm und EUWID editor-in-chief Tom Wilfer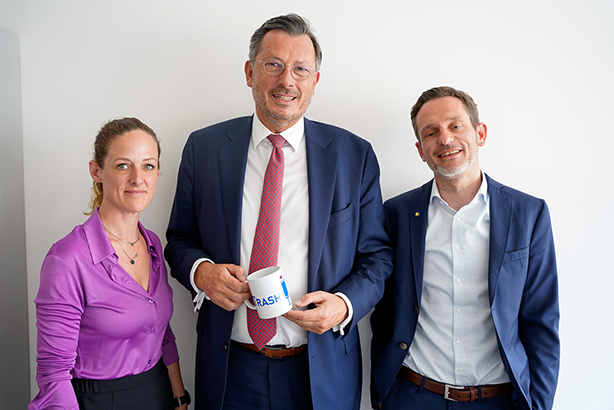 An exciting conversation about IFAT highlights and challenges of the industry
Whatever people put together should be able to be taken apart again
But current developments were also discussed intensively. 10 years after the entry into force of the recycling law, Herwart Wilms attested the recycling sector a new value in the public perception. The safeguarding of resources is now being discussed with a new understanding – thinking in cycles. The circular economy does not begin with waste, but with the product. Whatever people put together into a product, should be able to be taken apart again.
So anyone who wants to learn more about this new understanding, "Design for Recycling", the introduction of a recycling label or pioneering cooperations in packaging recycling – such as with Werner & Mertz – should definitely listen to the podcast with Herwart Wilms.
Thank you for the invitation to TrashTalk!
Image credits: image 1-3: © REMONDIS