Modernised biogas filling station
Following the official opening of the modernised biogas filling station owned by the energy provider GVG in Hürth, REMONDIS is now looking to increase the number of its vehicles run on carbon-neutral biomethane in the Rhein-Erft District – and across the whole of the Rhineland region – in the future.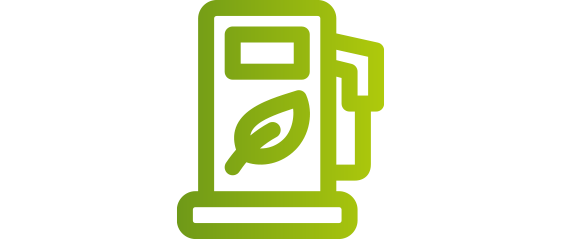 Tests confirm: suitable for everyday use
GVG opened the first ever natural gas filling station for cars for public use in the German state of North Rhine-Westphalia (NRW) back in 1995. This regional gas provider has now retrofitted this filling station so that larger vehicles in the region can also fill up their tanks with biogas. Working closely with REMONDIS, GVG Rhein-Erft has spent the last 18 months implementing and optimising this showcase project. A total of six refuse collection vehicles were used to test this green fuel to see how suitable it is for everyday use, how far they could travel on a full tank and how much time was needed to actually fill the vehicles. "This phase has now been completed and we're ready to convert all our short-haul routes to carbon-neutral biomethane – from waste collection to heavy transport," Werner Abromeit, managing director of GVG Rhein-Erft, announced during the opening.
130 cars or 20 lorries a day – green light from the politicians
Following the conversion work, the natural gas filling station now has two compressors (which compress the gas from the gas network), two storage tanks (each able to hold 6,000 litres) and two fuel pumps that can be used by both cars and lorries. Up to 130 cars or 20 trucks can fill up their tanks here every day. During the official opening ceremony, Klaus Voussem, traffic spokesperson for the CDU party in NRW's state parliament, praised this new development saying: "Using gas-run vehicles sends a strong signal as it demonstrates how we can remain mobile and still combat climate change. Gas-run buses and lorries are no longer dreams of the future – they are here on our streets and are part of our everyday lives," he stressed, saying he hoped that this project would be copied across the country.
Walking the talk
"We have to take action now to curb climate change. We can't keep waiting for alternative fuels – such as e-mobility – to become suitable for our sector," said Reinhard Hohenstein, managing director of REMONDIS Rhineland. "If you nail the strapline 'Working for the future' to your mast, then it is your duty to drive forward measures to protect the environment and curb climate change – and to see how carbon emissions can be cut as quickly as possible," Hohenstein continued. What better way to do this then than to use the biomethane produced from recycling organic waste as a fuel for the company's own vehicles? Reinhard Hohenstein was very pleased with how quickly the trials were carried out and is determined to use biomethane in the Rhineland from now on: REMONDIS is planning to have a further 60 such trucks on the roads by 2021 and further trials are already being performed in two major cities, namely Cologne and Düsseldorf.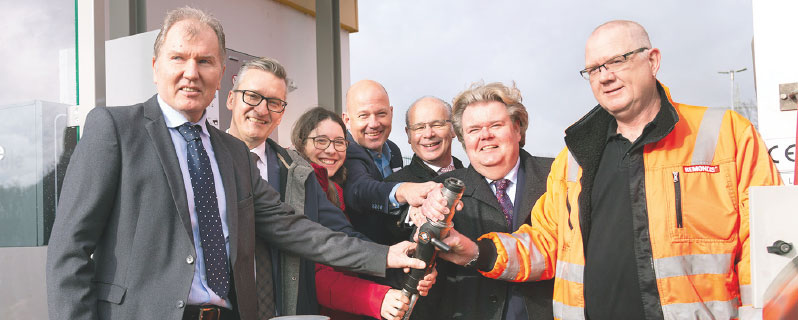 Together with representatives from politics, REMONDIS and GVG put the new filling station into operation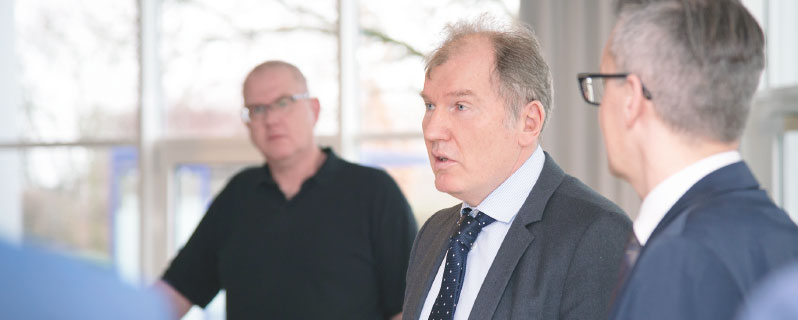 Reinhard Hohenstein, Geschäftsführer REMONDIS Rheinland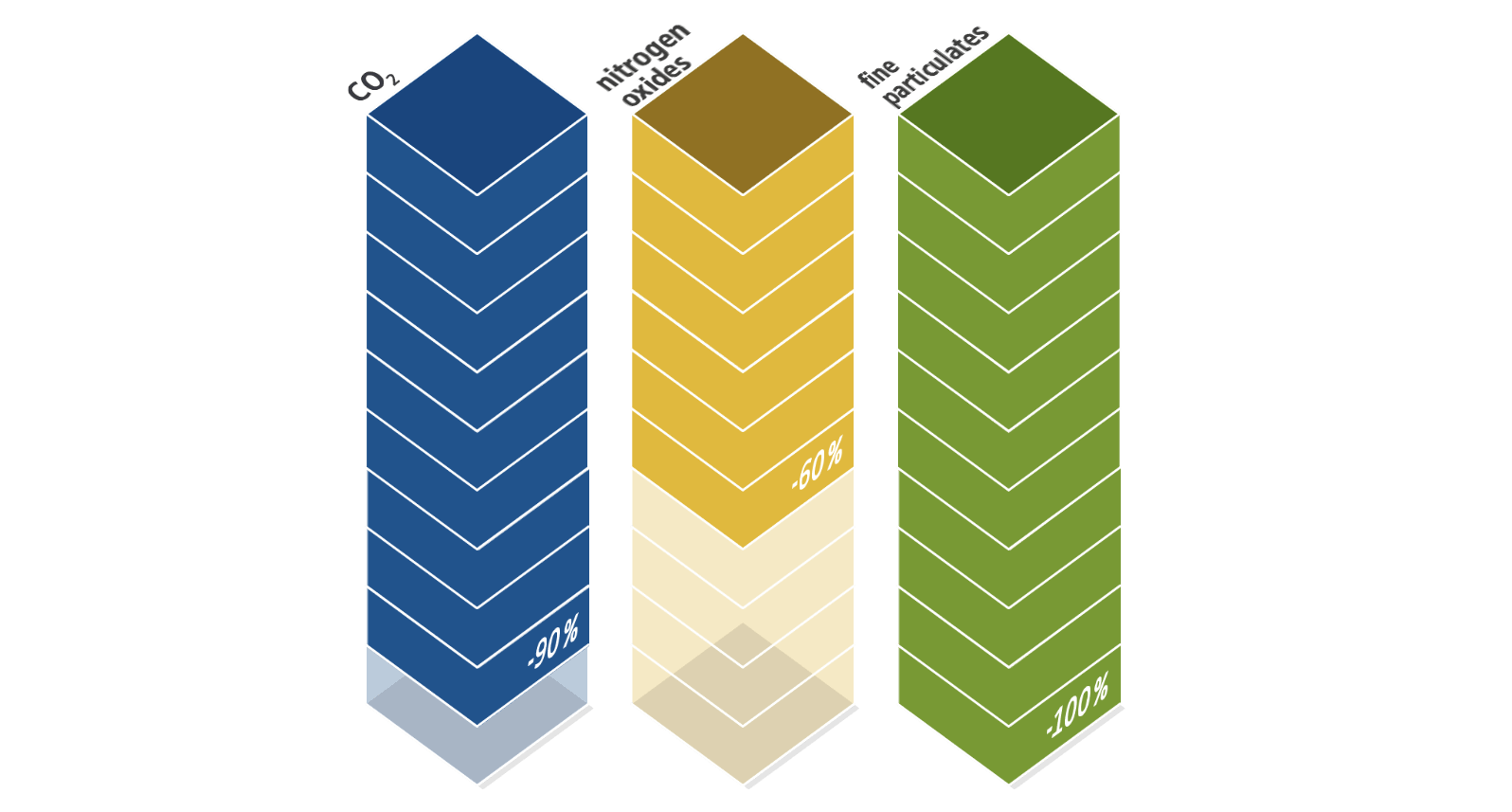 Biomethane has proven to be a great alternative fuel for trucks as it produces 90% fewer carbon emissions and 60% fewer nitrogen oxides compared to diesel-run vehicles. What's more, biomethane vehicles are up to 5 decibels quieter than conventional waste collection trucks. The last point is not only good for the local residents but also means improved working conditions for the drivers.
Image credits: image 1–3: © REMONDIS