Hydrogen is already an important primary substance and source of fuel. German industry alone uses around 1.7 million tonnes of this chemical element every year. And this is just the beginning. If the country is to succeed in sustainably switching from fossil fuels to renewables, then much larger volumes of this gas will be needed in the future – ideally green hydrogen produced using renewable energy.
A power-to-liquid plant in Werlte, a town in the German region of Emsland, recently joined the list of initiatives promoting the use of climate-friendly hydrogen. Developed and operated by the Berlin-based firm FairFuel gGmbH, the plant is connected to a biogas plant so it can use the CO2 generated by the biological decomposition process. The green hydrogen is produced from electricity and water using electrolysis. Hydrocarbons are then synthesised using the CO2 extracted from the hydrogen and the biogas plant's exhaust air. These hydrocarbons can then be supplied as a primary product for making climate-neutral fuels such as e-kerosene.
Hydrogen pipes must be installed so that the purity of the gas cannot be impacted in any way – work that demands the highest levels of precision and execution
Being an experienced industrial service provider, XERVON Instandhaltung, the Group's maintenance specialists, was called in to install the main components of the power-to-liquid plant as well as to perform the whole of the piping work, including all related isometric projections and fasten-ing concepts. A task that needs specialist know-how as there are some very specific requirements in place for pipes that are used to transport hydrogen. The stainless steel pipes needed for the power-to-liquid plant were prefabricated in the company's own workshops before being installed on site – a task which also involved XERVON's scaffolding and insulation specialists. Thanks to this collaboration between the Group companies, the work was able to be performed more efficiently and a considerable amount of time was saved.
Carrying out the main work, XERVON Instandhaltung's close collaboration with all those involved in the project was a major factor in ensuring the plant was up and running for its trial runs and able to start production according to schedule. Solarbelt FairFuel has declared the quality delivered by XERVON to be binding for the plants it has planned for the future and will be turning to XERVON for support for these projects as well.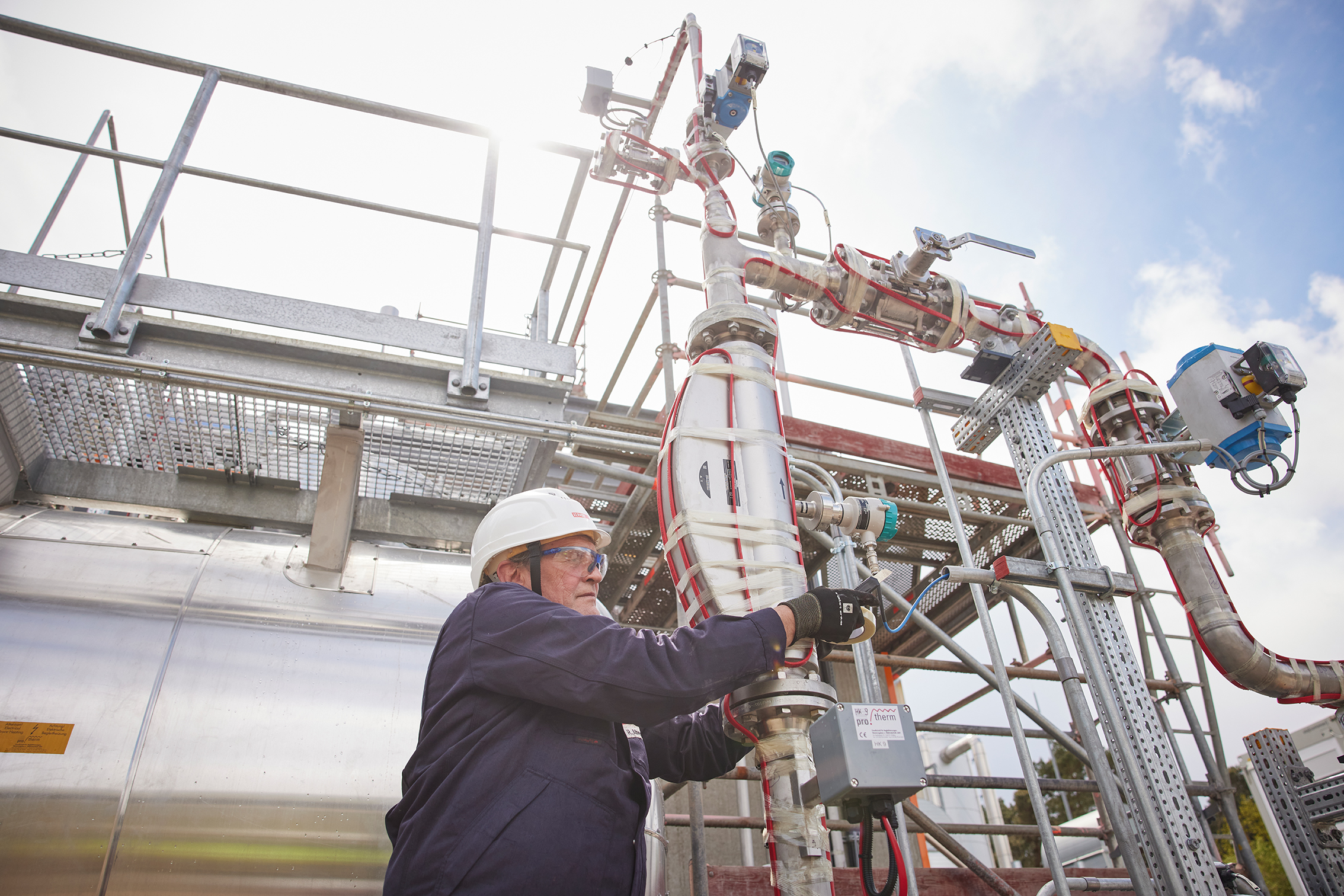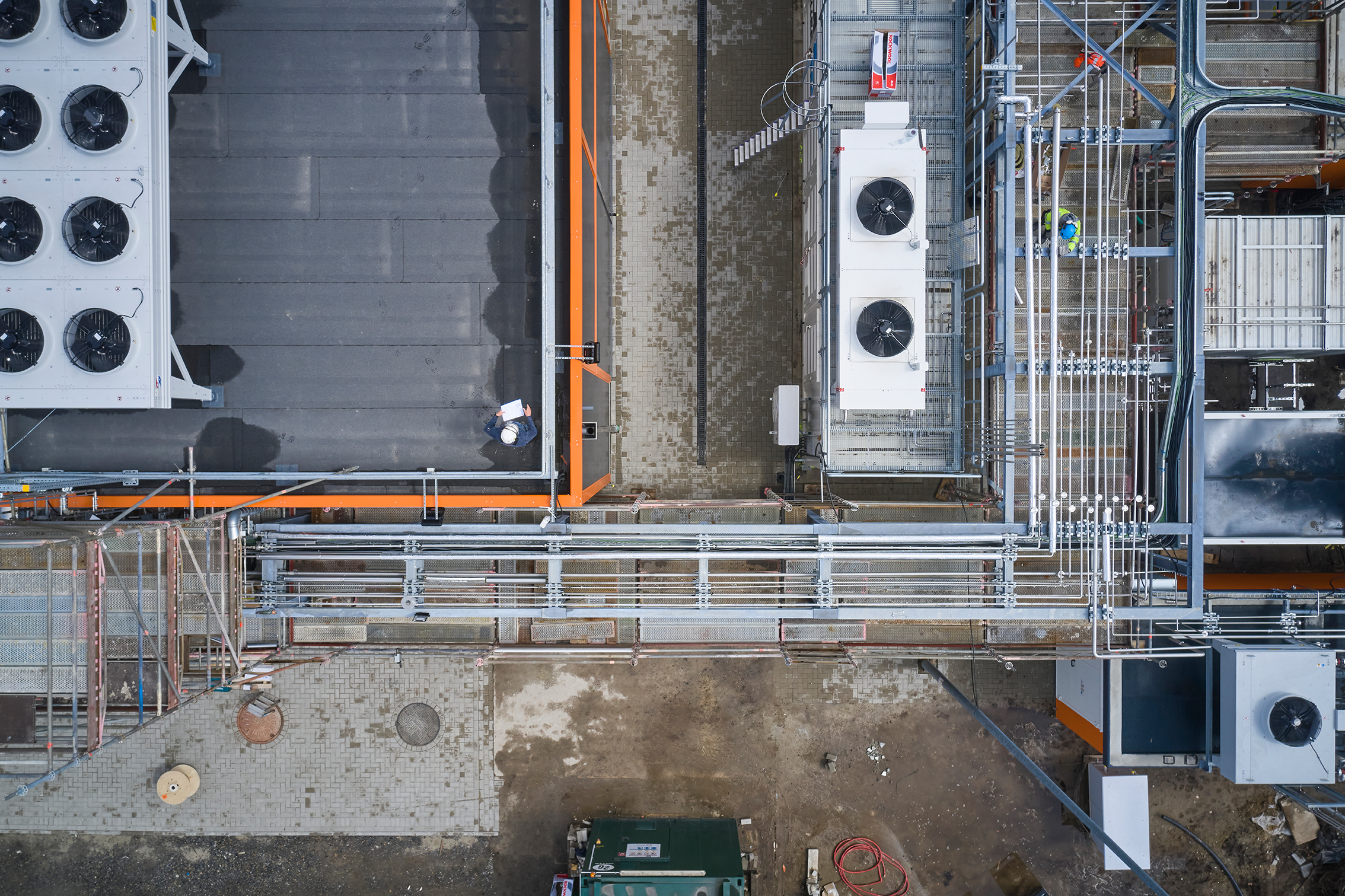 XERVON helped its client to build its power-to-liquid plant by providing support…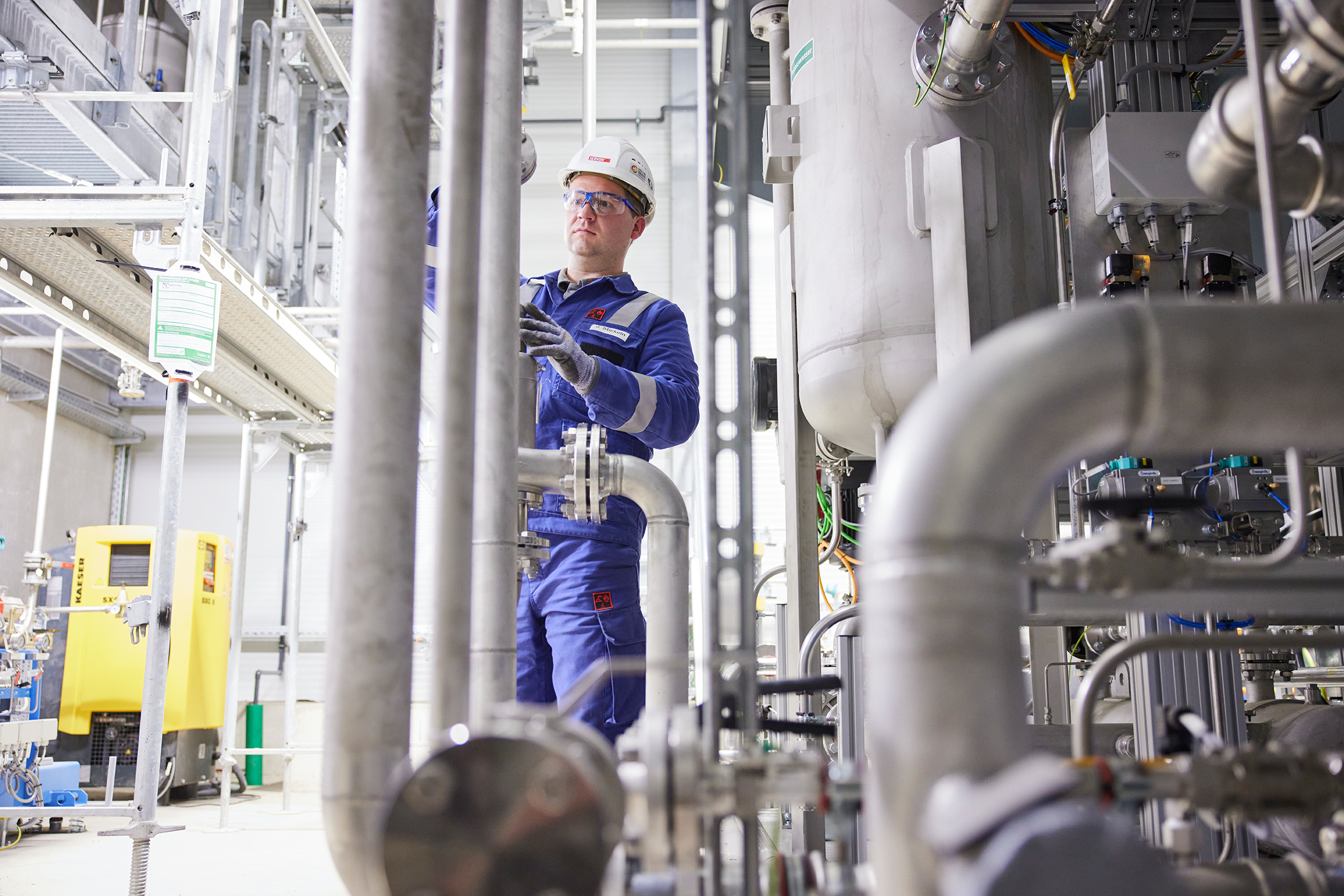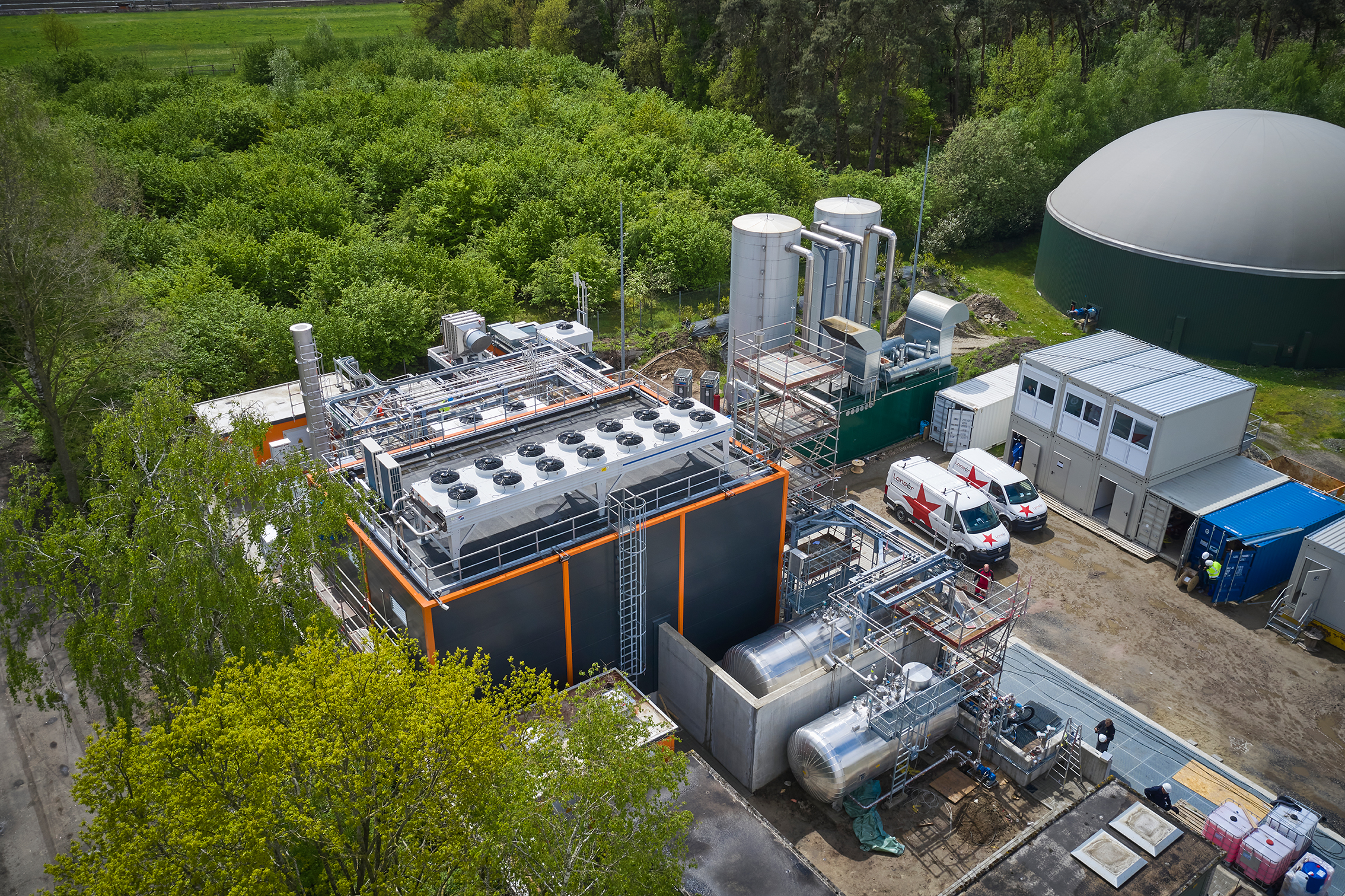 …in the areas of installation and piping work
Image credits: image 1: © XERVON