At the beginning of August, a delegation from the Department of Agriculture, Environment and Rural Affairs (DAERA) of Northern Ireland visited REMONDIS Recycling in Essen, Germany. Background to this visit is the planned introduction of a deposit system on disposable drinks packaging in the United Kingdom. REMONDIS Recycling, which specialises in packaging recycling and deposit return systems, offers all services along the entire value-added chain of a deposit system under the brand name RE DEPOSIT, i.e. reverse vending machines, collection, the operation of counting centres, deposit accounting as well as the recycling of bottles and cans.
Deposit system with highest recycling rates
Since the introduction of the German deposit system in 2004-2006, REMONDIS has contributed to its success with numerous services: The German deposit system achieves the highest recycling rates in the world. The interest was correspondingly high when Carsten Schleeberger, Managing Director of REMONDIS Plastics Recycling UK, explained the cornerstones of a successful deposit system and the processes at the Rhine-Ruhr disposable deposit counting centre.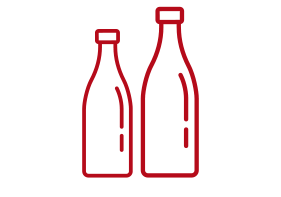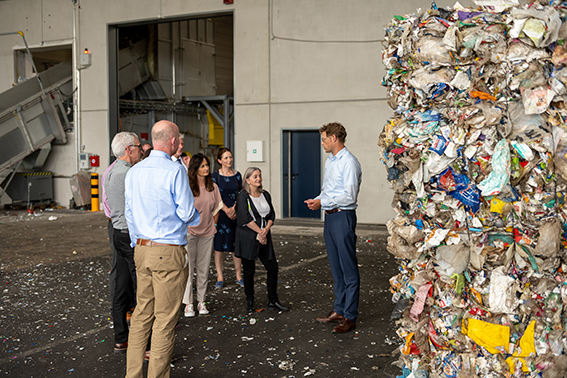 Europe's largest industrial recycling centre
After that, Carsten Schleeberger and REMONDIS press spokesman Michael Schneider welcomed the delegation to Europe's largest centre for industrial recycling: the Lippe Plant in Lünen, with its wide range of processing innovations, is considered to be a prime example of successful recycling and makes an immense contribution to climate protection every day. Here, the guests were able to gain an overview of the numerous activities of the REMONDIS Group and, among other things, visit the plastics recycling plant.
A great discussion between Germany and Northern Ireland and about how circular economy can be further promoted in the UK. Thank you very much for your visit and your interest!
Image credits: © REMONDIS