The danger posed by used lithium-ion batteries and rechargeable batteries is often underestimated. Reports about burning e-scooters, PCs, smartphones, e-bikes or e-cigarettes and also about burning cars with electric drives are ubiquitous. Billions of battery-powered devices are in use worldwide, and more are being added every day.
Lithium-ion batteries became popular years ago – and are used for many devices since then. This development evokes considerable dangers: Lithium reacts and burns quickly. Batteries and rechargeable batteries with lithium are sensitive to impact, falling or heat. If handled incorrectly, they quickly ignite themselves.
If electrical appliances are collected in e-waste together with their lithium-ion batteries, things get particularly dicey. Lithium fires endanger recycling plants and the all-important recovery of valuable raw materials, especially lithium, zinc and cobalt. That is why it is necessary to dispose of batteries separately.
Safe transport for fire-hazardous batteries

A team at REMONDIS Industrie Service has developed RETRON around eight years ago to ensure that the disposal is done safely and that transport to recycling is also safe. The system, which has different container sizes, is adapted to different battery and accumulator sizes and has been further optimised and expanded over the past few years to cope with the significant increase in the number of customers.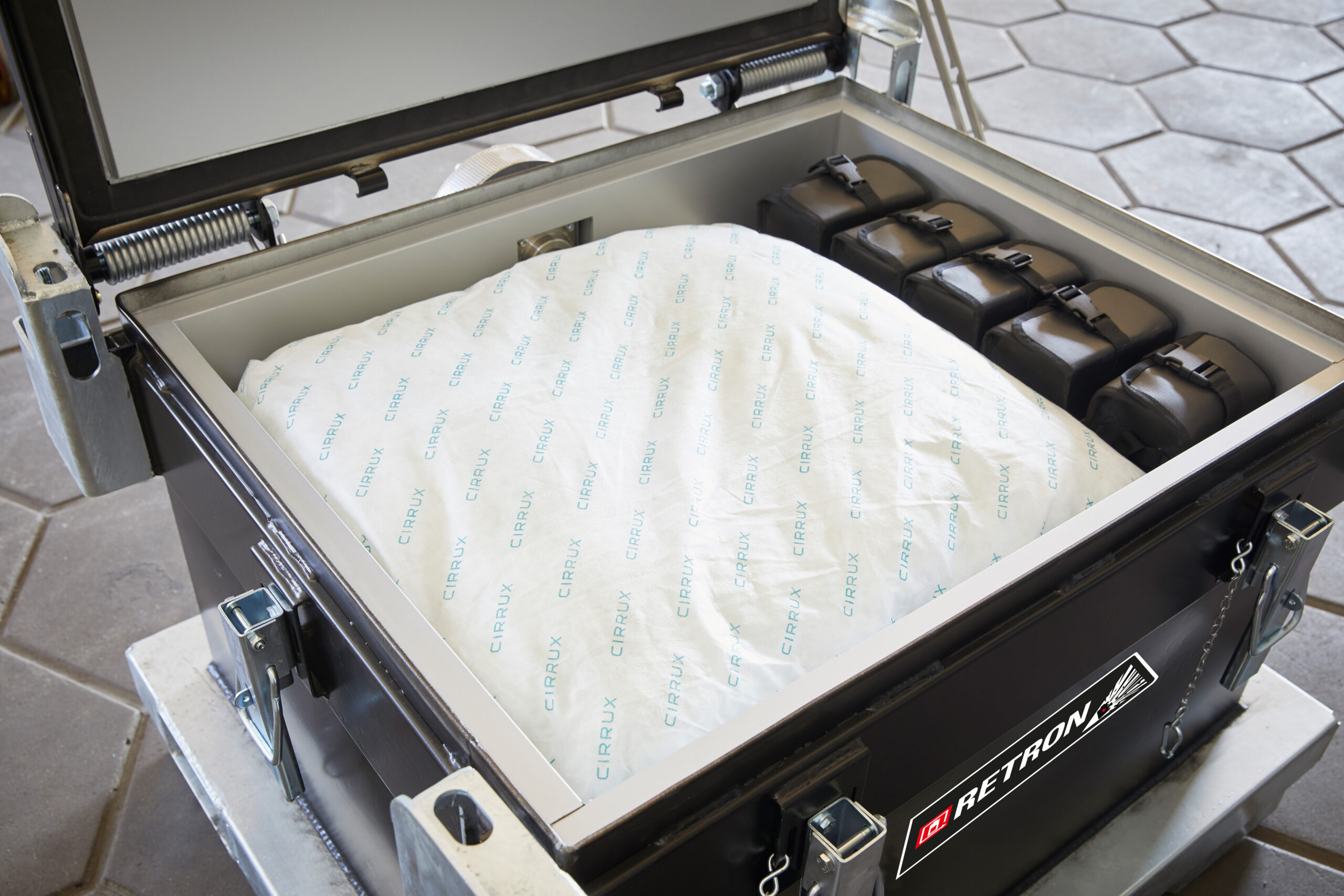 RETRON container including heat protection pads
Today, the hot-dip galvanised containers are UN-certified and can withstand an outside temperature of below 100 degrees Celsius for three days with an inside temperature of 1,000 degrees. So if there is a fire inside, the container remains stable and safe.
Handling is very easy for RETRON customers from industry, commerce and municipalities: Unlike competitors, RETRON can do without inert bulk materials in the containers by using special heat protection pads. This saves resources, transport and costs.
In addition, the RETRON team naturally provides full service: training, advice, individual solutions and – of course – transport according to ADR guidelines* as well as professional recycling.
(*) European Agreement concerning the International Carriage of Dangerous Goods by Road: Accord européen relatif au transport international des marchandises Dangereuses par Route
Legally independent from January 2023: RETRON GmbH
RETRON has been operating under its own legal umbrella since 1 January 2023. Robert Sonnenschein, Managing Director of RETRON GmbH, sees the advantages: "With the step into legal independence, we are also taking our steady growth into account. Our solutions are very well received on the market, demand is increasing and we are offering new services for new target groups. This is how it can continue."
Because RETRON GmbH is actually growing: Before the end of 2023, it will also offer private customers a secure solution for batteries in their own homes: the RETRON BOX. There are also plans for a completely new battery recycling plant. But more about that later in this blog.
Further information: www.retron.world/en and www.retronbox.de/en
"Our solutions are very well received on the market, demand is increasing and we are offering new services for new target groups. This is how it can continue."
Robert Sonnenschein, Managing Director of RETRON GmbH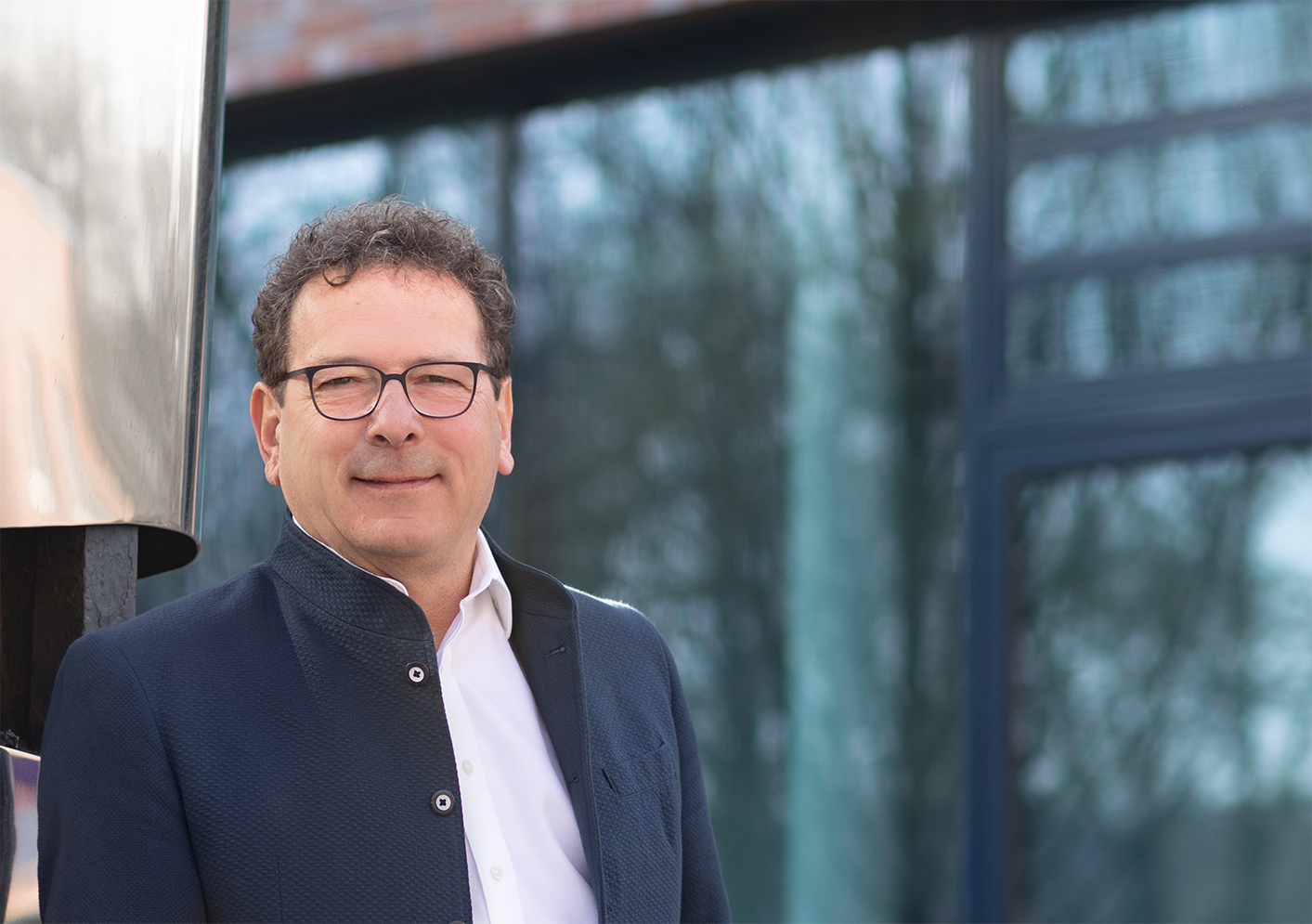 Image credits: image 1: iStock: 520234424; image 2-4: © REMONDIS