There is often very little space available on the ground to set up scaffolding at industrial plants as the different facilities are mostly located right next to each another. What's more, the work frequently has to be performed in confined spaces that can generally only be reached via large-scale scaffolds. The perfect solution here would be to use scaffolding that does not touch the ground and that must only be erected around the areas that actually need to be worked on. Such structures are indeed possible – as was shown by BUCHEN and XERVON recently during a pioneering project in the German town of Beckum.
A system was required here that would enable the operatives to climb up a raw meal silo at Holcim cement works in Beckum-Kollenbach so that they could carry out renovation work approximately 60 metres above the ground. The problem: there was very little space available on the ground and the structure of the silo made it impossible to set up a rope access platform at the top. To master this challenge, BUCHEN and XERVON united the best of two worlds: together, they developed a solution that combined the skills of rope access technology with those of the bespoke scaffold division.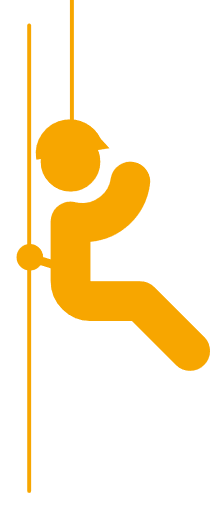 BUCHEN's industrial climbers used their rope access technology to place scaffold brackets on the silo in the exact places where the renovation work had to be carried out. Collaborating with XERVON's scaffolding experts, scaffold boards were then attached to the brackets and the scaffolding secured. Together, the team of industrial climbers and scaffolders installed a rack and pinion hoist to transport the operatives and material to the work area. This narrow lift was the only element that was in contact with the ground as it was set up on top of a container located next to the silo. Scaffolding was also placed inside the container to strengthen it.
The result of this collaboration was a scaffold that was perfect for the work that needed to be carried out and that offered some tangible benefits. This unusual structure meant that Holcim not only saved time and money but could also continue using the area around the building site. BUCHEN and XERVON most certainly believe that this project in Beckum is a blueprint for the future. At the end of the day, this successful mixture of rope access technology and scaffolding is not only useful for cement works. Indeed, such cross-divisional scaffolding projects have become a fixed part of the company's portfolio so that other industrial customers facing a similar situation will also be able to benefit from this service.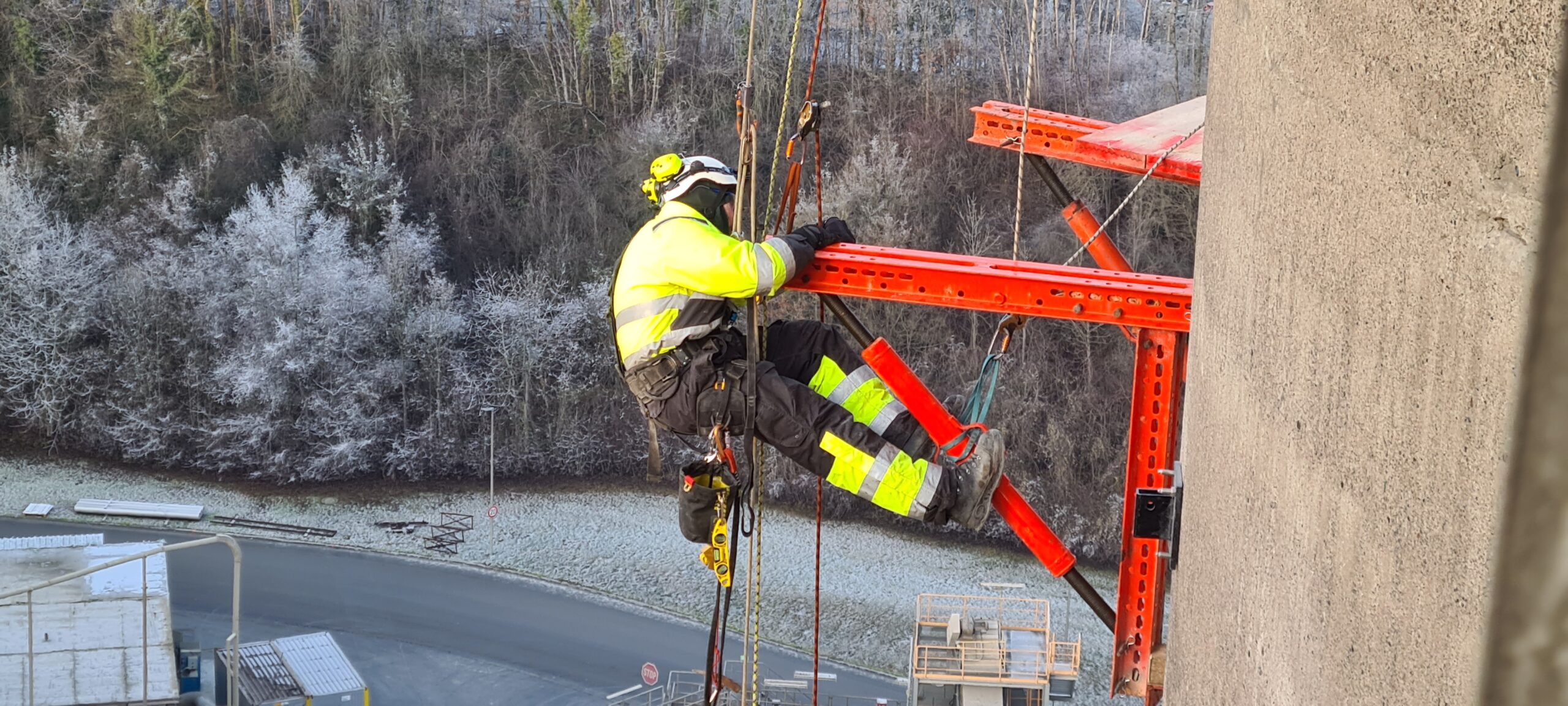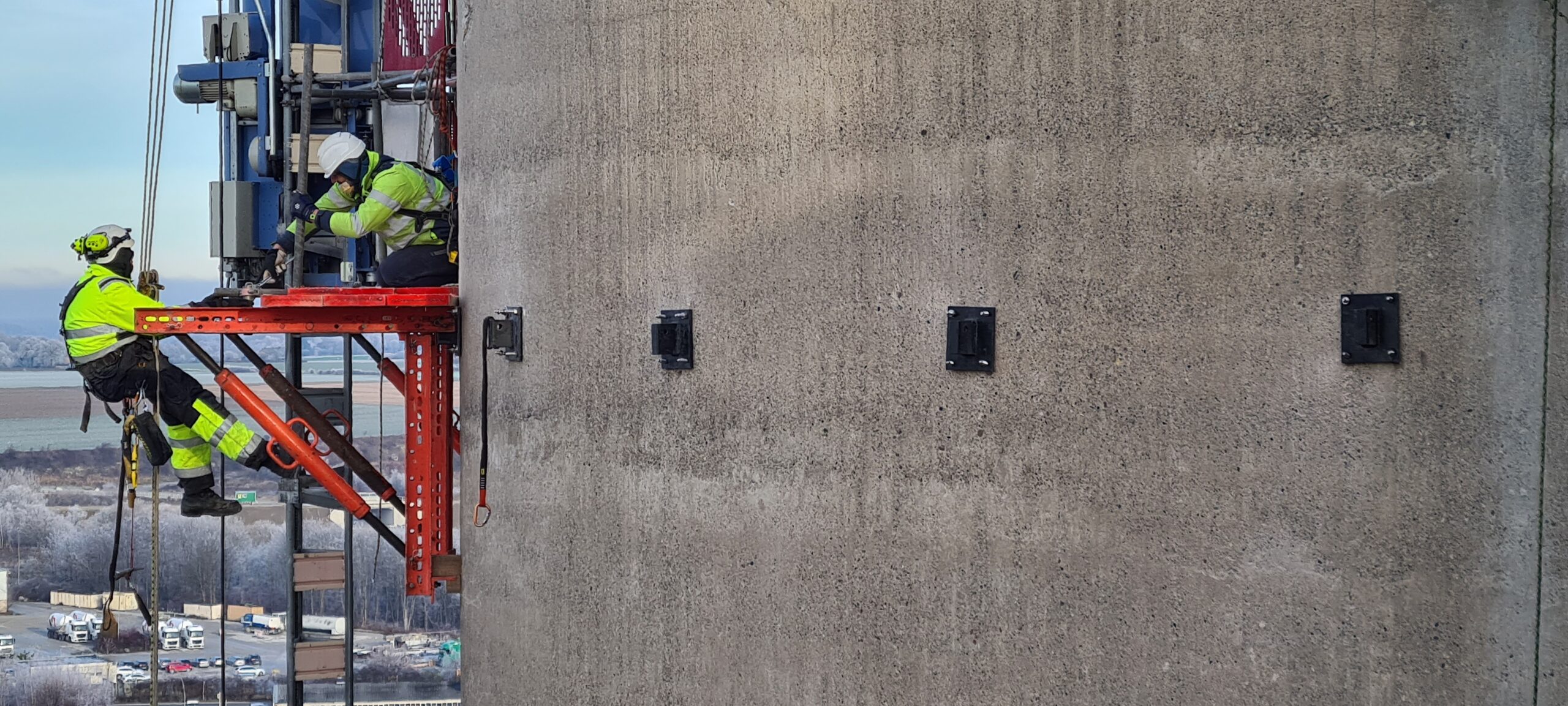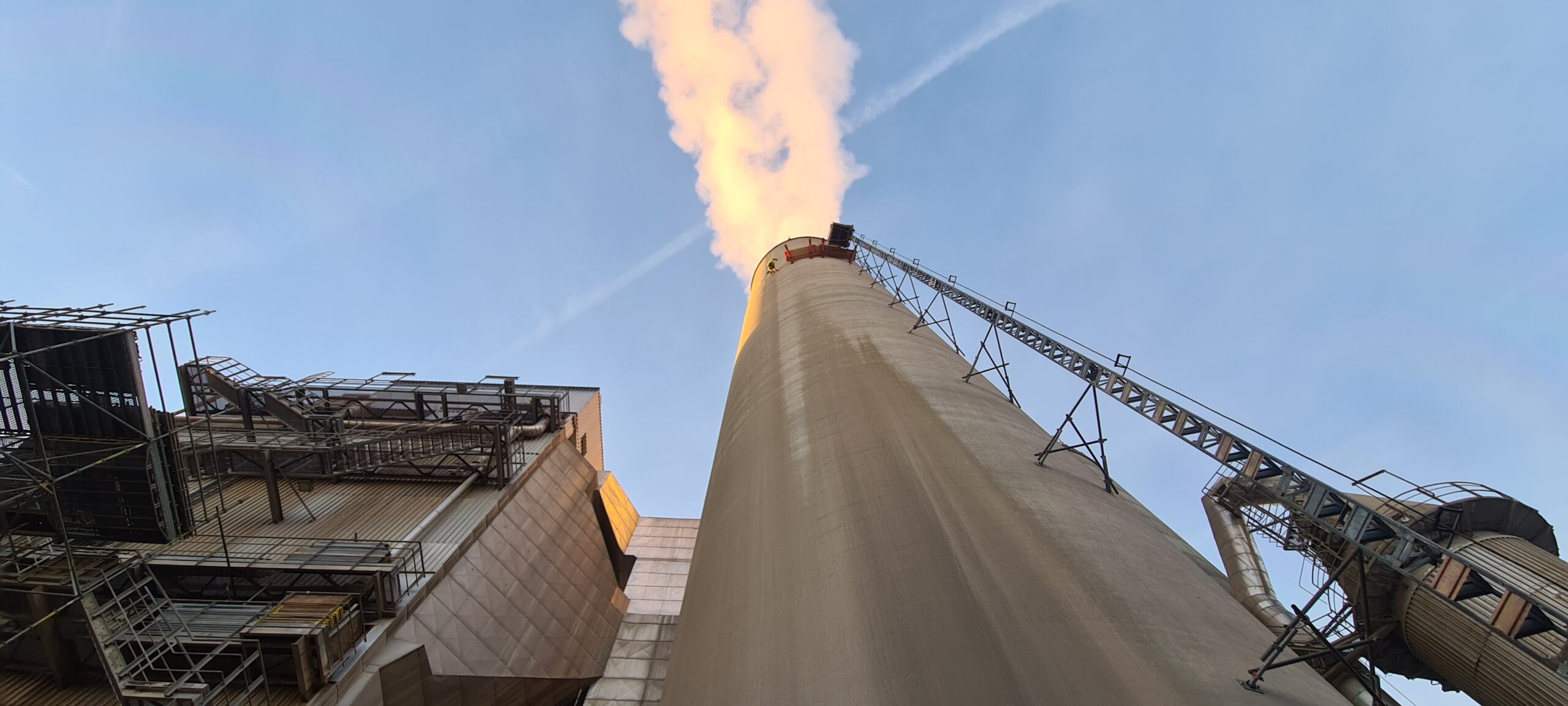 Image credits: images 1-4: © REMONDIS