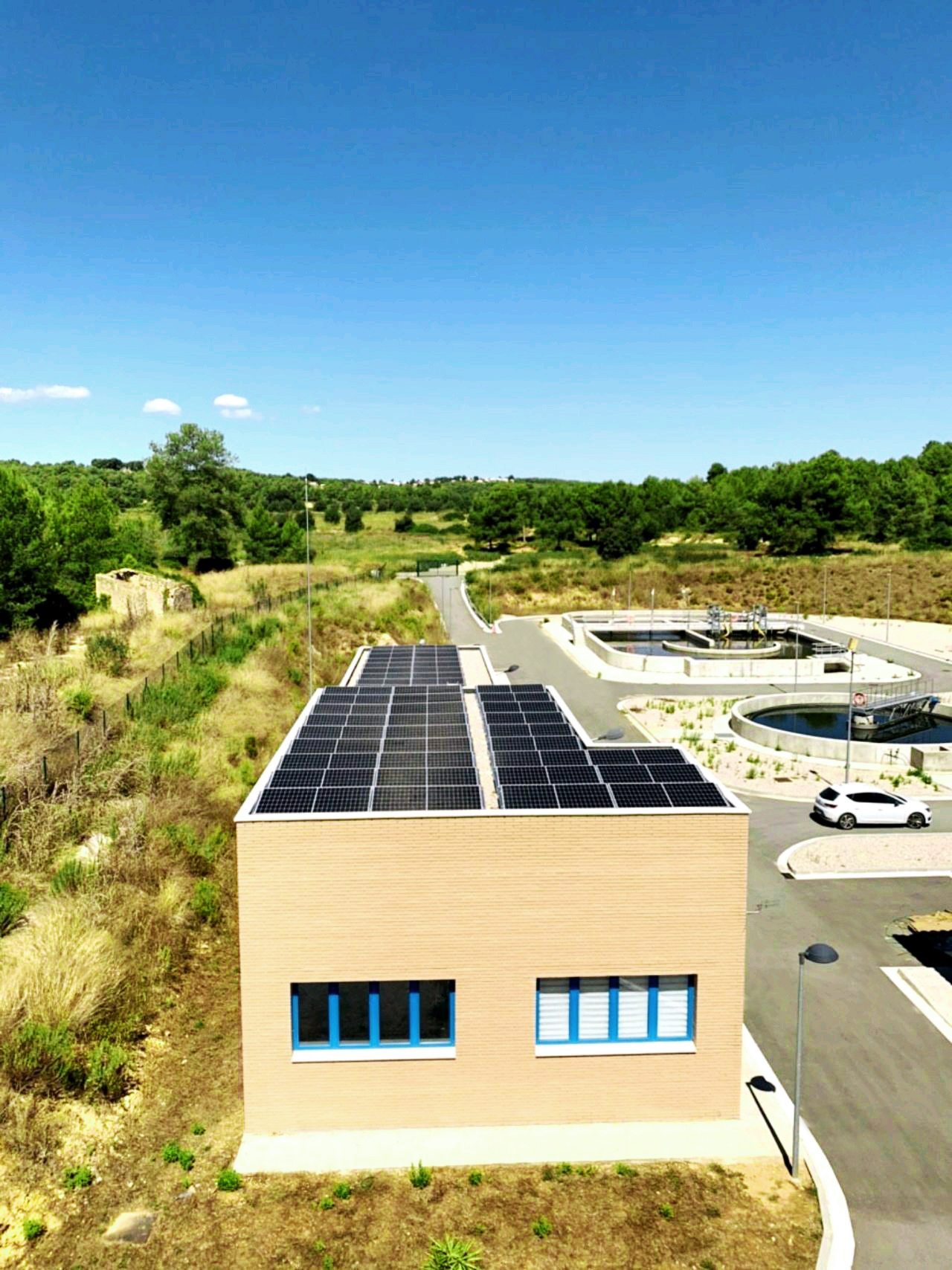 Photovoltaic panels on the roofs of REMONDIS water treatment plants in Spain
REMONDIS has long been committed to energy efficiency and reducing electricity consumption at its water treatment plants. These projects have not just lowered direct costs, but also helped to advance the search for better and more efficient processes that have less of an impact on the planet.
To this end, REMONDIS has recently performed work at several of its facilities in Spain, for instance installing photovoltaic panels to power effluent treatment facilities in the provinces of Huesca and Tarragona. These panels generate up to 25% of the plants' overall electricity consumption in the sunniest months.
One of the most successful energy-efficiency projects has seen REMONDIS replace old blowers, whose job is to maintain oxygen levels in reactor water, with new high-efficiency models in Alicante, Huesca and Tarragona. Since blowers account for a high percentage of the total energy consumption of the installation, refurbishing this technology makes a lot of sense, facilitating energy savings of up to 20% per hour of operation.
In Barcelona, REMONDIS overhauled the co-generation unit at a thermal sludge treatment facility. The engine's electrical efficiency increased from 38% to 42% following the work. By working together success in transitioning to greener forms of energy supply is possible – REMONDIS is already playing its part.
Image credits: image 1: Shutterstock: Pixelci; image 2: © REMONDIS