A perfect combination of expertise
Aurubis and TSR are merging their cable recycling activities. Owning 60% of the shares in the new company, TSR shall be in charge of running its operations; Aurubis holds the remaining 40%. The new firm will unite TSR's activities at its site in Gelsenkirchen and Aurubis' business at its plant in Fehrbellin.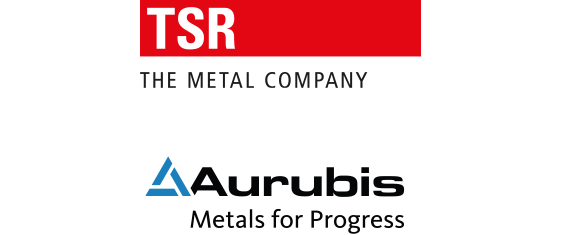 Recovering raw materials even more efficiently
The ultimate goal behind the merger of these operations is to mutually grow and further develop today's recycling technologies and, by doing so, promote this field of recycling so that material cycles can be closed even more effectively in the future. TSR managing director Bernd Fleschenberg explained: "One of the main goals of the EU Commission's Green Deal is to transform our linear economy into a circular economy. Our joint venture will make an important contribution towards driving forward the circular economy – and act as a role model for other material streams."
From collection to recycling
Founded back in 1949, Aurubis' subsidiary Cablo specialises in separating metal and plastics from each other. It produces a variety of metal granules, primarily from leftover material from cable manufacturers as well as from different types of old cables. TSR will bring a wealth of information to the table with its nationwide collection schemes, logistics and recycling know-how as will Aurubis, which has in-depth knowledge of both metallurgy and processing a wide range of recyclable raw materials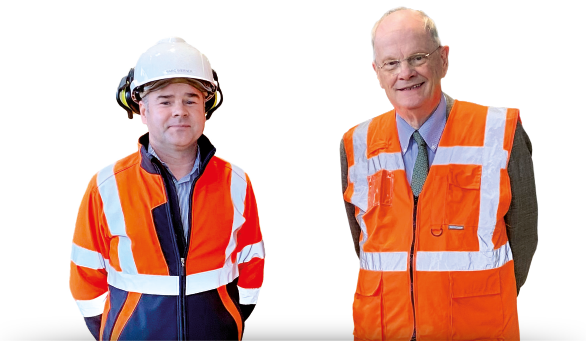 Norbert Rethmann, Honorary Chairman of the Supervisory Board of the REMONDIS Group (right), visited the branch in Gelsenkirchen in September where he was shown the new cable processing line by Branch Manager Marc Werner
A centre of excellence for stripping & shredding cables
Before taking this last step, TSR began expanding its site in Gelsenkirchen in 2017 to create a cable recycling centre. Its cable processing line has been continuously improved and its throughput volumes increased over the last few years. Operations there have been run with two shifts since 2018. What's more, a second processing line was added in the summer of 2020 and is currently being trialled. This line focuses on household cables and cables with plugs as well as shredded copper sourced from armatures made of copper and iron, small electric motors and composite materials. The company's goal is for this new facility to handle around 19,000 tonnes a year.
AURUBIS AG
Aurubis AG is the world's leading supplier of non-ferrous metals and one of the largest copper recycling businesses. With approx. 7,400 employees, Aurubis processes complex metal concentrates, old metals and recyclable materials containing metal into a range of different metals. Operating plants in Europe and the USA, the company produces over one million tonnes of copper cathodes each year that can then be used to manufacture a variety of products made of copper and copper alloys. More information under aurubis.com
Image credits: image 1–2: © REMONDIS