RETERRA, a 100% subsidiary of REMONDIS, and COMPO have agreed on a long-term cooperation to meet the growing sustainability requirements for biomass-based soils and fertilisers. The strategic cooperation involves the development, production and marketing of planting substrates, potting soils, soil conditioners and organic fertilisers in liquid and solid form.
Biomass from the circular economy
The use of recycled raw materials in production is to be successively increased, initially in Germany, but also for the European market in the future. For some time now, consumers have been increasingly asking specifically for products that are sustainably produced with a high proportion of recycled biomass.
RETERRA has access to large quantities of biomass from the circular economy, especially raw materials from municipal collection structures. The fertilisers and soils produced have the appropriate quality seals, which means that the necessary product responsibility is taken into account. Special attention is paid to the high quality and sustainability of the products. Every kilogram of recycled biomass that finds its way back into the natural cycle as a soil substrate or fertiliser makes an effective contribution to climate protection through the long-term binding of CO2.
Research & development, packaging recycling
REMONDIS and COMPO are also working closely together from now on in the area of research and development for the incorporation of further organic fertilisers and organic additives into products for the end customer market.
Furthermore, the cooperation also includes the topic of packaging recycling with the aim of increasing the recyclability of sales packaging as well as creating a "closed loop" for the packaging material. For this purpose, the companies EKO-PUNKT and RE Plano, which have great know-how in the licensing and recycling of packaging-based plastic waste, will be brought in as part of the cooperation.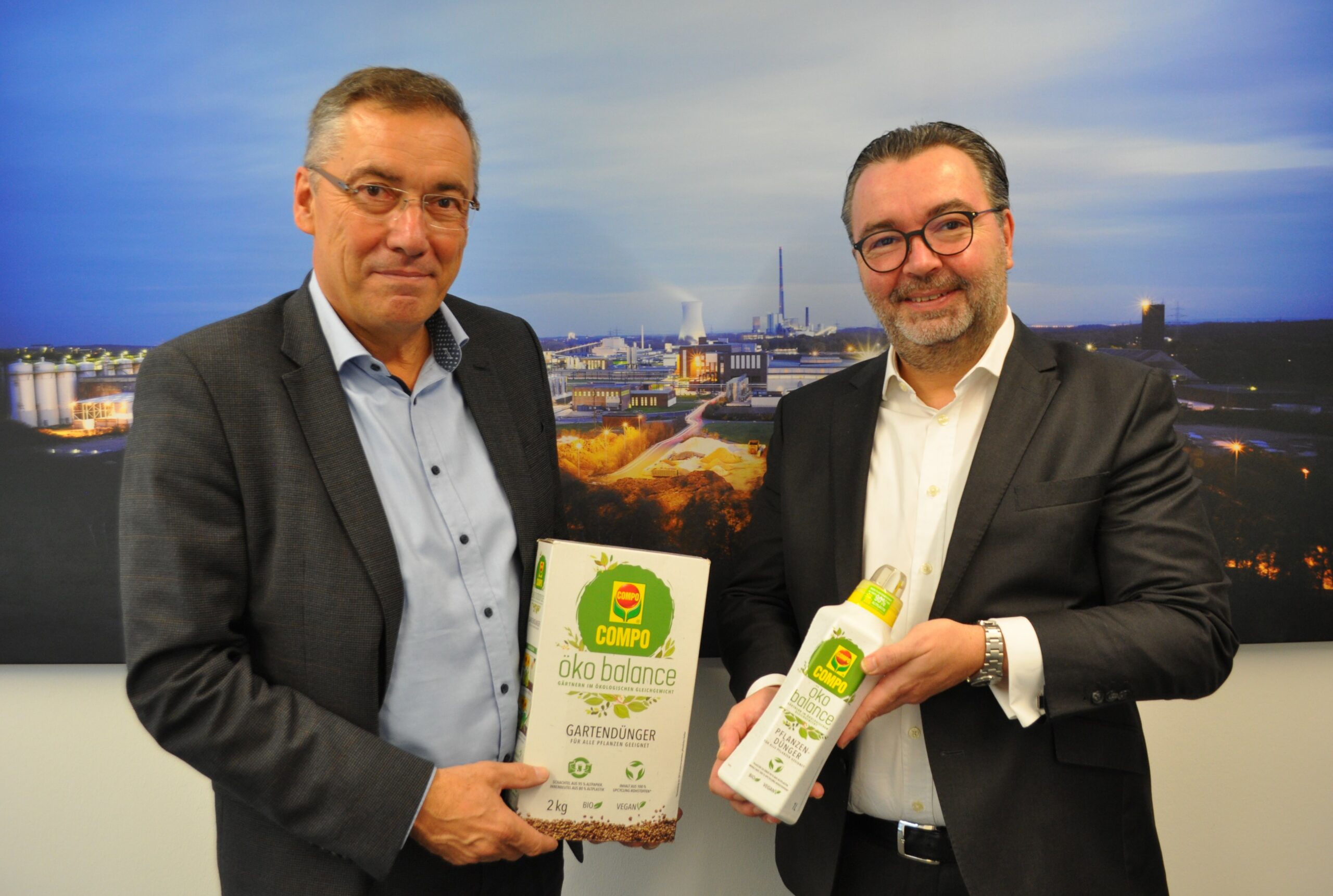 Left: Aloys Oechtering, Managing Director of RETERRA, right: COMPO's Group CEO, Stephan Engster
Image credits: image 1-2: © COMPO